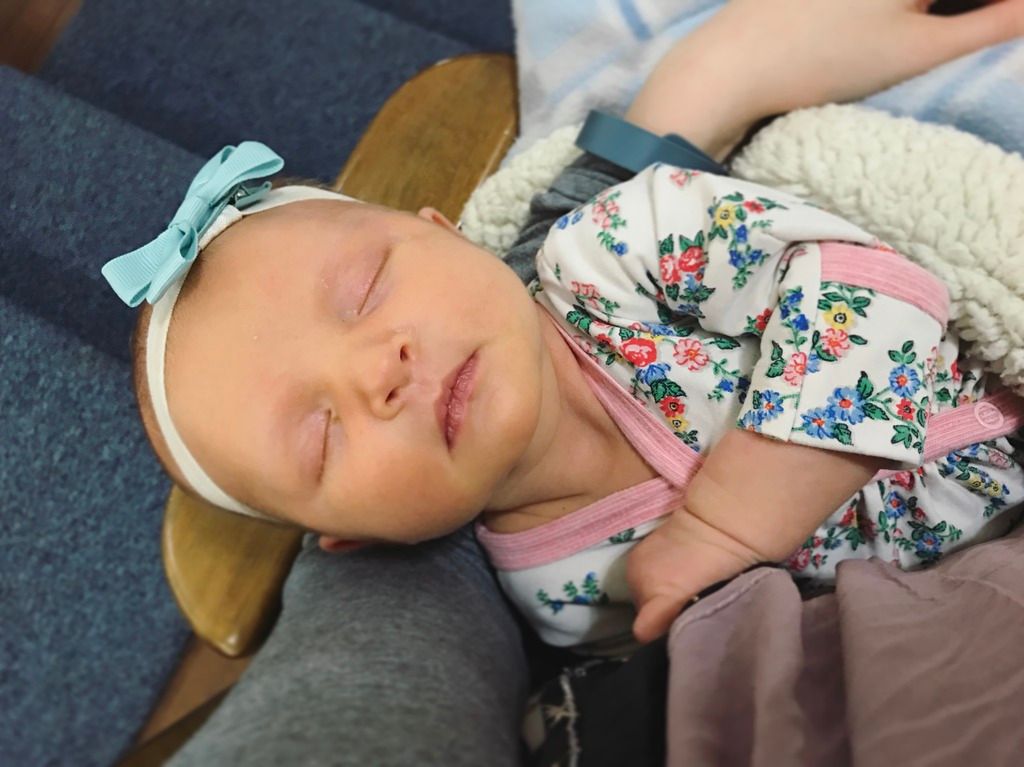 As you know, our little Abi (4 weeks old tomorrow) tested positive for PKU on her initial newborn screening, but upon further testing we were hopeful this could be a rare false positive. They wanted to repeat the test a third time for confirmation. I got a call from the Weisskopf Center today stating all her levels were normal once again! This means Abi officially does NOT have PKU, praise the Lord!
There is still one more test we're waiting on – the co-factors test. We are fully expecting these results to be negative (the odds of a positive are 1 in 1,000,000) but we should hear officially within a week or two. If Abi happens to be one of these rare 1 in 1,000,000 positives, this can likely be treated with lifelong prescription medications. Which hey – she was 1 in 55,000 on the initial testing and then only the 3rd false positive our genetics counselor has ever seen – so we don't rest in the arms of statistics but in the arms of Christ.
We know we'll be okay no matter the outcome of these next tests too, but we are praying for all negative results of course. So, pray for that alongside us, and pray for Abi's lingering jaundice to clear up too. I'll update again once we get these last results.