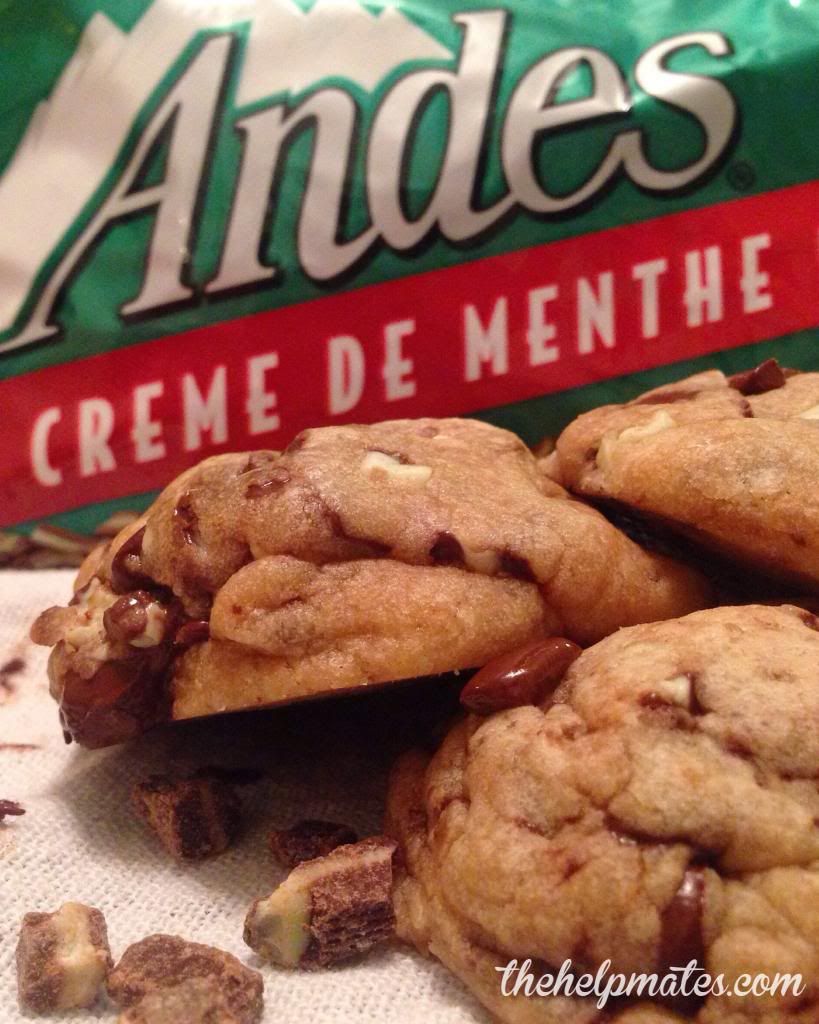 I told Matt "I'm just going to make half a batch because it's unsafe for our household to have a full batch."
Then, I accidentally conveniently put two eggs into the Kitchen Aid Mixer that was fast at work blending the butter, sugar, and vanilla.
Oops…
After explaining what had happened to Matt, he just replied "I love your subconscious!" as he grinned from ear to ear. He knew what this mistake meant. The only way to save the recipe now was to go ahead with the full batch.
More Cookies… bummer! Said nobody ever.
Ingredients:

2 sticks of butter, liquefied
3/4 cup sugar
3/4 cup brown sugar
1 teaspoon vanilla
2 eggs
3.5 cups of flour (or until dough is no longer sticky)
1/4 teaspoon salt
1/4 teaspoon baking soda
12 oz. Andes baking chips
12 oz. semi sweet chocolate chips
Directions:
Preheat oven to 350 degrees.
Microwave your butter for about a minute, or until it's completely liquid.
Pour butter until a large bowl, mix in sugar, brown sugar, and vanilla.
Then add your two eggs and blend well.
Add your flour, salt, and baking soda and mix until a dough forms. This dough should not stick to your hands, add more flour if it does.
Mix your Andes baking chips and semi sweet chocolate chips into your dough.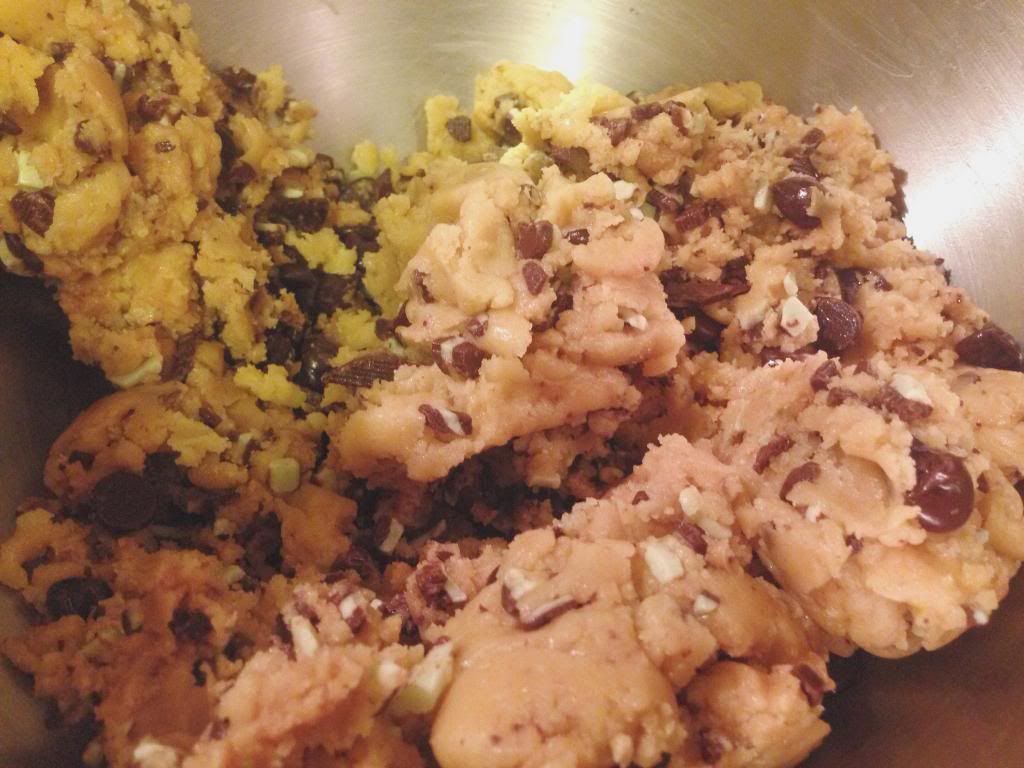 Form into ping-pong ball sized cookies about an inch apart.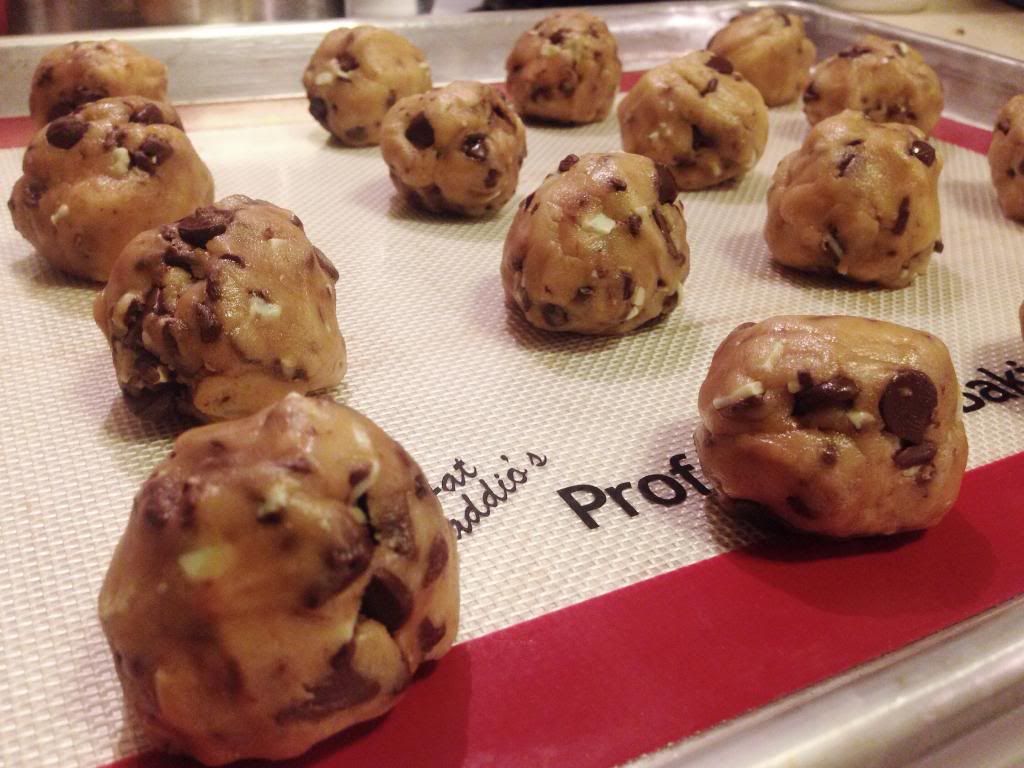 Bake for 10 minutes at 350 degrees. They might not look done, but they are. Make sure you do not overcook them or they will not be the soft, gooey cookies we're shooting for here!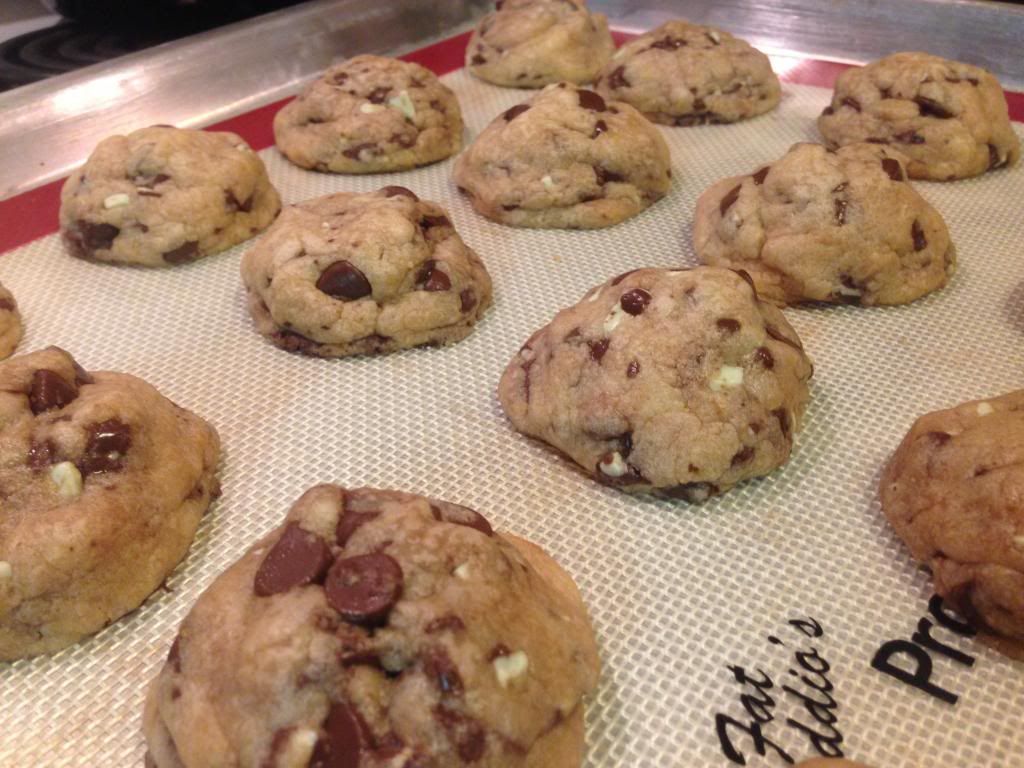 Let them sit for a few minutes and continue to harden, then transfer to a cooling rack. Once cool, store them in an airtight container to keep fresh.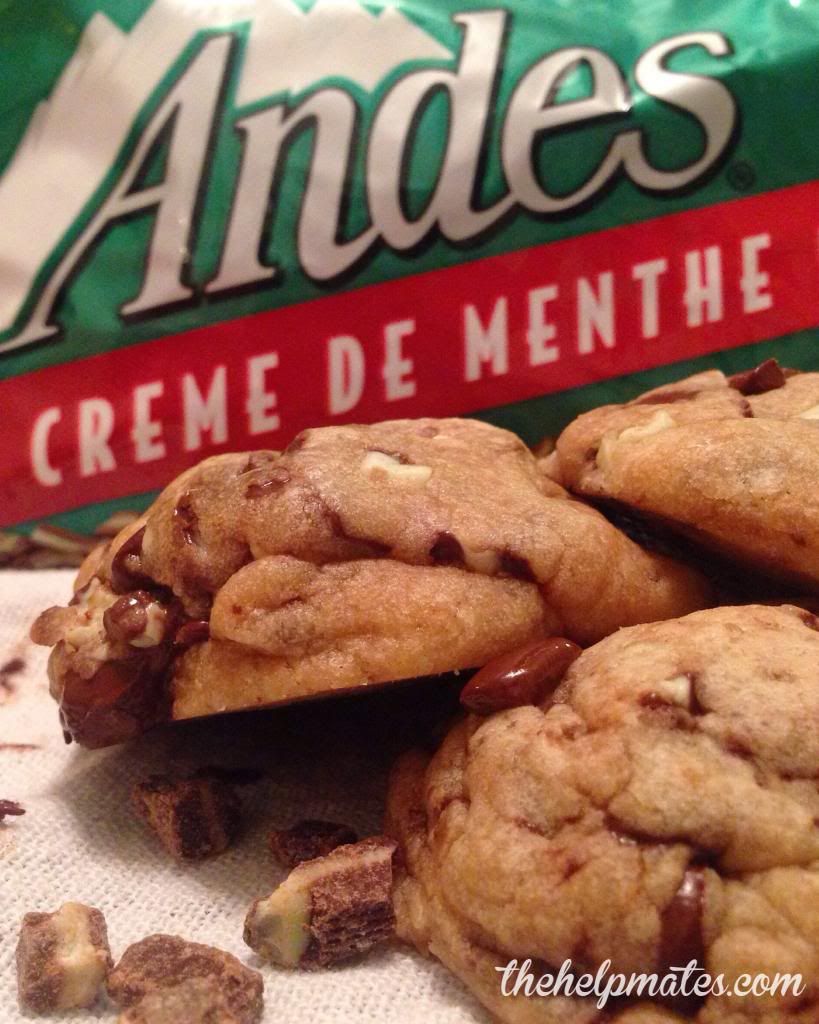 This recipe will make about four dozen cookies… now you see why we only needed a half batch for the two of us?