I'll go ahead and say from the beginning that all I did to this bed frame was spray paint it. Nothing fancy about this post at all, I just wanted to show you how big of a difference you can make with minimal effort and money.
I've been browsing the home decor section on Pinterest a lot more lately (I wonder why?), and I have discovered a deep love for white metal bed frames. So, when this hand-me-down frame was given to us, I decided to paint it white for our guest bedroom.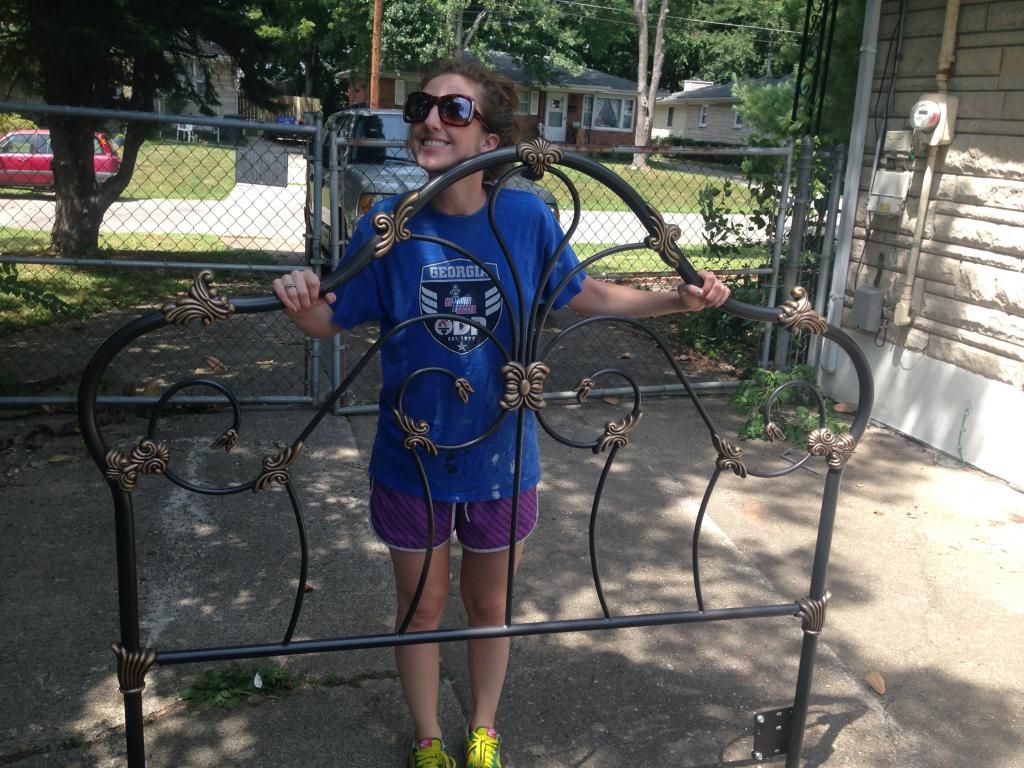 I had my handyman (AKA Husband) take it apart for me, and then I just took it out back and spray painted it one piece at a time. I was lucky that this frame was only 4 pieces!
I got a spray paint that was primer and paint in 1, a nice gloss finish. It only took one coat!
I did a layer on one side then let it dry (at minimum 2 hours), then flipped and finished the second side. I let each piece sit over 24 hours before trying to reconstruct it or bring it inside.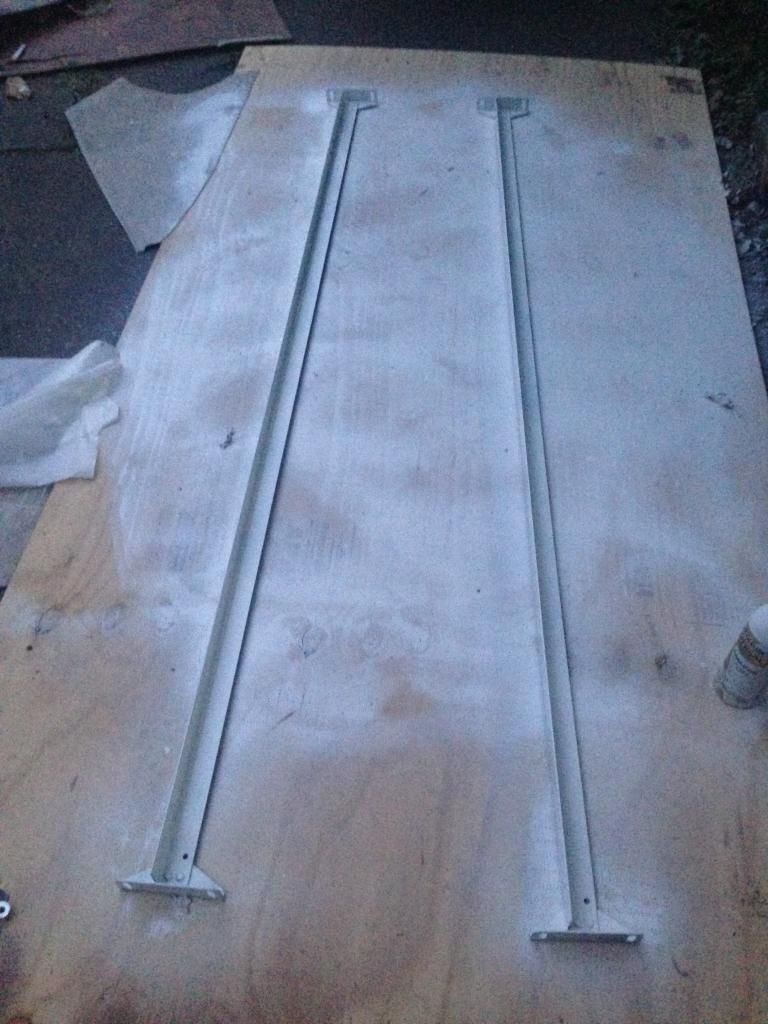 I did it throughout one work week, so I was working with about 4 hours of sunlight each night. It worked out great to do one piece start to finish each night.
Matt and I traded off to avoid getting high off fumes, my goodness it was stinky!
And I had my handyman rebuild it for me when I was finished.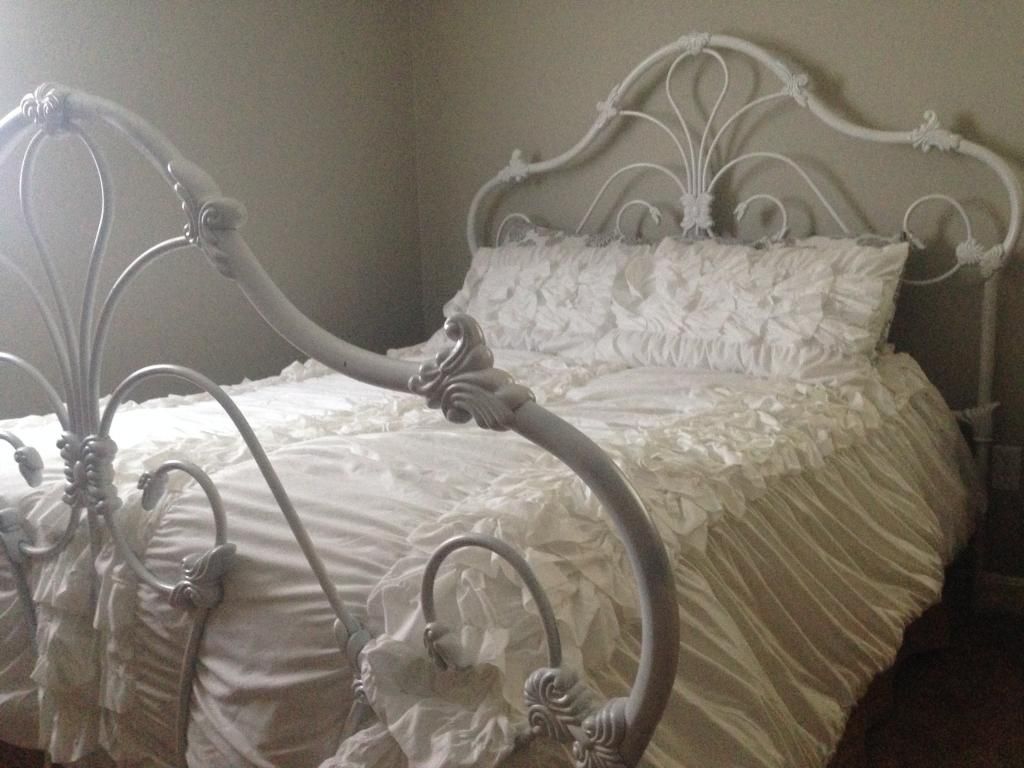 I went with some new white fluffy bedding, a hand-me-down gold bedskirt and patterned sheets.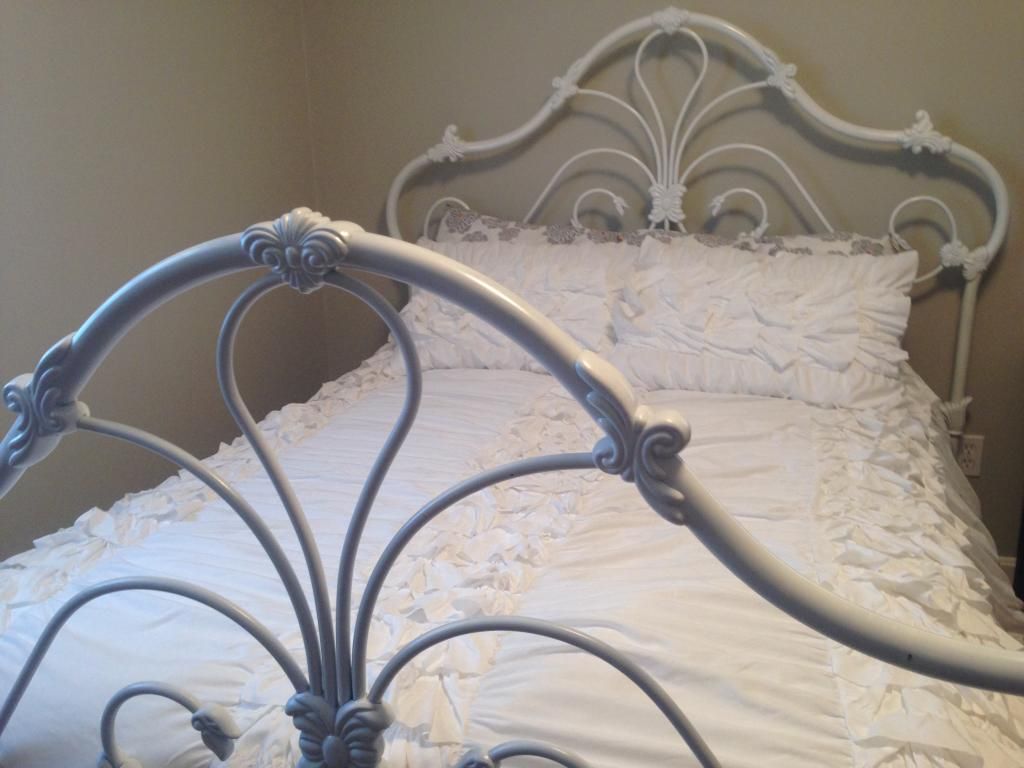 There's just something about a white metal bed frame. Maybe it's just me, but I think they look so country, yet so chic at the same time. I just love it!