Y'all, I have a problem. A cookie problem. But seriously though, I think I've made more cookie posts than anything else! I knew I had a sweet tooth, but I don't think I ever realized just how specific it was toward cookies until just recently. In my defense though, this particular batch was shared with a friend. So at least Matt and I didn't eat the whole thing by ourselves! Although I'm sure we could have. Sadly.
This recipe had the best dough for snacking! Chocolate, toffee, caramel… it hit the spot, that's for sure!
Here's how you make them:
Ingredients
2 sticks melted butter
3/4 cups brown sugar
3/4 cups sugar
1 teaspoon vanilla
2 eggs
3 1/2 cups flour (give or take)
1/4 teaspoon salt
1/4 teaspoon baking soda
1 cup chocolate chips (I use semisweet)
1 cup toffee bits
1 cup caramel bits
Directions
-Preheat Oven to 350 degrees.
-Melt butter and mix in sugar, brown sugar and vanilla.
-Add eggs, mix well.
-Add flour, salt, baking soda and mix well….add more flour until dough no longer sticks to your hands.
-Add chocolate chips, toffee bits, and caramel bits and mix well.
-Roll into balls (about the size of a ping pong ball) and place 1 inch apart on cookie sheet.
-Bake 9-12 minutes and remove. I used to say 9 minutes with my old electric oven, but my gas oven seems to do better with a little extra time, so I let them cook until 12 minutes. Just get to know your oven and do what works best for you. But when in doubt, err on the side of less done so they'll be nice and soft once they cool!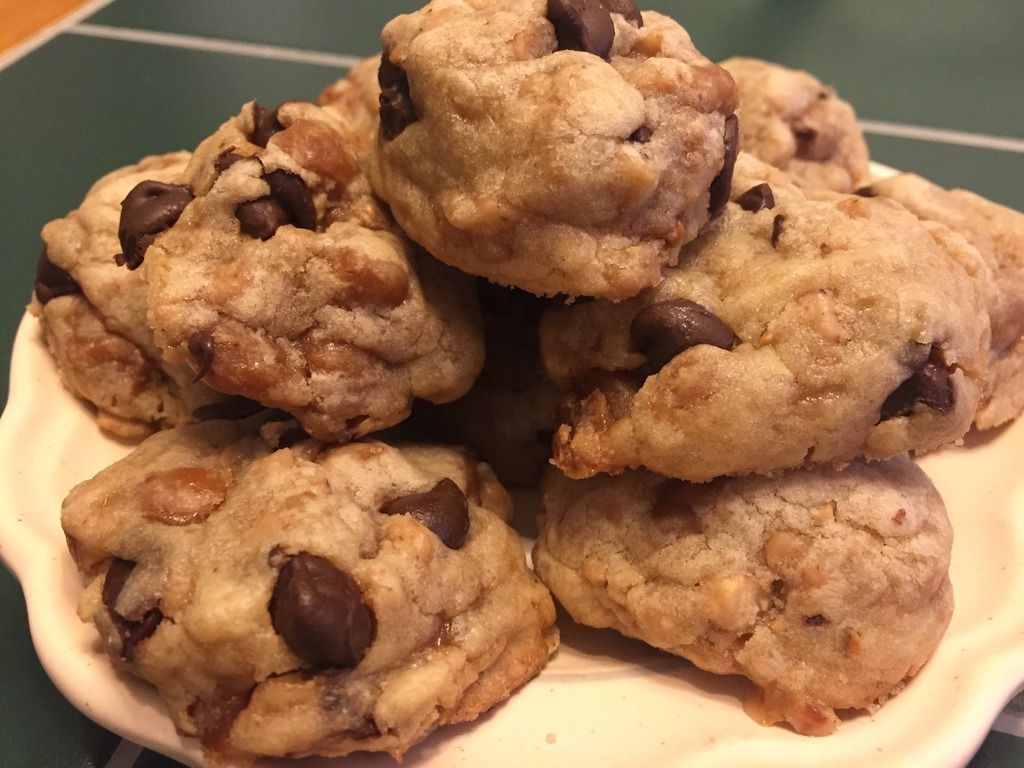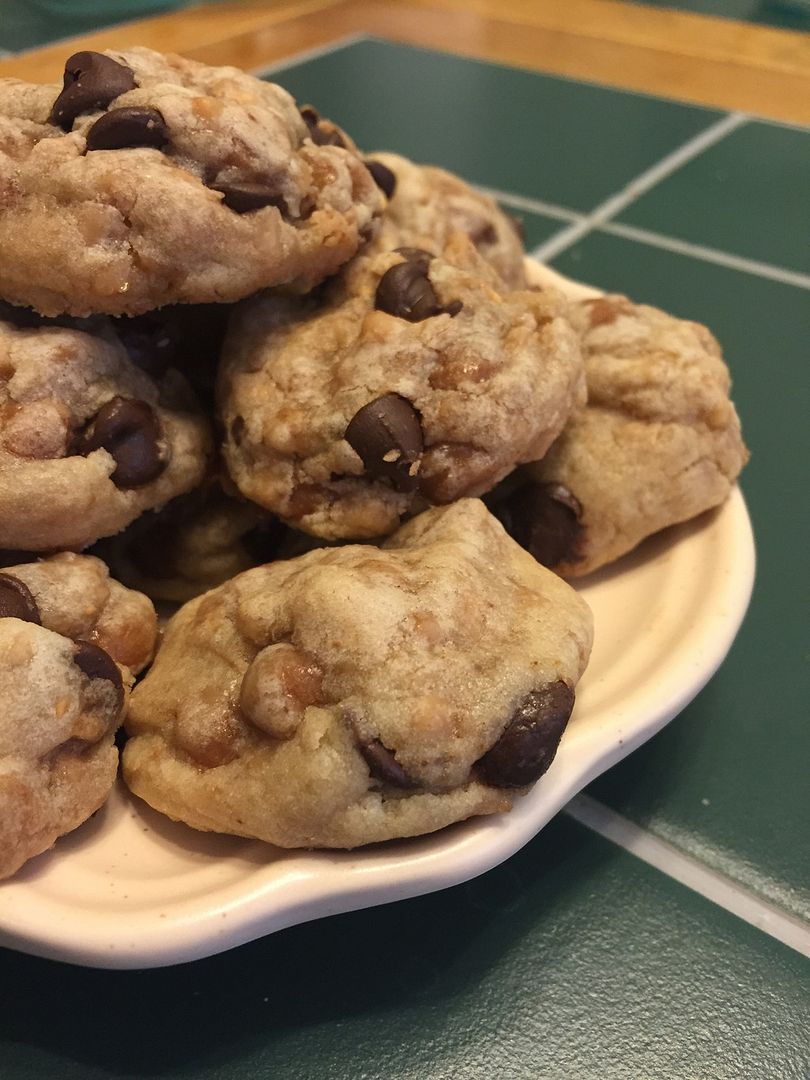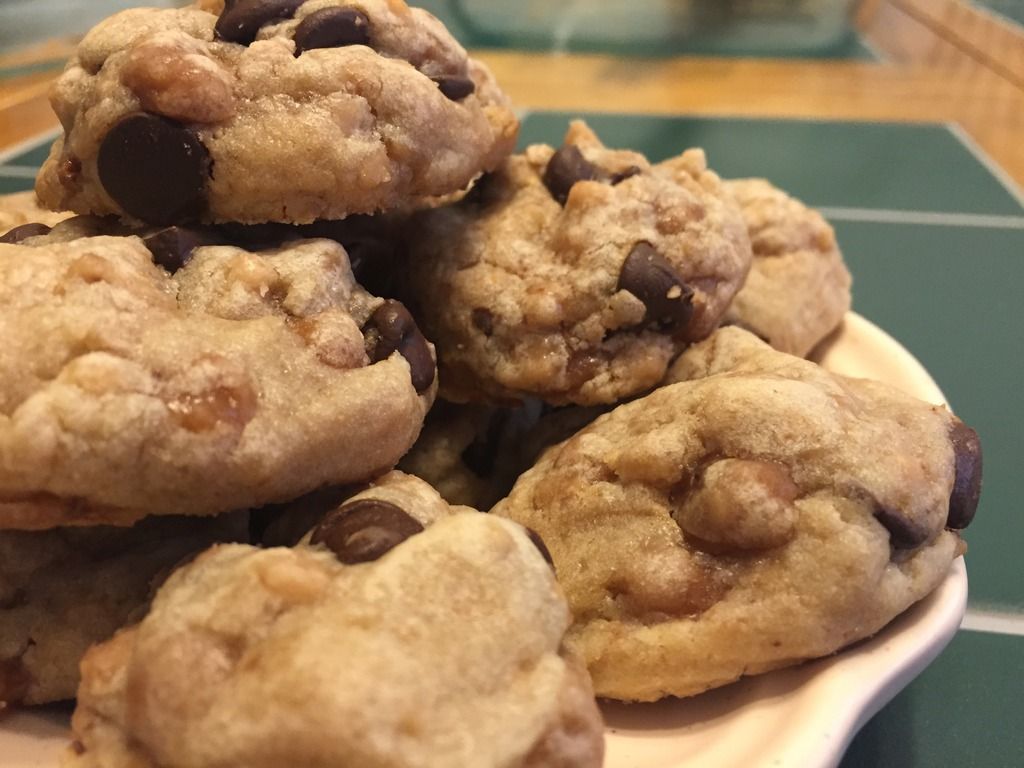 Yet another cookie recipe from me, I hope you enjoy! I'm sure there will be many more in the future too because I just can't help myself from experimenting with new cookie recipes all the time!