I celebrated yet another birthday this week. Praise the Lord for granting me another year of life! He has truly blessed me. My birthday was no different.
I woke up to a nice sweet birthday message from our loving refrigerator.

Then we started the day off right with church and a Krispy Kreme chocolate sprinkle donut of course!

That evening we had the Olivers and Kieklaks over for board games and cupcakes. Matt got these adorable (and more importantly, tasty) cupcakes from Copper Cupcake. We had lemon (my request), salted caramel, and toasted marshmallow. They were so delicious! We just went back today on his lunch break since we loved them so much.

We decided to play Settlers of Catan first since we all six love it, and I'd just purchased us the game and expansion pack as Matt's Anniversarytines gift a few weeks back. We got married on February 11th so we celebrate our self-made holiday, Anniversarytines Week, the week of our Anniversary and Valentines Day.

Steve took home the gold for Settlers, then we decided to bust out good old Cranium. It had been forever since I had played! We did couples as teams and Matt and I won that one.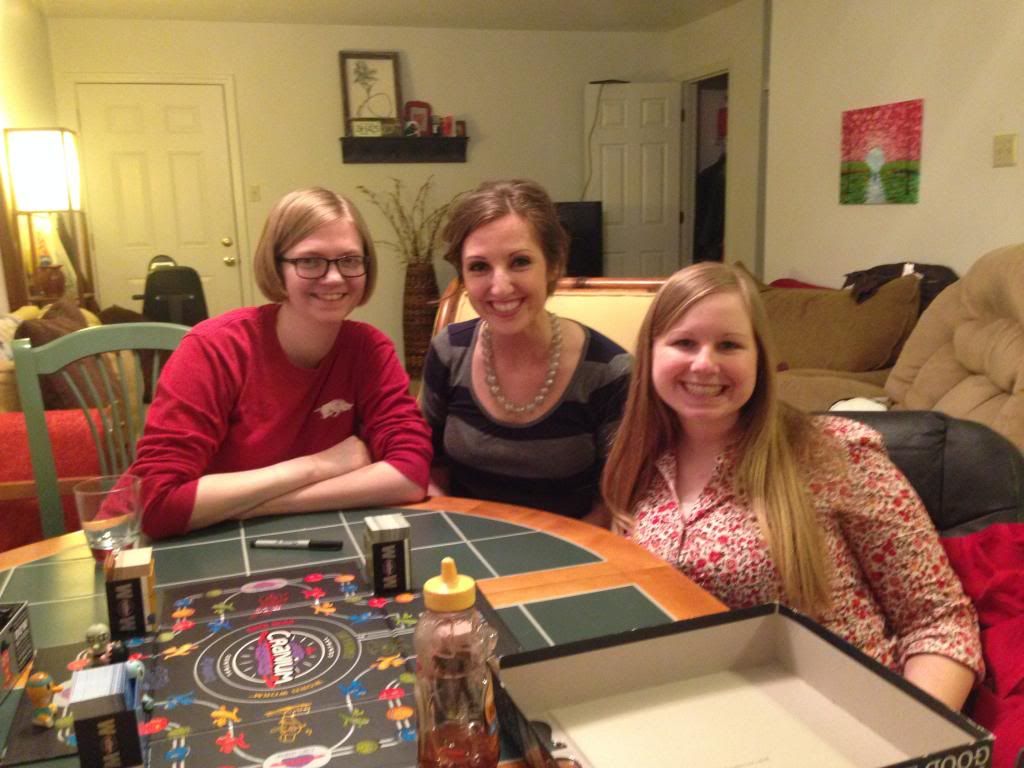 Ladies and gentlemen, meet the Kramp, Kieklak, and Oliver figurines (+ creepy Joy).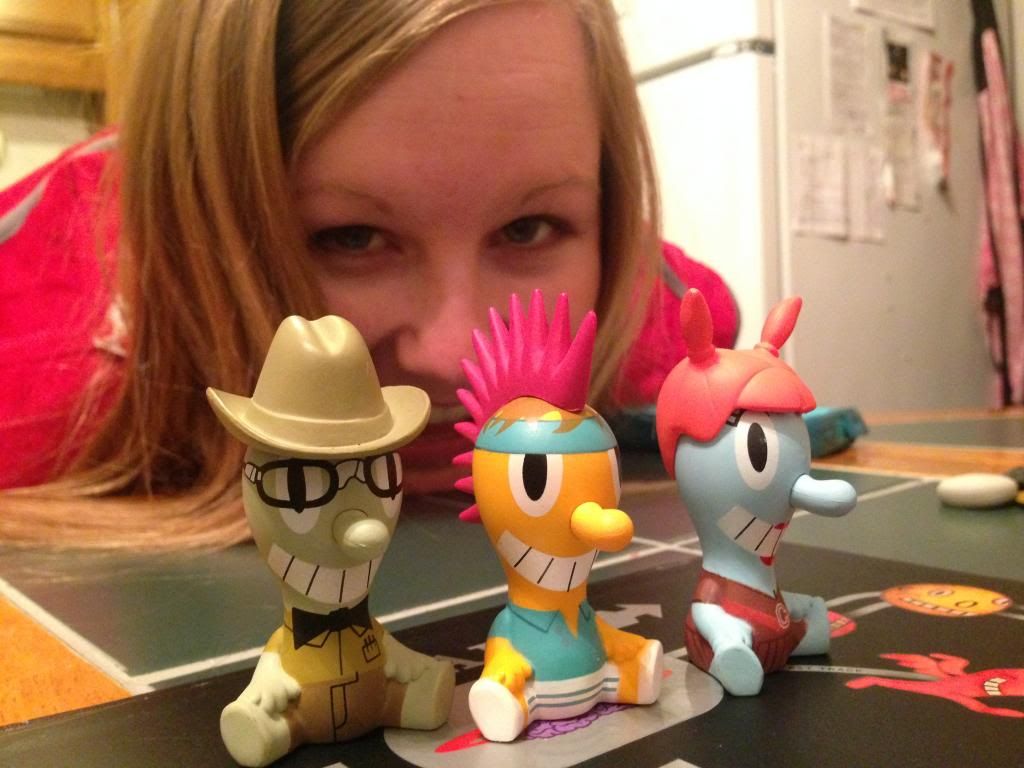 Overall, we had a good evening with some great friends! A nice way to close out my actual birthday.

Although… Matt and I continued the celebrations into Monday night's date night too! We braved the winter storm that hit the night of my MARCH birthday to go see 'Frozen'…it seemed appropriate. We ate at Tom & Chee where we literally finished each others' sandwiches…

Then the refrigerator decided my celebrations were over until next year.

And that's a wrap!
P.S. I chopped my hair off…