It's a…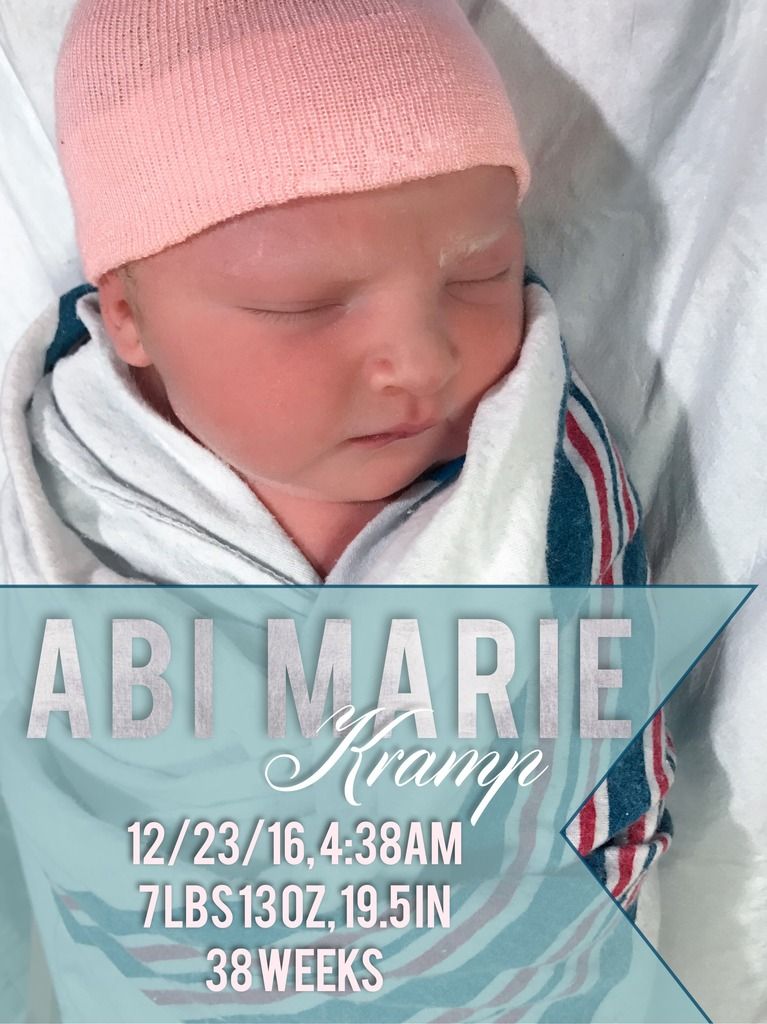 GIRL!
Little miss Abi made her debut just in time to give us the best Christmas present EVER! She came 2 weeks early, which we were very thankful for (more on that when I get around to writing her birth story), and other than some mild jaundice she's doing just fine!
Of course we fell in love with her instantly… even though we totally thought she was a boy the whole time in the womb. Oops… Sorry Abi! That just means you're super active and strong and you reminded us of your brother!
The twins are so in love with 'baby Abi' too… Cherish is borderline obsessed, but in a good way! It's adorable to see how much they already love their little sister.
She was born on the 23rd and we both got to go home on the 24th to join Matt and the twins just in time for Christmas Day! What a Christmas to remember!