We've already talked about how I'd prefer that the house be clean but that I'm learning sometimes I have other priorities that need to be dealt with first. However, having a clean house is something I'm working towards, because my whole family will benefit from it if I can just carve out enough time to get it done. In the interest of trying to get as much done as I can without losing my mind, I've developed a "system" that I've been using and I'm going to share it with all of you.
Cleaning is one of those things that, if you stay on top of it, isn't that much trouble, but if you let it get away from you it becomes a major chore. So, I need something that takes very little time and focuses on keeping things from getting out of hand.
I'm calling this The Helpmates Cleaning Plan. You will need two printed pieces – the Cleaning Routine and the Cleaning Categories.
When you first take a look at it, you may think it looks complicated, or too involved but I promise that once you read through it, you'll realize it's quite simple to follow. I suggest you give it a try and complete the whole 28-day cycle before making any serious judgement calls. I genuinely think you'll love it.
I also need to say ahead of time, just to get this off my chest, that when I say my house gets messy and out of control, I'm not just overstating things to make all of you feel better. And to prove it, I've captured some hard, cold evidence that this house gets pretty gross at times. I'm going to share this with you if you promise not to judge me for it – I just want you to know that if this cleaning plan works for me, it will work for you. My house gets truly messy.
My kitchen may have a pretty good start some days …

But before long things begin to pile up and I never feel like I have time to stop and deal with it.

And if I keep listening to the whole "I don't have time" bit, it builds.

And don't even get me started on my two dogs who seem to have an ongoing competition over who can lose hair the fastest.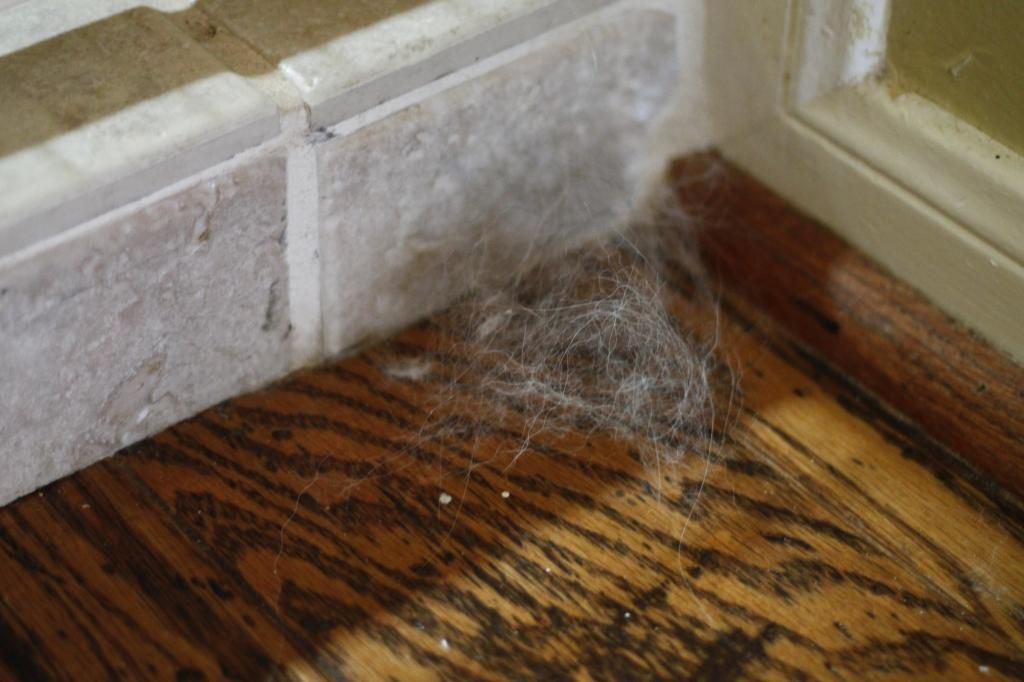 It gathers like drifts of leaves in the corners. Ew, right?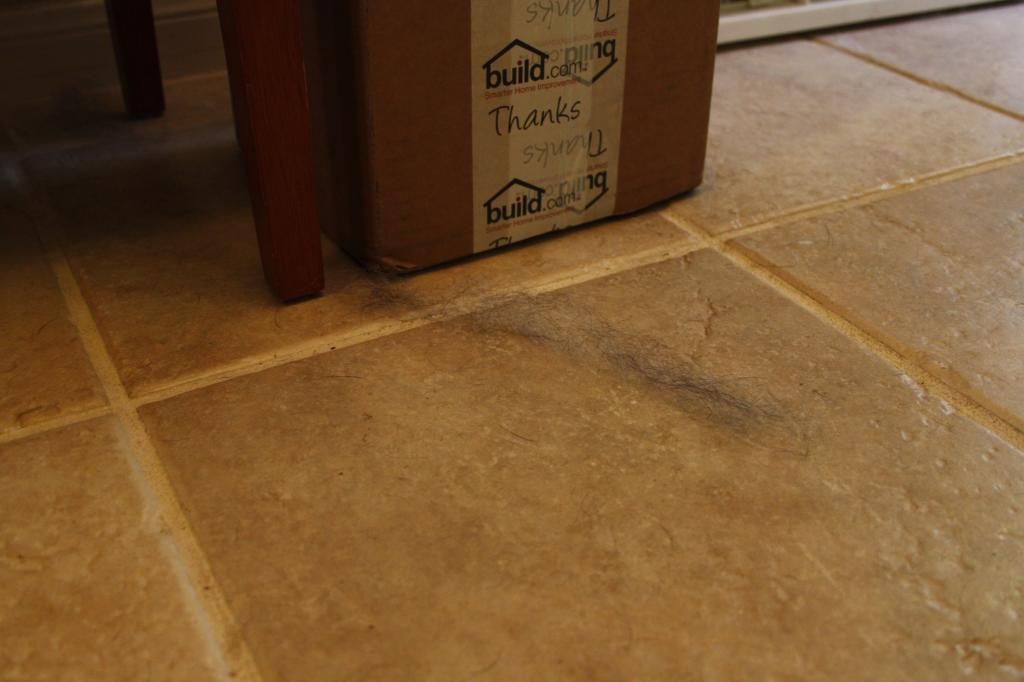 Or how about that babyfood pouch that's been sitting on the counter for who knows how long because someone can't seem to walk it the three (okay, four) feet to the trash can. Really, Katie?

Why yes, that is a laundry explosion in my bedroom that has been there for days. Why fold laundry when you can just skip ahead to wearing it right out of the dryer?

Well, this is a shame. Those poor fish. And when was the last time someone fed them? Good thing those plants are edible because somehow the fish live on.

What good is a beautiful mantle display if I'm just going to pile junk in front of it?
Somehow I imagined the shoes would go IN the basket.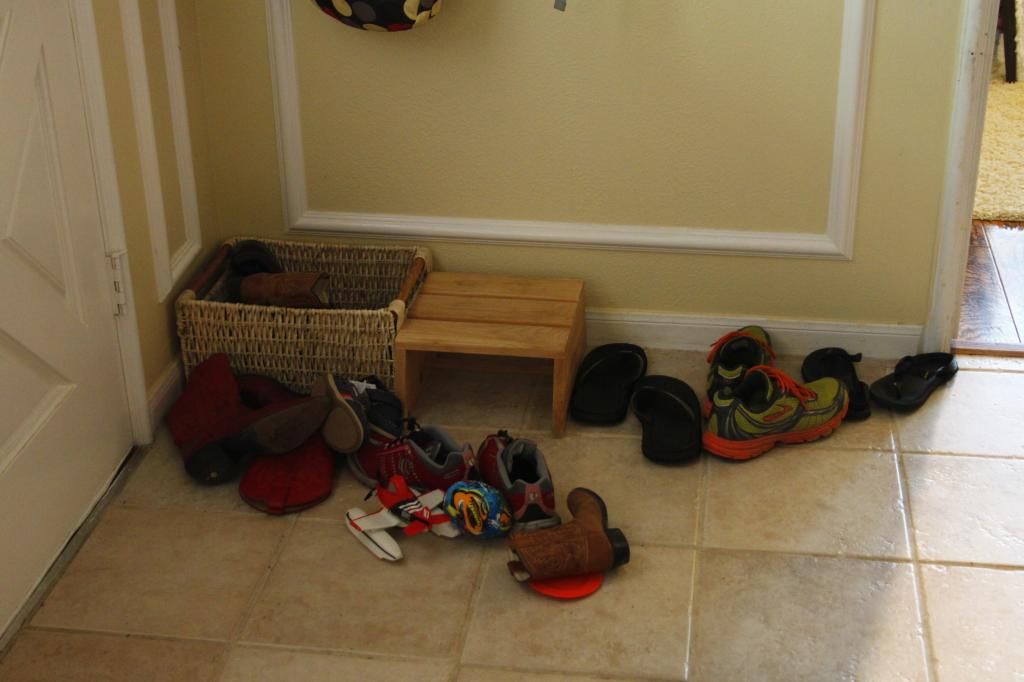 A nice layer of dust.


Lovely. Grungy toddler snack smudges on the coffee table. That's a nice touch, huh?

Yes, that is mildew and mold in the shower grout. I'm sad to say I don't know when it was last cleaned.

Even the fridge gets out of order, although this is not terrible. Then again, there were some pretty expired items in there.

But, here you can see how nice it is to have a plan, stick to it, and have a perfectly clean fridge in just 20 minutes.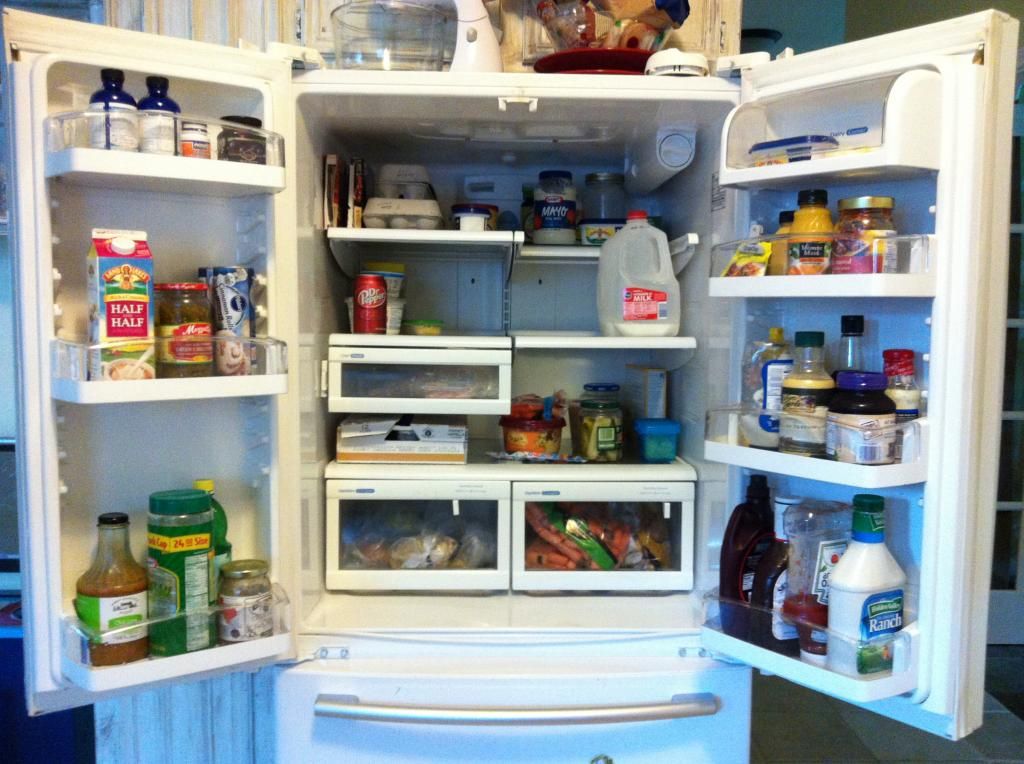 You can even have a pantry that is organized enough for you to find what you need.

Now, here's the plan:
1) ALWAYS keep the dishes as cleaned as you can IN THIS MOMENT. If you have time to rinse the dishes, do it now – never later. If you have time to empty the dishwasher, do it now. Don't ever put off dishes-related tasks. THIS IS THE MOST IMPORTANT THING!
I kept putting off emptying the dishwasher because "I don't have enough time right now". Guess what, folks? I timed myself three or four times and on average, it took me under 3 minutes to do it. Pretty sure I have 3 minutes to spare here and there, so that takes away that excuse.
2) Every day, devote 15-20 minutes doing the day's task. The first month (or two), you may not get done with the task in 20 minutes because your pantry, or shower, or whatever is just really far gone. You can choose to either keep cleaning until it's done, or just stop after the time is up. Next time you get to that area of cleaning, you can pick up where you left off. Within a month or two, things will be well under control so just decide what works best for you.
When you get to a day that says List A, B, C, or D – refer to the Categories PDF to know which task to do. These can be done in any order, so don't feel like you have to start at the top of the list.
That's it.
If you can talk your spouse into helping out, this could be a 10-minute-a-day commitment with the promise of a clean enough home. Some nights my hubby chips in and other days I get my daily task done before he comes home. Some of these tasks are going to take a tad more than 20 minutes, but others will take less. If you come to a day with a 30 minute task listed, feel free to skip ahead to something shorter for that day and come back to the longer item another day.
You should know that I've experienced falling off the cleaning plan and having to climb myself back up to the top again. If you miss a few days, just pick up where you left off.
I recommend getting this printable duplex printed and laminated so you can use a dry erase marker to check off each box and then wipe it clean at the end of the month to begin again. But don't put off starting until you get around to that – go ahead and print it off so you can get started now. Also, you will notice on the Categories PDF that List C and List D have a blank at the end for you to write in something extra if you need.
Happy Cleaning!