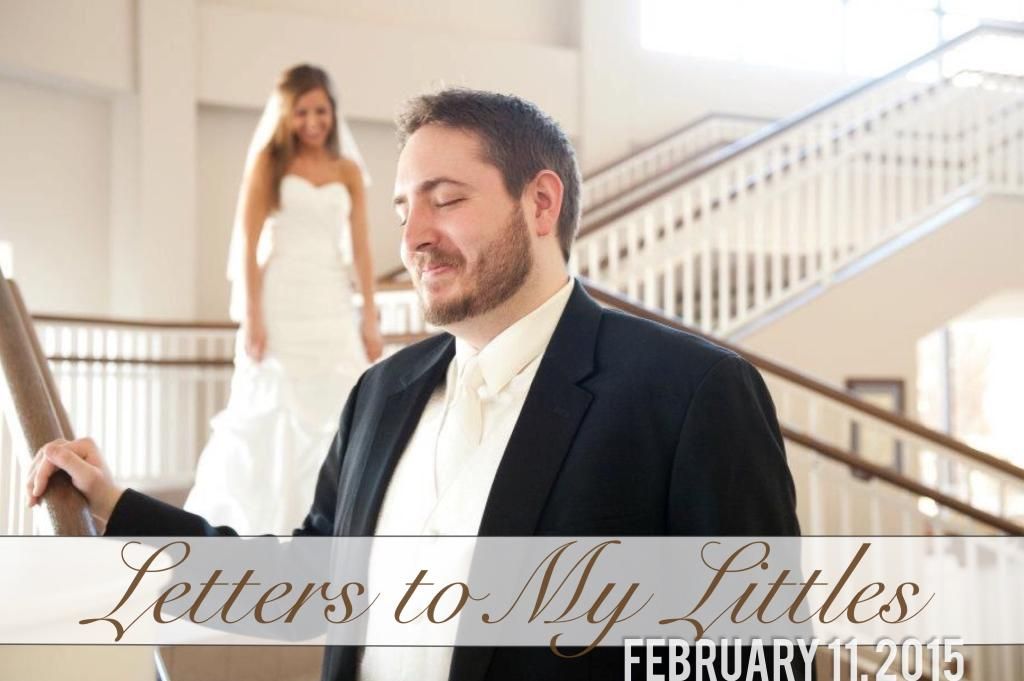 Your Daddy and I celebrated 3 years of marriage today, and I must admit, I've fallen more in love with him since you've come along. I was warned it would happen once you were outside of the womb, but nobody told me it could happen this soon.

I couldn't even tell you how exactly it came about, but one day I just knew… my love for him had grown deeper. I love to watch his eyes light up every time he sees you on the ultrasound. He squeezes my hand a little tighter as you stretch your little limbs.

He kisses you and blows raspberries at you every chance he gets, because he loves the feeling of your kicks against my belly. He loves to read about all your developmental milestones. He's always telling me facts about what you can hear, feel, or taste each new week.

He prays for you to continue growing strong and he prays for us to have patience as we wait on the day we meet you face to face.

So dear littles, don't you ever forget how much your daddy loved you before he even met you, as a father should love his children. His love for you is not based on circumstances or your performances. You can't do anything to earn it, because it's already yours in full.

But I also want you to remember something else… how much your Daddy loves me. His love for me is a servant-hearted love, like Christ loves his bride, the church.

I've been so sick since you littles came along, and your Daddy has had to work harder and longer than ever before. He's up early to head off to work or to class. He comes home and cooks us all dinner. He washes dishes and does laundry on his study breaks.

He holds mommy's hair when my sickness gets the best of me. He stays up as late as he can trying to keep mommy company. He gives back rubs to work out sore muscles. Littles, your Daddy does it all.

I know your Daddy loves me because I'm his wife, but I see it too. I see it in the way he takes such good care of me, telling me to just lie down and focus on taking care of you. Most days I feel like that's about all I can do anymore, but your Daddy assures me that it's the most important thing right now… to just leave the rest up to him.

We are so fortunate, littles, to have such a loving husband and father. He is truly a gift from our heavenly Father, and I pray you never take him for granted.