I made these brownies for the same Super Bowl party for which I made my Glazed Snickerdoodles. They are a spin off The Pampered Chef 'Warm Nutty Caramel Brownies'. I've always thought peanut butter and caramel go really well together, so I experimented a little bit and came up with these!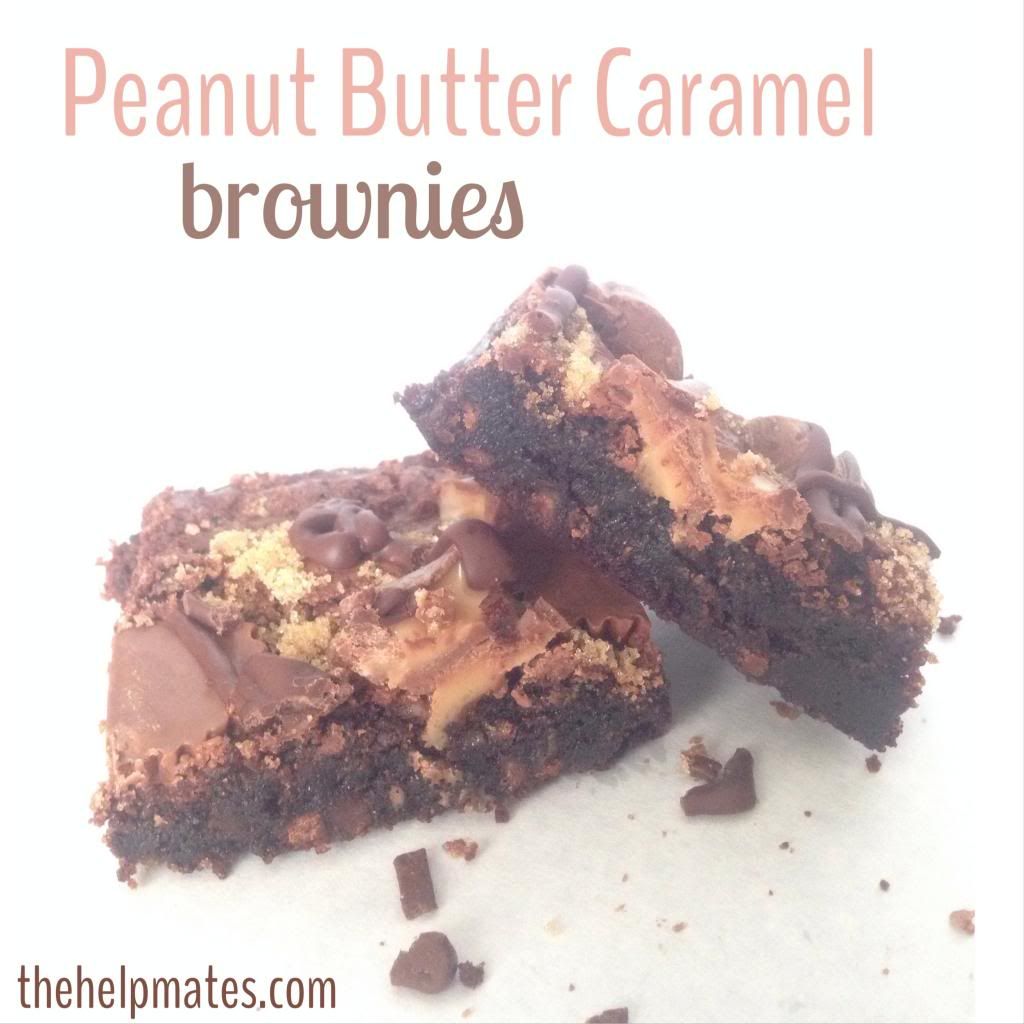 Ingredients:
1 package (18-21 oz) brownie mix (plus ingredients to make cake like brownies listed on the back of the box)
3/4 cup brown sugar, divided
12 oz chocolate chips, divided
16 Rolos
15 miniature Reese's Peanut Butter Cups
Directions:
Preheat oven to 375 degrees (or package directions).
Spray non-stick spray on a 9 x 13″ pan.
In a large mixing bowl, prepare cake-like brownies according to package directions, adding 1/4 cup brown sugar and 6 oz. chocolate chips. Mix well, then pour into pan.
Sprinkle remaining brown sugar on top of batter and bake according to package directions.
While the brownies are baking, chop Rolos into quarter pieces.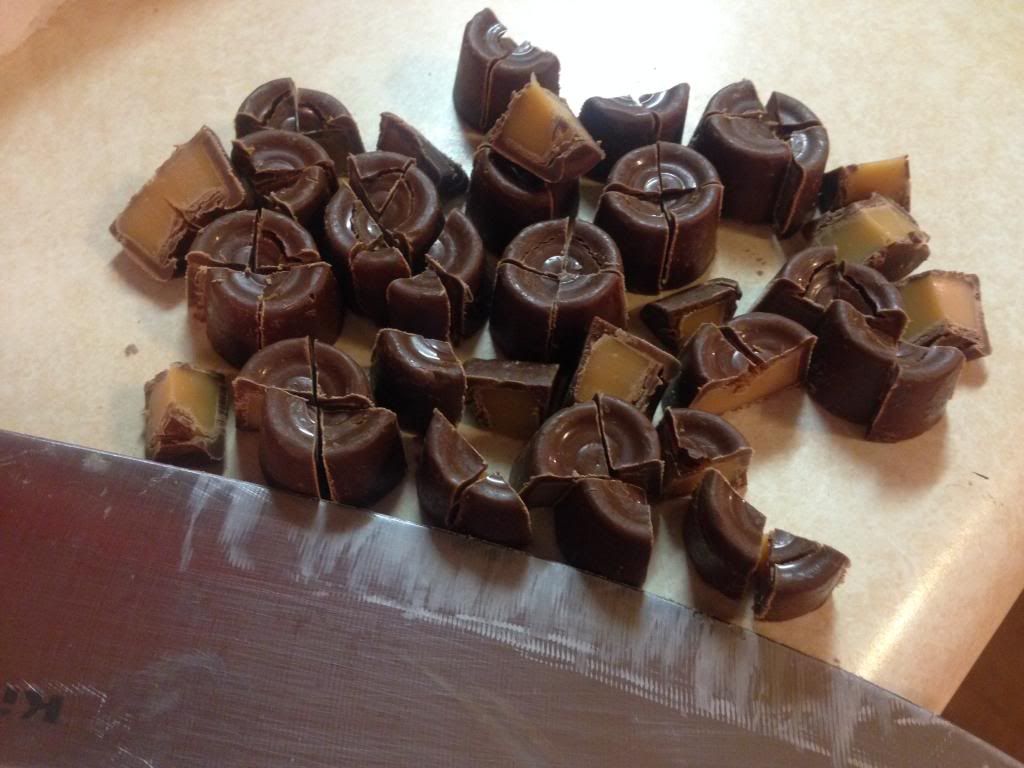 Unwrap Reese's and set aside.
Melt remaining chocolate chips in microwave (careful not to burn them) and pour into Ziploc baggy, set aside.
When brownies are done and still hot, press Reese's Peanut Butter Cups into them in rows, like so.
Top brownies with chopped Rolos, then cut a small hole in the Ziploc baggy filled with melted chocolate and drizzle on top of brownies.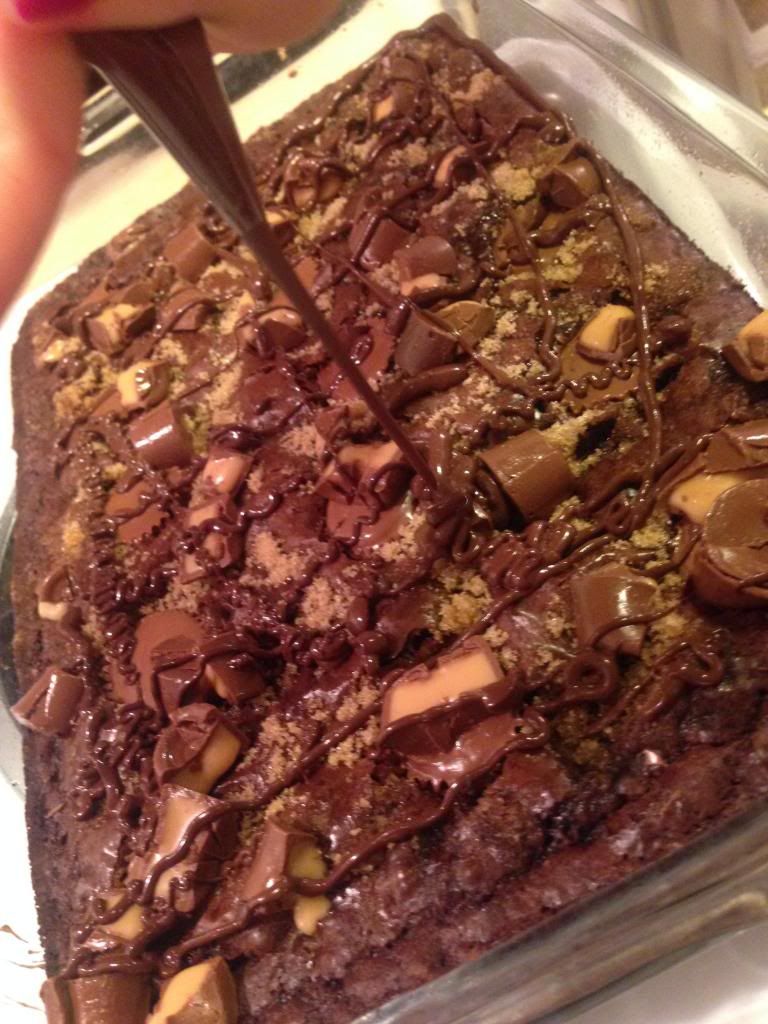 Let them cool, then cut and serve with some ice cold milk!