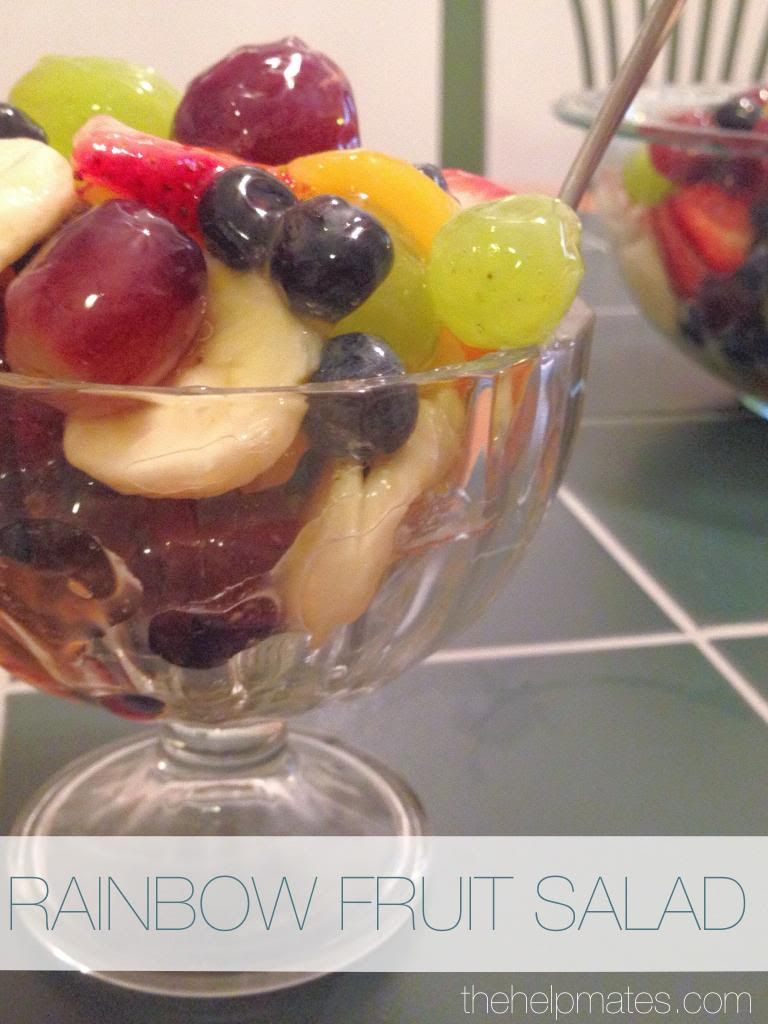 One of my favorite things about changing seasons is the changing foods. Fruit salad is a staple for both Spring and Summer in my family. My grandma has a classic fruit salad recipe that I'm sure I'll share down the road, but today's is my own.
Ingredients that I used, with alternative color suggestions in parentheses:
Red: 1 container strawberries (maraschino cherries)
Orange: 1 can peach pie filling (mandarin oranges, cantaloupe… although, having at least 1 pie filling is important for the recipe)
Yellow: 2 bananas (pineapples)
Green: 1 cup green grapes (honey dew melon, kiwi)
Blue: 1 container blueberries
Indigo: Ok, so it's not technically 'rainbow' fruit salad…but who's counting really?
Violet: 1 cup purple grapes
Directions:
Cut your strawberries into slices. Wash & dry your strawberries, blueberries and grapes.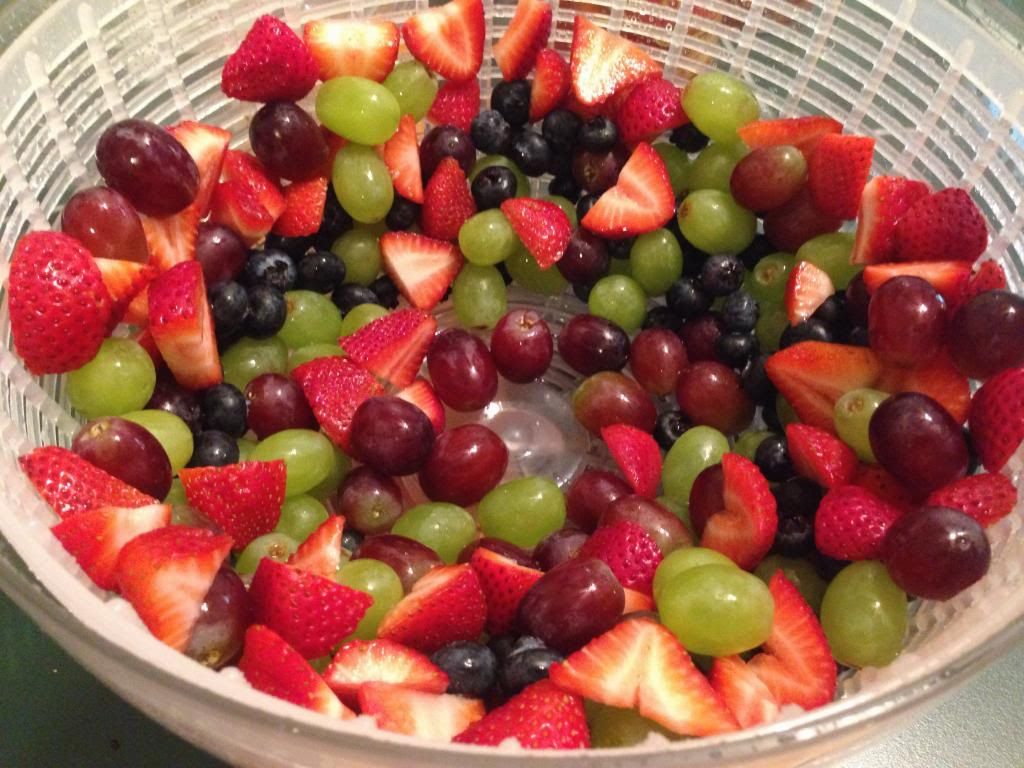 Open your can of peach pie filling and stir into a large bowl with your berries and grapes. Then slice 2 bananas and stir them in as well.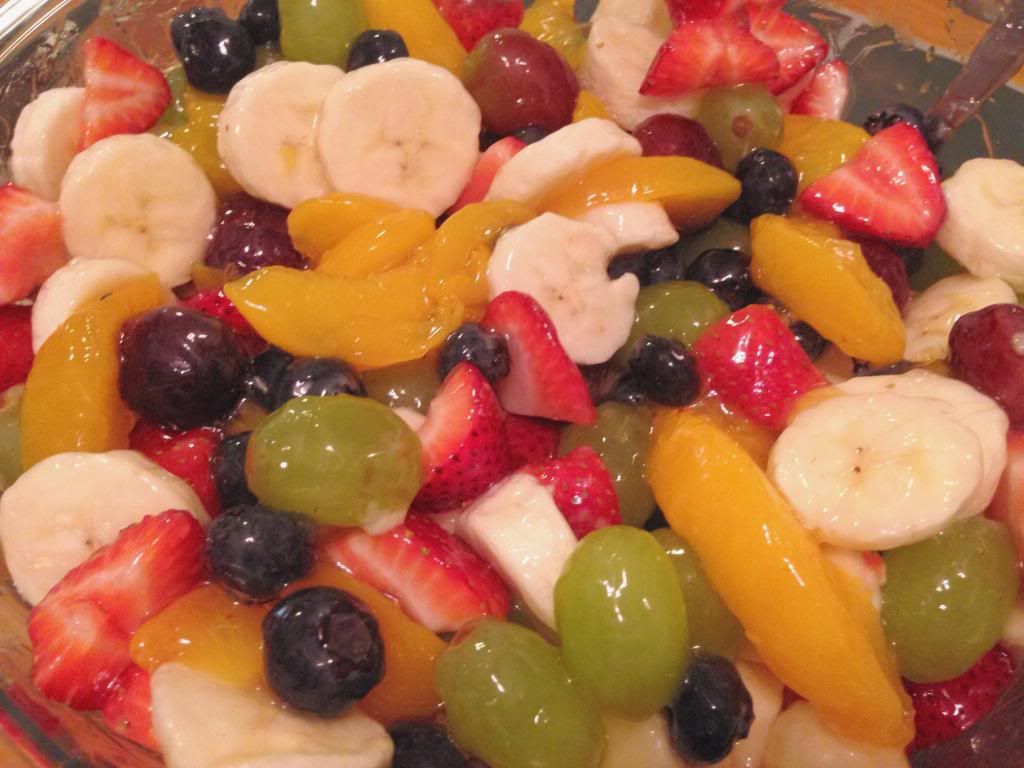 The pie filling will keep your bananas from browning, and it also adds all the extra sugar you'll need. So, no need for powdered sugar in this recipe. The sweetness is just right and it will stay fresh for longer than most fruit salads!