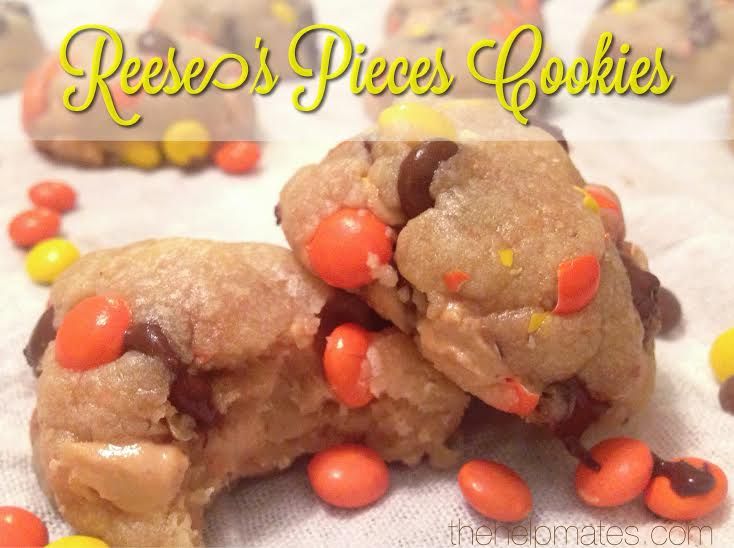 So, remember on Monday when I said I accidentally made the full (four dozen) batch of cookie dough, rather than the half batch I intended to make?
Well, it turns out I have a few good ideas left here and there. I ended up halving the cookie dough before I mixed in the baking chips, that way I could make two different kinds of cookies to share with you! You're welcome for that.
I'll share my recipe for a full batch of Reese's Pieces Cookies, even though I personally made a half batch (just like I did with the Andes Mint Cookies) – so don't let that confuse you! Just know that if you make the recipe exactly as listed below, you'll have four dozen Reese's Pieces Cookies. No big deal, right?
Ingredients:
2 sticks butter, liquefied
3/4 cup sugar
3/4 cup brown sugar
1 teaspoon vanilla
2 eggs
3.5 cups of flour (or until dough is no longer sticky)
1/4 teaspoon baking soda
1/4 teaspoon salt
12 oz mini Reese's Pieces (or the regular size ones – whatever floats your boat!)
6 oz semi sweet chocolate chips
6 oz peanut butter baking chips
Directions:

Preheat oven to 350 degrees.
Melt butter to a liquid state, mix in sugars and vanilla. Then mix in your two eggs and blend well.
Add flour, salt, and baking soda. Remember you don't want your dough to stick to your hands, so add a little more flour if you need to!
Once you have your dough all ready to go, add all your baking chips and candies. I mix this part with my (clean) hands because my Kitchen Aid mixer ends up crushing the poor little Reese's Pieces. Powerful things, those mixers!
Now form your cookie dough into balls (about the size of a ping-pong ball), and place them 1 inch apart on a cookie sheet.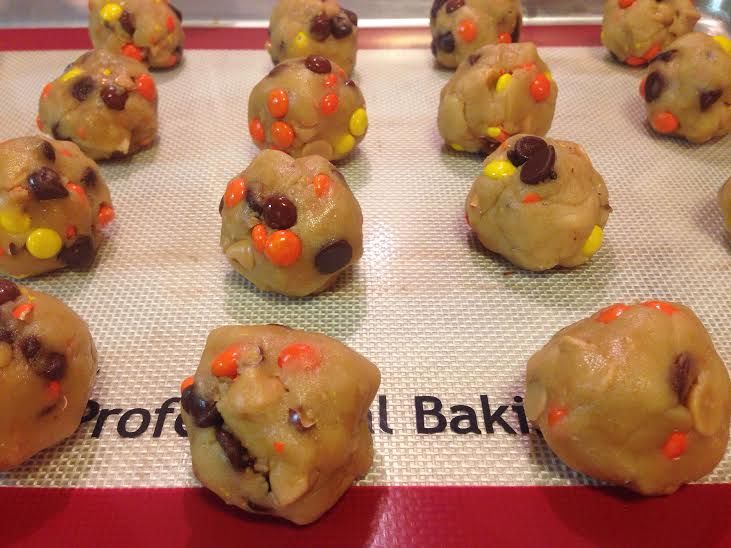 Cook them on 350 for 10 minutes.
And my reminder I give with all my cookie recipes…. they won't look done, but they are! I love soft cookies, so that's how I bake all of mine. Taking them out early like this is how I've found it works for me to get them as soft as I like them.
I know all ovens are different, so here's a picture of how mine look right after I take them out so you'll know what 'done' looks like to me.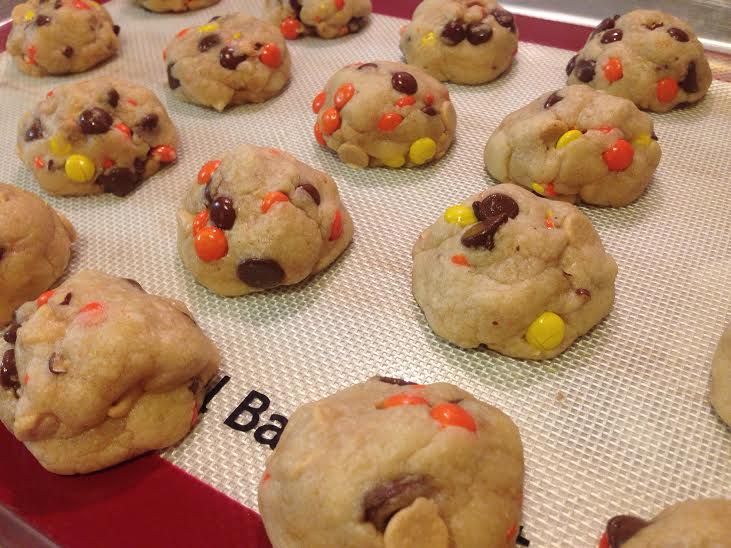 Let them sit and take shape a few minutes before transferring to a cooling rack.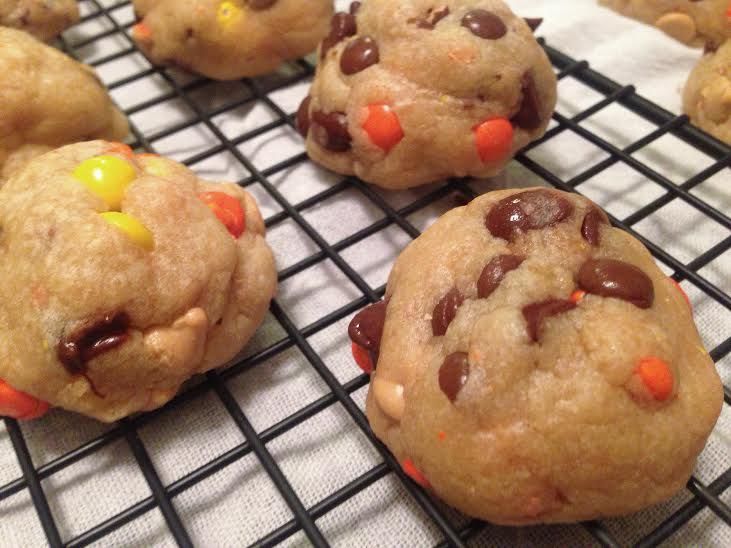 Enjoy them with an ice cold glass of milk and store the leftovers in an airtight container for tomorrow!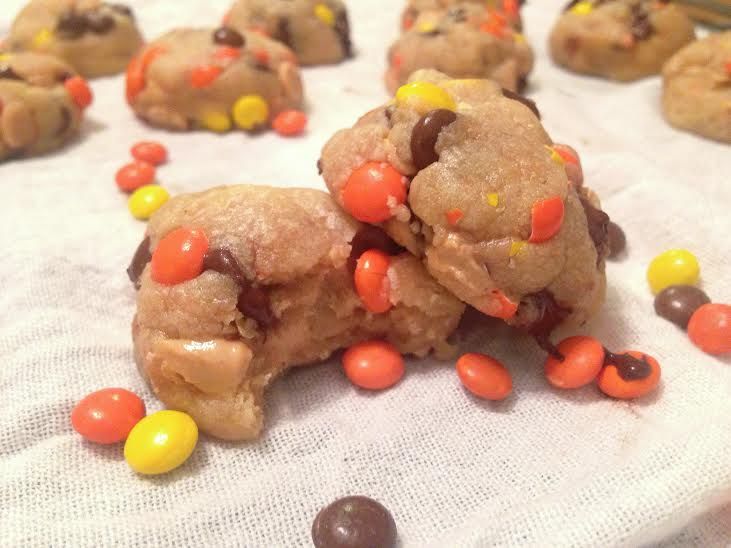 Happy baking, you fellow Reese's lovers!