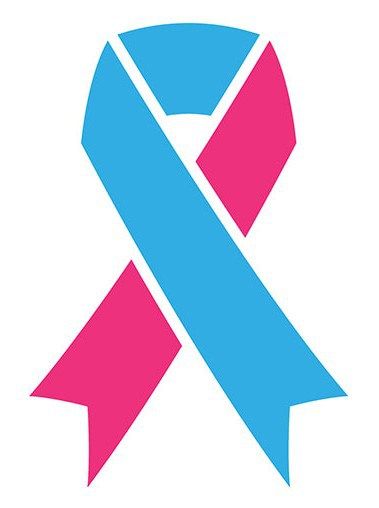 I just learned that today is Pregnancy & Infant Loss Remembrance Day, it's also my due date…
When Matt and I learned we were pregnant with natural twins after trying to conceive for well over 2 years, we were ecstatic. We were at the point where we thought we couldn't even have one baby, and here the Lord had seen fit to bless us with two. God gave far more abundantly than we were even praying for!
May of 2015 came, and we welcomed our precious twins, Cherish Grace and Liam David. It's crazy how quickly the sting of infertility can be healed when you finally have a baby to call your own. You don't forget the hard months or years of trying and hoping, but you now view them as a storm in the past. You know there will be more storms in the future, but you are thankful that the clouds have cleared and it's a new season of joy instead of sorrow.
That's why in January 2016, when we found out we were pregnant again, we were so incredibly thankful! I think after you try for so long to conceive with your first pregnancy, you just assume it will always take years to conceive again. So getting pregnant 7 months after giving birth to twins was a super pleasant surprise to us! Sure… maybe we're a little crazy for how much we love babies and want a big family, but we were excited still. God had blessed us again, and so quickly!
We began thinking and planning and day dreaming of all that life would entail with three littles so close in age. We pictured little Liam and Cherish as being the "big brother and big sister" and got even more excited for October 15th 2016 to make its arrival.
But those dreams and plans came to a halt when our sweet baby went to be with the Lord this past spring. As we grieved our loss, we also had to war against the fears of  "Oh no, what if that was it? What if that was our last baby? What if God chooses for our family to be complete as is? Will we be okay? Will we still praise his name and still know he is good?". God used that season of loss to gently remind us of several truths:
That he gives and takes away, but he is always good and just.
That he uses both joy and sorrow to refine us for his purposes.
That he knows best the plans for our family.
That he still calls us to obedience through the storms.
That he offers grace when we fail to obey.
And as you know, our story didn't end there. We recently entered the 3rd trimester of our 3rd pregnancy and hope to welcome our newest blessing in December. While we hope and pray for the continued health of this unborn child and a safe delivery, we know that God has already given us all we need in this life by giving us a Savior in Jesus. That he alone is enough, even if our story read differently, and we were on year seven of infertility or loss of child number three. I'm thankful to walk this life with friends whose stories do read the latter, yet they choose joy in Christ still. What a testimony their lives are of the goodness and fulfillment a life in Christ offers!