This past weekend, I was blessed by the presence of my college roommate, Ruby! It was kind of a last minute thing, but Ruby is welcome anytime. And since she works at Southwest Airlines, it's much more doable to just fly down from Baltimore at will.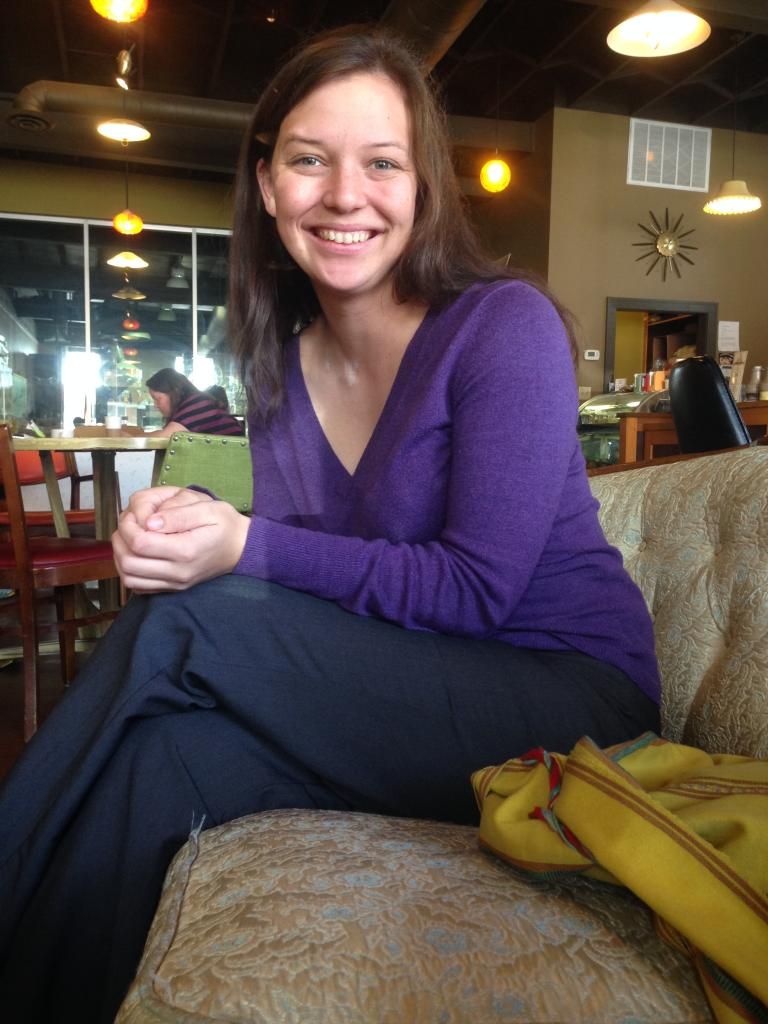 Upon her arrival Saturday night, we immediately got in the car to go grab some wings! (Priorities, people!) We got them to-go and met up with Matt at home as he got off work. We tried to watch some Criminal Minds on Netflix after we ate, but Ruby and I just talked the whole time because we had so much catching up to do. Matt kept pausing the show and jokingly saying to us "Are you two done yet?".
We went to church Sunday morning and stayed for Potluck so Ruby could meet some of my Louisville friends. This was Ruby's second time at our church here, actually.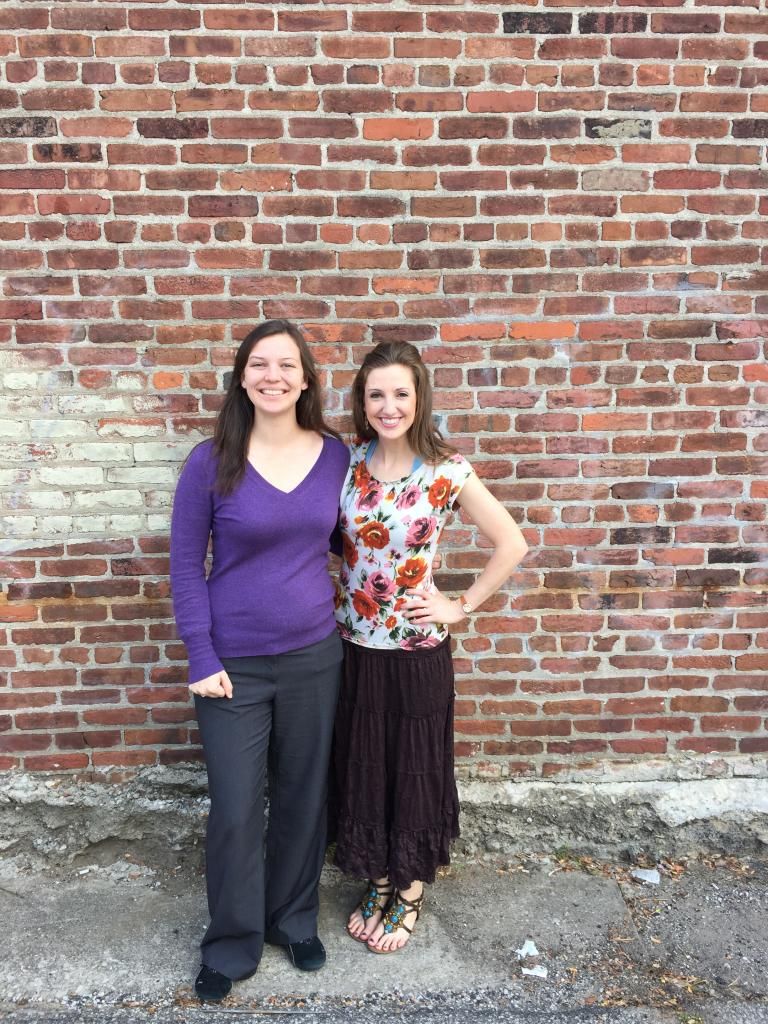 We grabbed some coffee at one of mine and Matt's favorite local places, Sunergos, on the way home from church to get prepared for our Sunday nap… counterproductive, ehh? It didn't stop me and Ruby from dozing off on the couches for a few hours.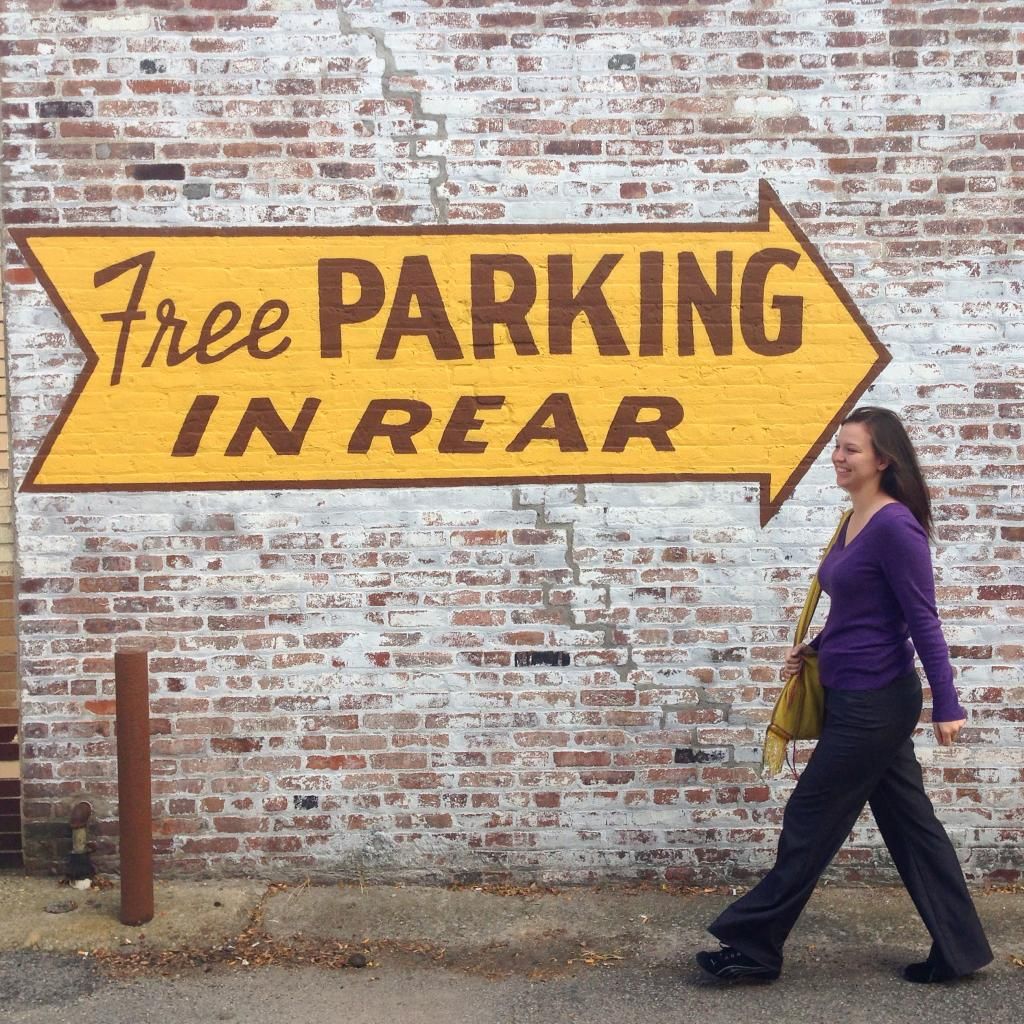 When we finally woke up, we went out to grab a treat at Homemade Pie Kitchen, and then on to the walking bridge to work it back off!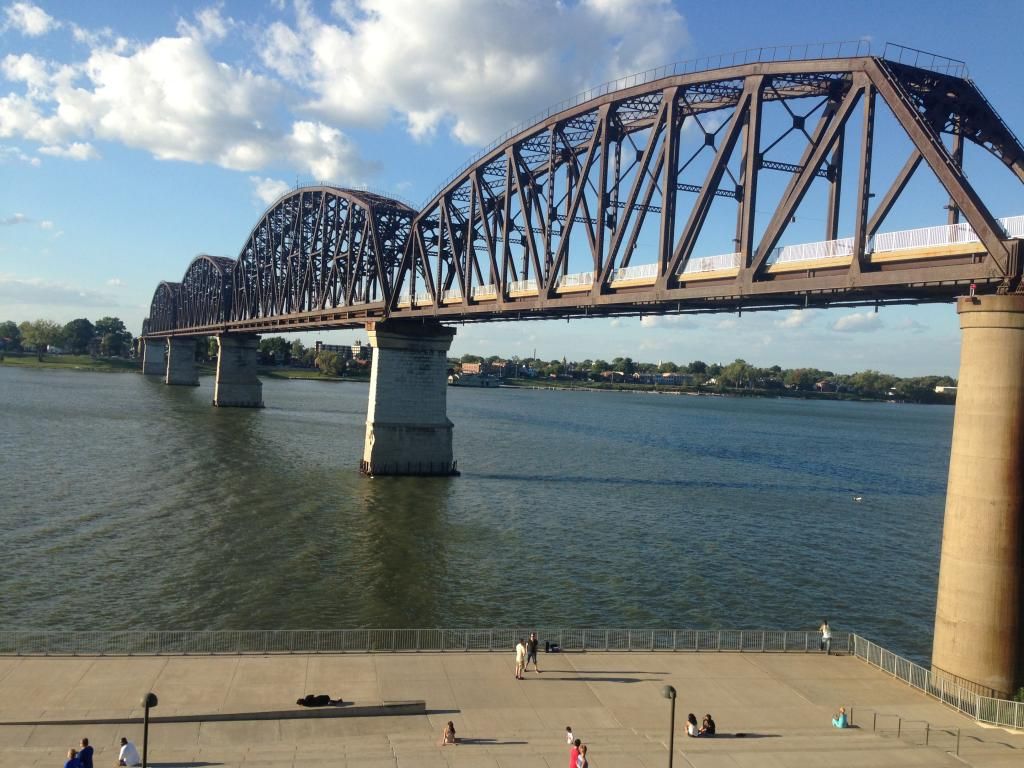 We got more than we bargained for at the walking bridge this time! When we first made it to the top of the bridge, we saw this sign as we looked over the edge.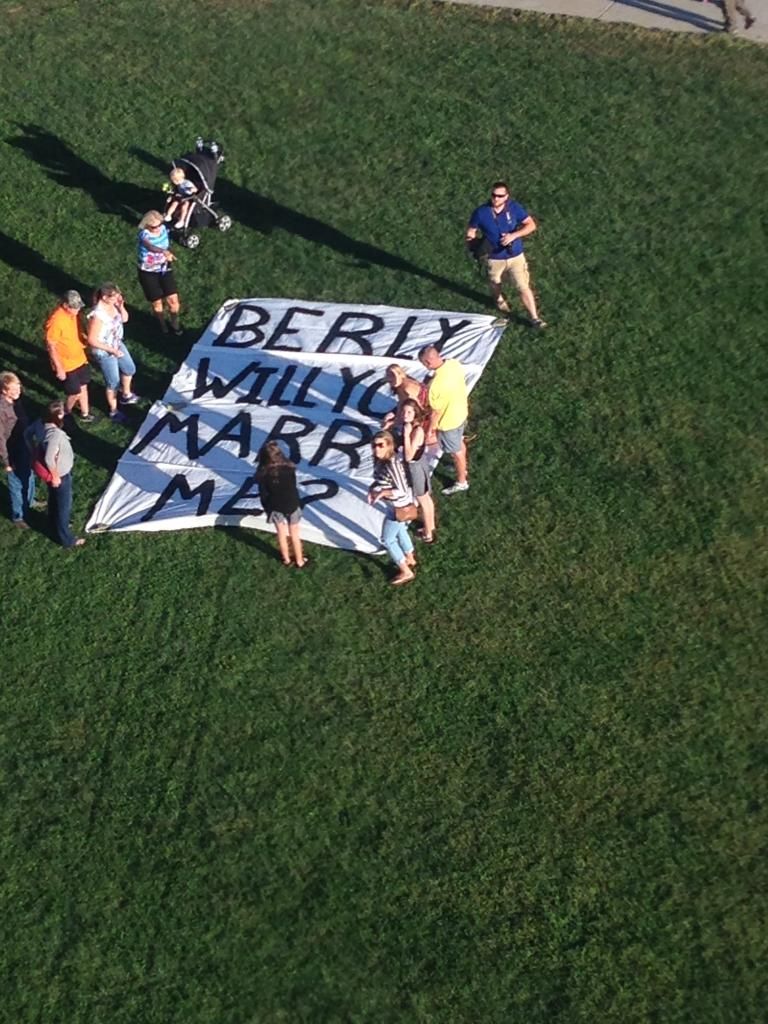 They were just setting it up, so Ruby and I joked about how the love struck couple was probably on the bridge as we spoke. We kept analyzing everyone we passed, looking for rings to eliminate the already married.
"Maybe it's them, they look young and in love!"
"That couple is slow dancing on the bridge, it's got to be them!"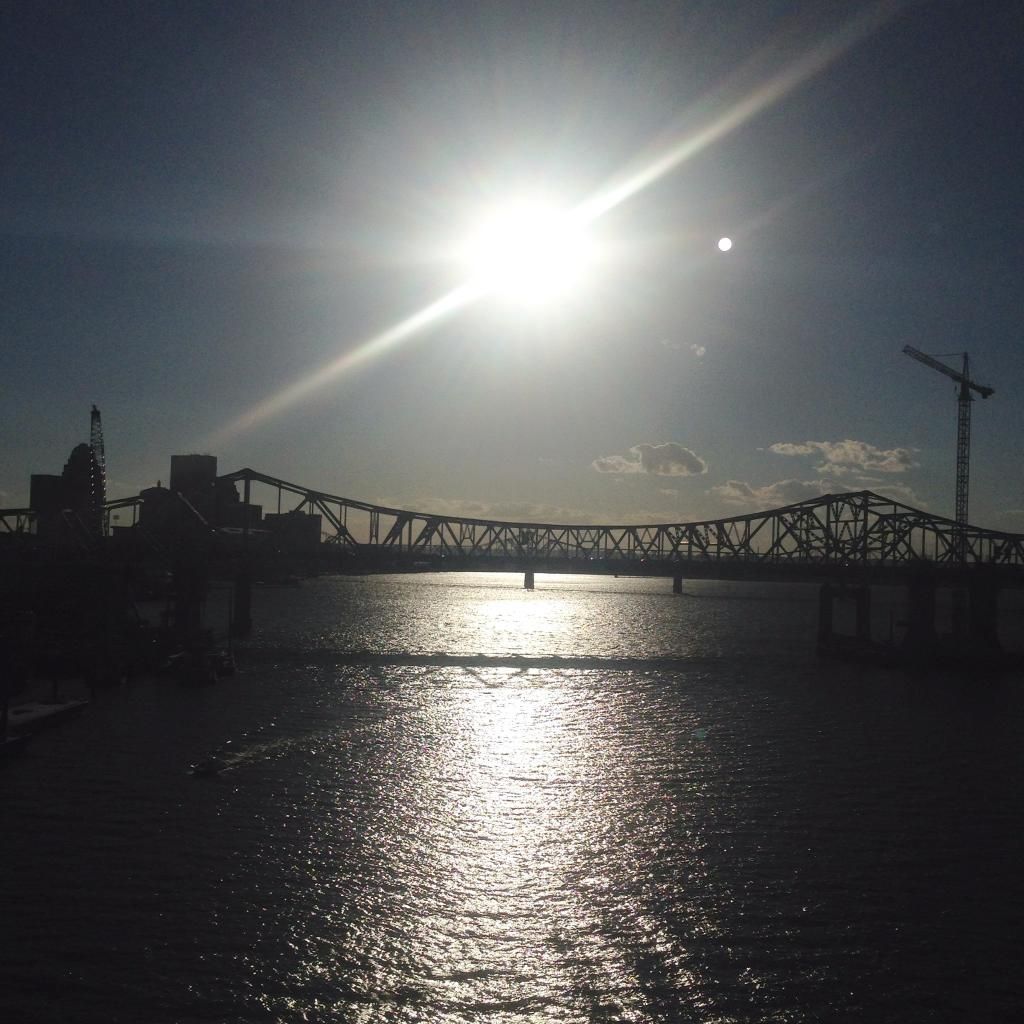 We made it to Indiana and back and still no proposal! There was quite the crowd gathered at this point, hoping to witness Berly's proposal. Ruby and I sat down by the rail for a quick minute… to post our bridge photos on Instagram, of course. In the brief two minutes we sat down, something amazing happened…
I heard a gasp, turned to my left and saw this…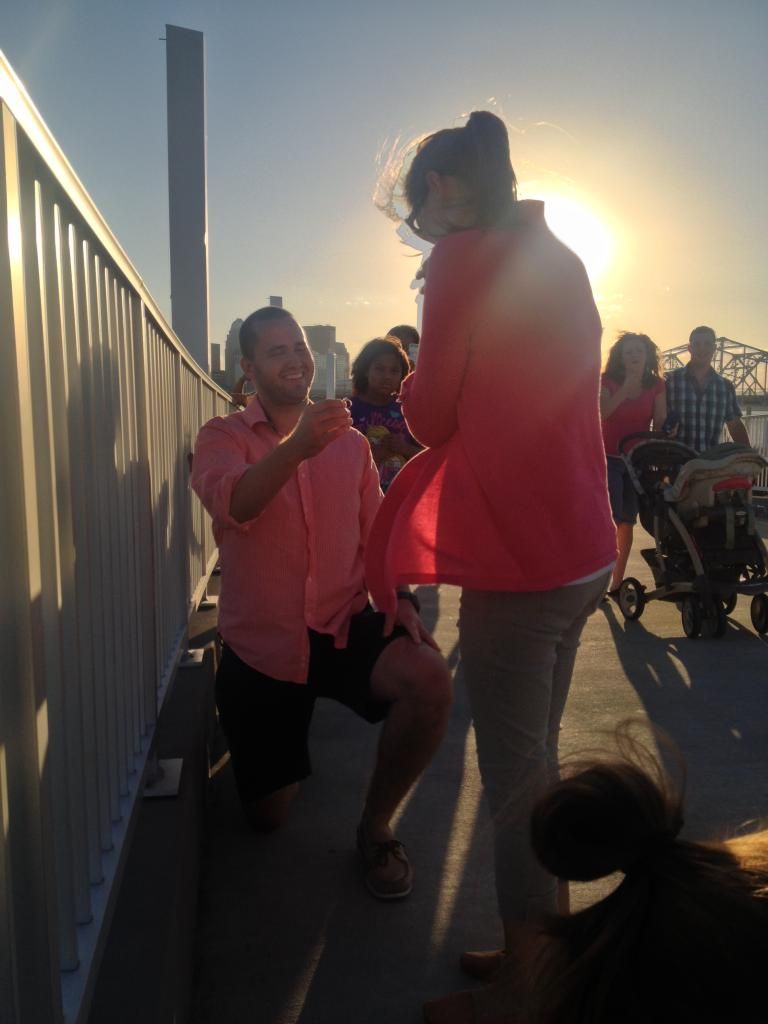 "Ruby, Ruby! They're right beside me!"  
"Duck, Cara, I want a picture!"
Everyone started clapping for the happy couple, and their family released balloons. It was so sweet! Ruby and I were talking on our walk across the river about how we'd never seen anyone get engaged. Now we have!!
After that, we came home and had a nice relaxing evening. We cooked dinner together and watched some more Criminal Minds (apparently we like the same TV shows even from afar).
Her flight was scheduled to leave around 7 Monday morning, which worked out perfectly since I have to be at work at 7. I just dropped her off on my way to work since the airport is super close by!
I absolutely loved getting to have Ruby in town for the weekend. A trip we planned Thursday night was actually able to happen! Her job is amazing and I look forward to more 'fly in for the weekend' trips in our future!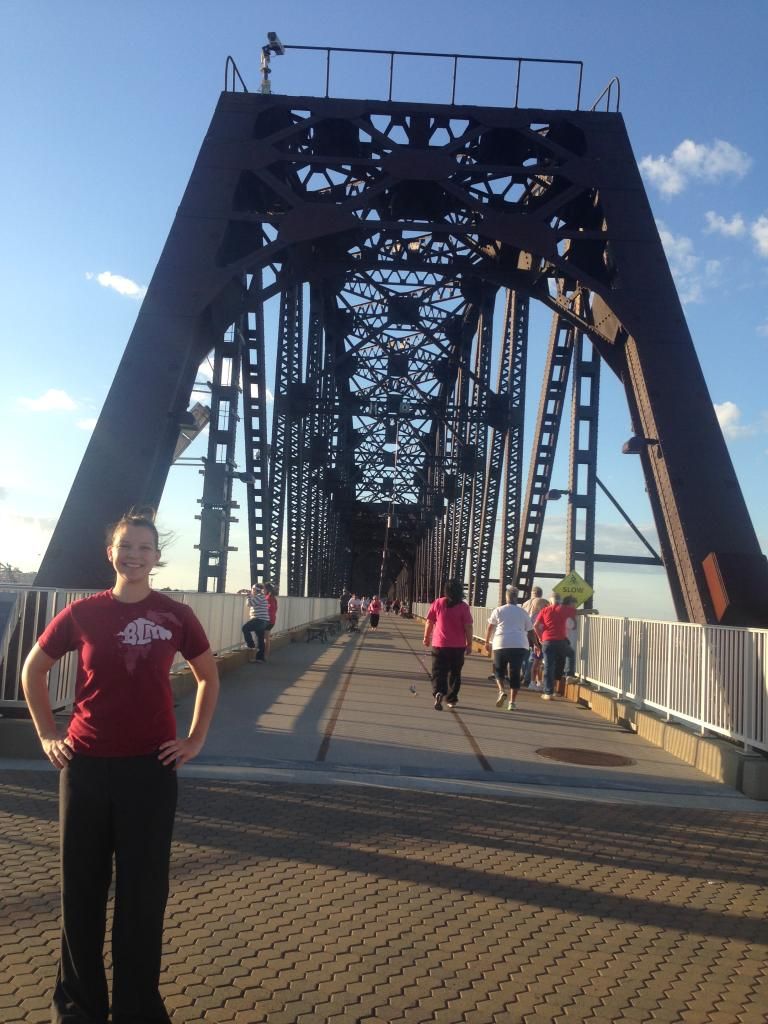 Love you, Ruby!
And just for fun, here's me and Ruby during our freshman year of college, goofy as always!