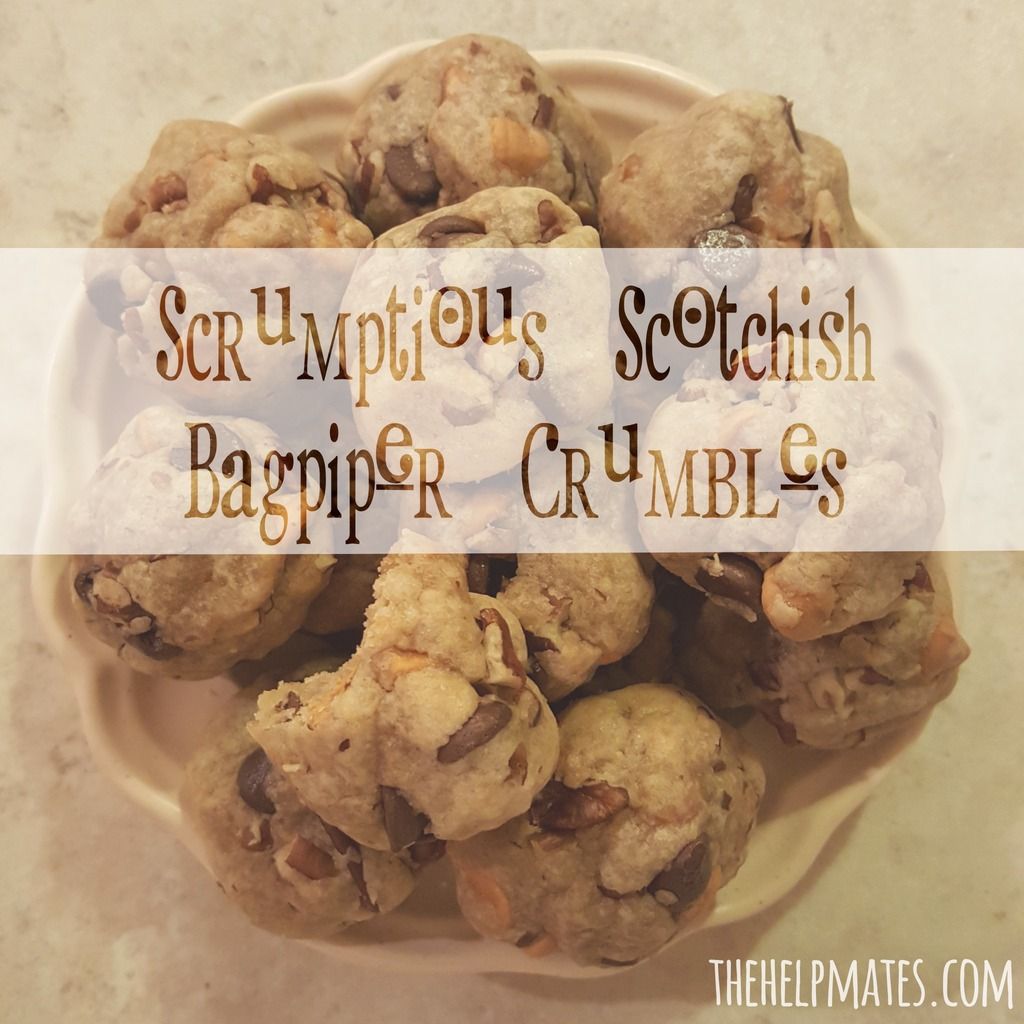 Well that is quite the cookie name, don't ya think?
I was having a bit of a dilemma naming these guys because they have so much stuff in them. Butterscotch pecan chocolate chip cookies? That is a mouthful… and super boring.
So I went to the only person I knew to go to… the amazing Taura. She is quite possibly the most creative and silliest person I have ever known. A true joy to be around!
//Source: Taura's Facebook… I stalked her//
I made up this recipe last year as a birthday treat for her, so I thought it was only fitting that I let her name them. Thus the scrumptious scotchish bagpiper crumbles were born! I should have known…
Ingredients:
2 sticks salted sweet cream butter
2 large eggs
3/4 cup of sugar
3/4 cup of brown sugar
1 tsp of vanilla
3.25-3.75 cups of flour (until the dough is no longer sticky)
Pinch of baking soda
Pinch of salt
1 cup butterscotch chips
1 cup chocolate chips
1 cup chopped pecans
Directions:
**Preheat oven to 350 degrees
1.) Liquefy the butter and put in a large mixing bowl.
2.) Mix the sugar, brown sugar, eggs and vanilla in with the melted butter.
3.) Pour the flour, salt, and baking soda on top of the liquid mixture and mix all together.
4.) Mix butterscotch chips, chocolate chips, and pecans into the dough.
5.) Roll dough into ping-pong sized balls and place 1 inch apart on cookie sheet.
6.) Bake for 10-13 minutes and remove.
They probably won't look done in the traditional sense of the word, but that's how I make sure my cookies stay super soft and tasty. So be sure and take them out when they look about like this…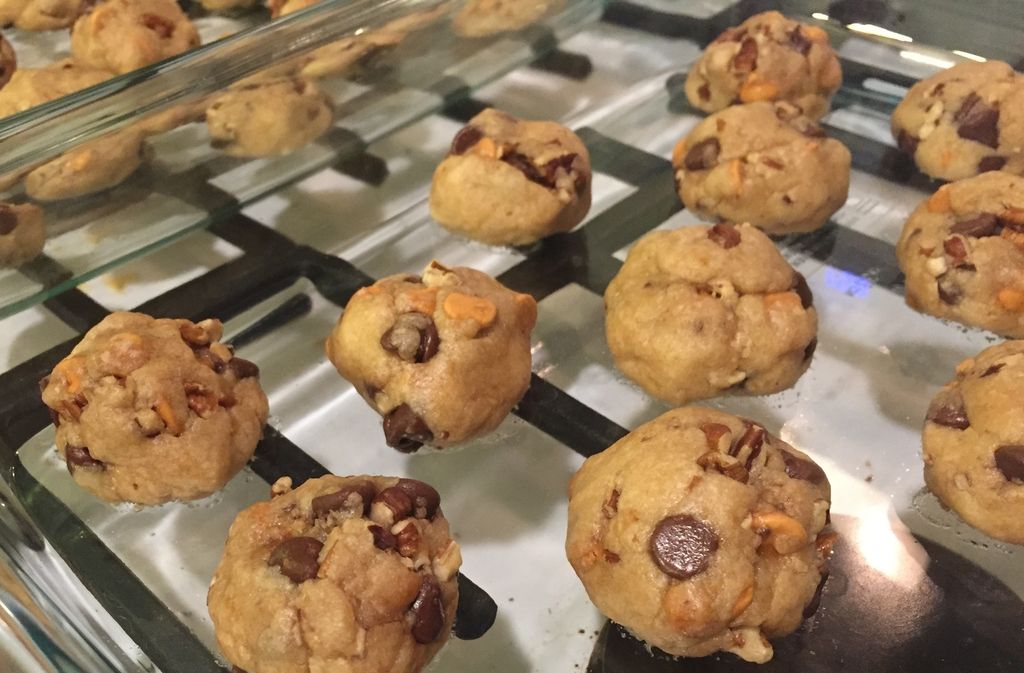 Let them sit for a bit to continue to harden, then transfer to a cooling rack.
Serve them with a glass of ice cold milk and you're good to go!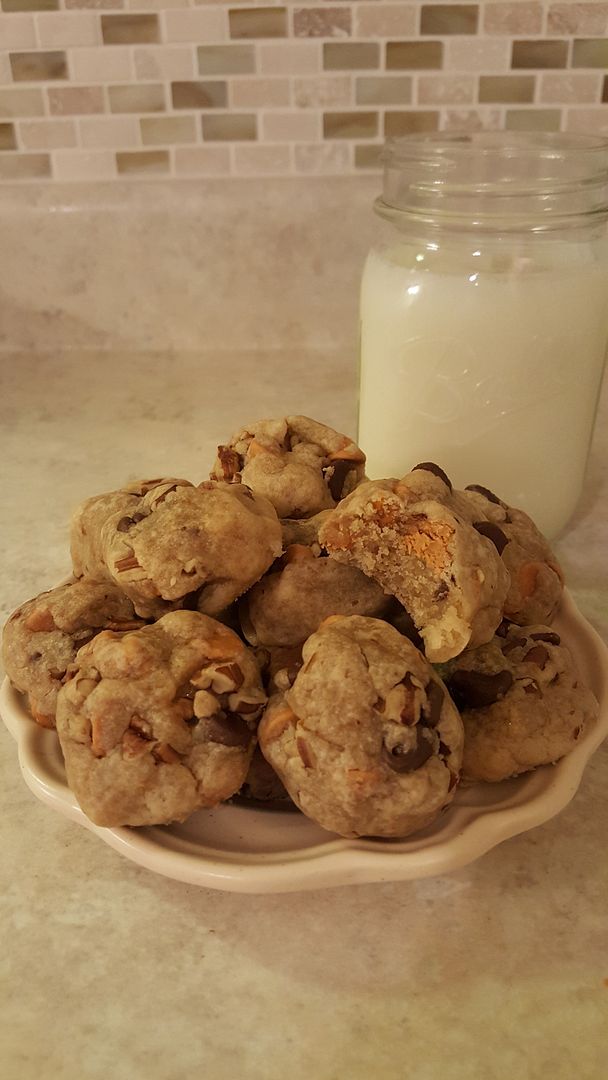 This recipe will make about 4 dozen cookies… so feel free to double it (obviously).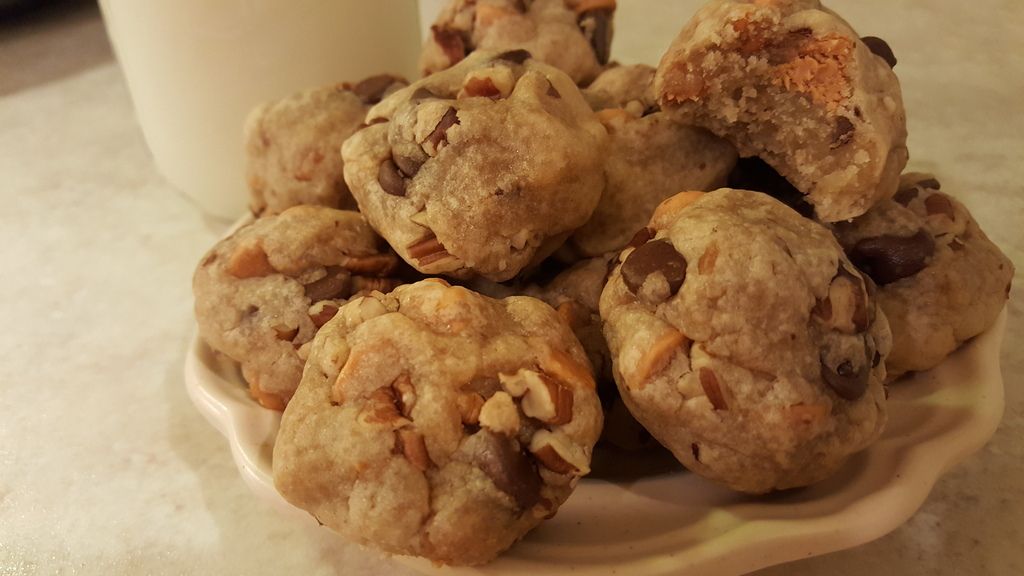 I hope you enjoy this tasty treat straight from the heart of Scotland!