I love so many of the A Taste of Thai products. Many of them are gluten free and they are so tasty and easy to prepare. At some point, I began experimenting with the recipes listed on the packages and one of the resulting recipes has become a staple at our house. We call it Thai Coconut Chicken.
Here's what you need (serves 4):
A Taste of Thai Spicy Peanut Bake
One can of coconut milk
One package of frozen veggies (we like using western fiesta mix, or stir fry veggies)
One package of rice noodles (such as A Taste of Thai Vermicelli Rice Noodles)
Two chicken breasts, rinsed and cut into one-inch pieces
Heat a skillet on medium high with a bit of olive oil/pam/butter in it. Add the chicken and cook until it is done. Add one of the spicy peanut bake seasoning packages (there are two of these seasoning packages per box) along with the can of milk and bring to a simmer. Add the frozen veggies and continue cooking at a simmer to thicken the sauce.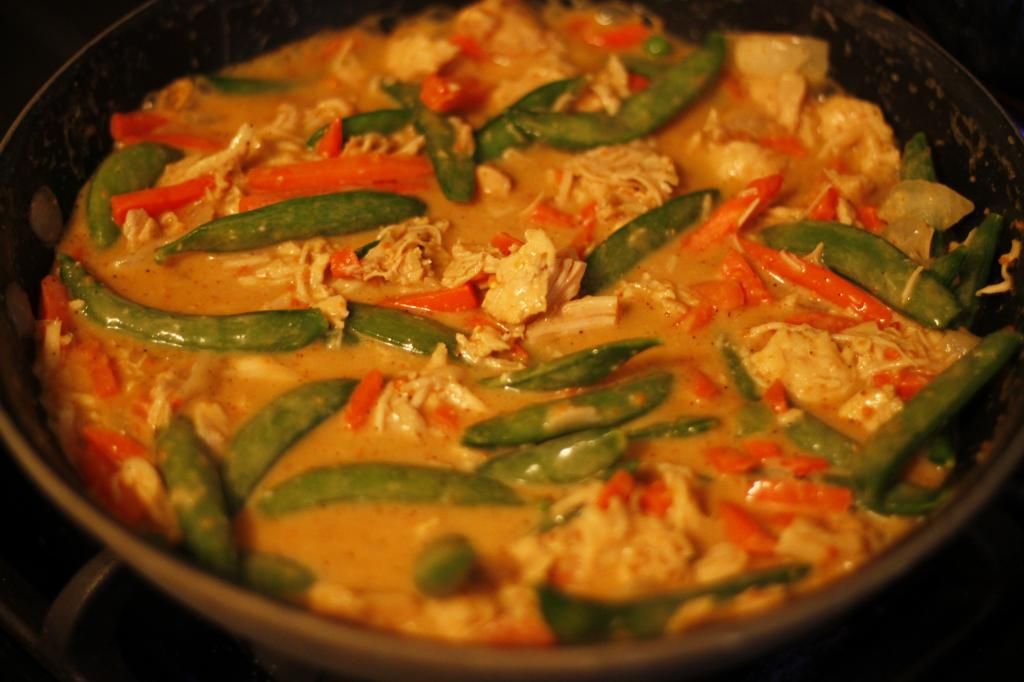 Meanwhile, cook he noodles following the instructions on the package.
When the noodles are done, strain them and spoon a heaping serving of noodles into a bowl, top with the chicken mixture, and serve hot. We love this one-dish meal at our house because it is so fast and easy to cook (you can even sub in some canned or pre-cooked chicken to make it quicker), it's delicious, it is easy to keep the ingredients on hand, and it is husband and toddler approved!