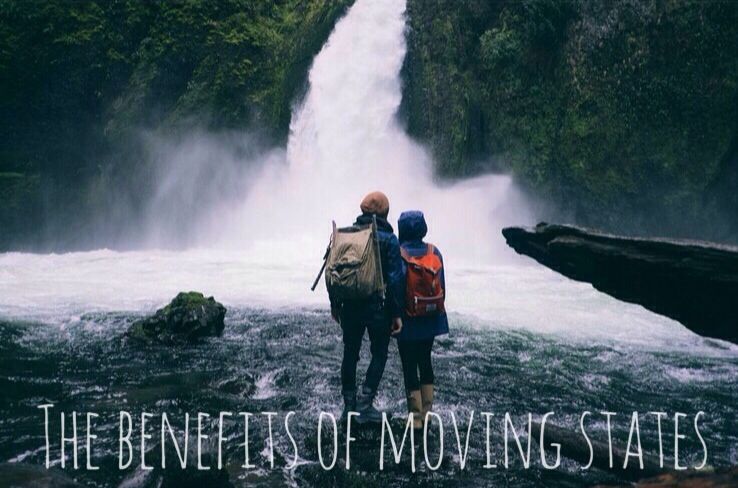 About a month ago, I received word from one of my lifelong best friends, Katie, that she was moving to Colorado! She has lived her whole life in Arkansas, but just recently landed her dream job with Compassion International. She is probably unloading boxes as I speak…or, uh… type!
So this blog post comes to you by request from Katie! She asked for some encouraging benefits of moving states. I wrote a similar post when Lisa moved to Louisville – you can read that here. But in this post, I'll focus more on the specifics!
When God calls you to move away from friends and family and into a new, unfamiliar territory it can be terrifying. Terrifying, yet very rewarding if you let it be.
It's always hard to leave family. But I think as a young married couple, moving away from family can really strengthen your relationship with your spouse. Especially if you are moving to a place where you know nobody. It will help you to establish yourself as a family, just the two of you. Make your own traditions, discover your own favorite restaurants, find a new home church!
When Matt and I moved to Kentucky after 8 months of marriage, our relationship grew so much! Everything was this big adventure just for the two of us. We were together all the time, exploring and meeting new people. I love meeting new people and making new friends, but it can be exhausting at the same time. Sometimes you just long for those relationships where you are totally comfortable in front of each other. We were each other's safe place when everything else was unfamiliar, we were something constant. Soak up that time together!
Exploring! I love food. Trying new restaurants is for sure a benefit of moving states in my opinion. Try out the hole in the wall favorites of the locals. Make friends with the workers, invest in their lives. Be blessed by them, and be a blessing to them!
With a new state comes a new culture. Grow from it! When we are around the same people and same teachings all the time, we tend not to grow as much. Be blessed by the differences you'll see in the Church from state to state. Don't compromise truth, but learn from your new brothers and sisters in Christ!
And lastly, just have fun! You don't know how long you'll be here. God could call your family to move somewhere else in less than a year. Enjoy the time you have in your new state. Make the most of each moment. Don't waste time doing things you can do everywhere. Get outside and explore your new home. Make memories that will last a lifetime!