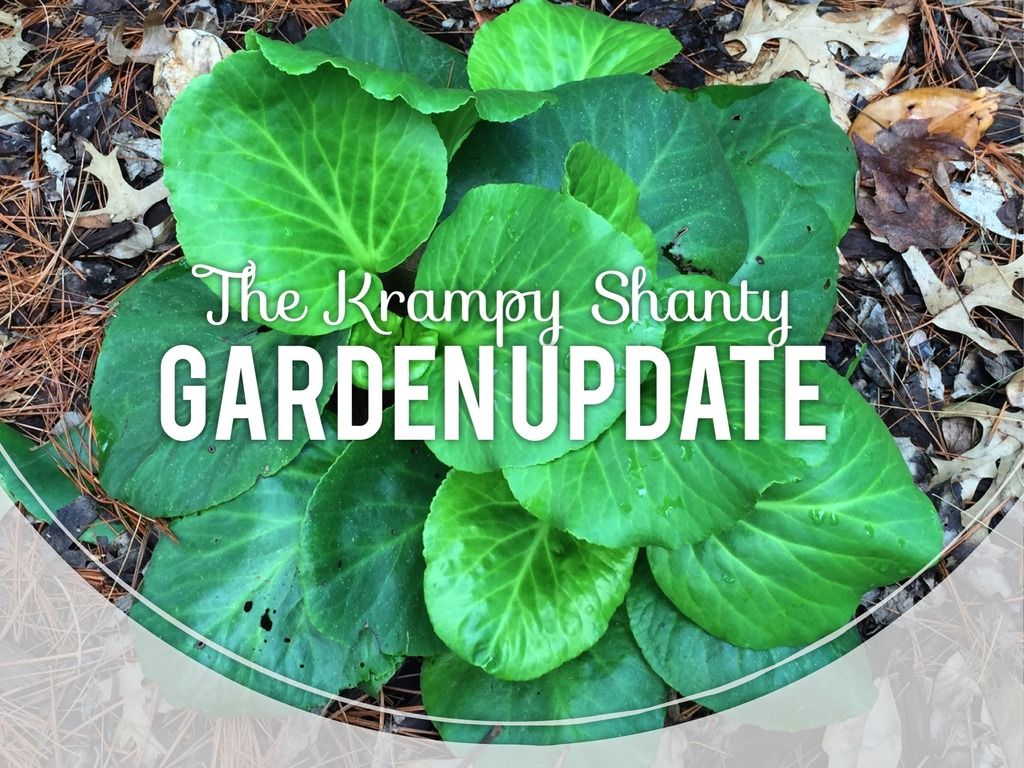 We moved into our first house, "The Krampy Shanty", last July and with the help of our moms, we planted some flowers out front to add to our curbside appeal. You can check out those two posts here and here.
Since it was so late in the season, we didn't expect to see many blooms, but we were pleasantly surprised by several of the plants. To view some of the photos of our flowers from the end of the summer, click here.
Summer came and left and then the inevitable happened when the temperatures dropped here in Louisville. Our plants looked pitiful throughout the winter. Well, all but the azaleas! Those suckers are resilient! They were actually the one plant that hadn't bloomed last season, but they stayed perky and green all winter long, even when buried in nearly a foot of snow!
Between me being so sick during this pregnancy (and now on bed rest for the last 4 weeks), adjusting to Family Home Providing, and Matt having full time school alongside full time work, the garden was definitely not high on the priority list. As in… I might have pulled a weed or two in passing since September.
That's why I was so excited to see that when the weather began to warm up these last few weeks, we began to see green again! I can only get out for my weekly doctor appointments, but I love lingering a little on the way to the car just to look at how my plants are slowly but surely beginning to show life again.. and no thanks to our doing!
Matt snapped these pictures for me last week so I could share them with you.
The azaleas:
I think I was most excited to learn that all 3 of our azaleas were indeed the 'fireside red' that the tags claimed. It's always a gamble when you buy a young plant that has no active blooms, so I was hoping they all ended up being the right color, and if they weren't I was really hoping the odd ball landed itself in the middle. Glad I didn't have to worry about that though!
The bergenia: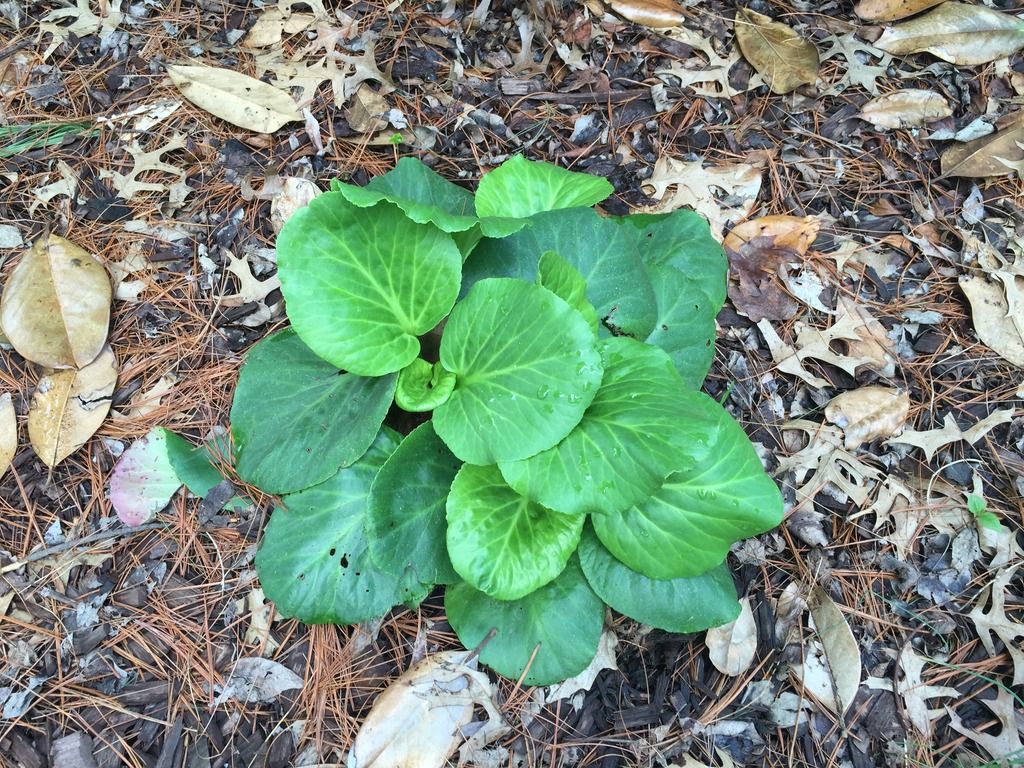 There are 6 of these guys total, and they are doing great so far! They kind of got buried throughout the fall and winter between falling leaves and snow, but now that it's warm they are poking out again and really growing in width a lot already! Toward the end of last summer, we had some issues with bugs enjoying these guys a little too much. You can see a few bites already in this photo, so we'll have to look into options for helping prevent that early on so that hopefully it doesn't become an issue again. Anyone with bergenia have any suggestions for us?
The hydrangeas:
All five of the hydrangeas seem to be coming back without issues yet. These were my favorites last summer! They turn blue from our acid soil…AKA giant pine tree. As you can see from all these photos, pine needles have basically overtaken our store bought mulch from last year already!
The crystal white peak: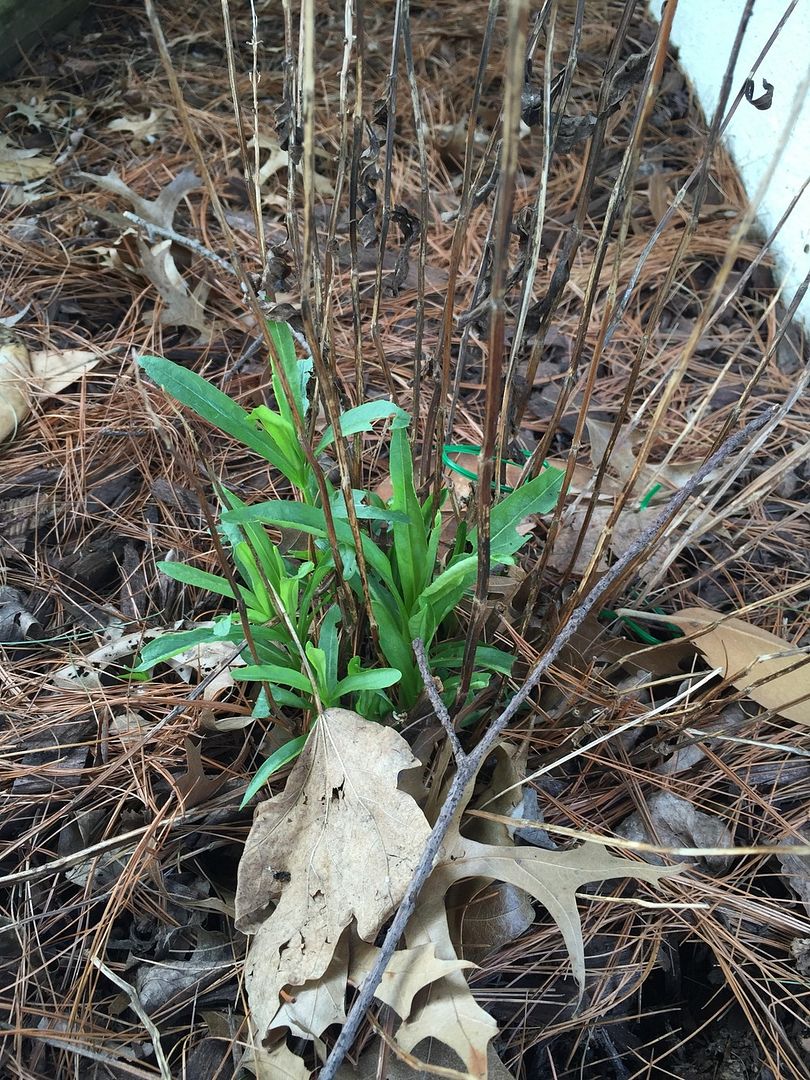 Our one little crystal white peak, also called 'obedient plant', was one of the two I was most worried about. It seemed all but obedient toward the end of the summer and throughout the cold months. It's supposed to spread easily and rapidly, and we have yet to see that from it. But, nonetheless, it's green again! Maybe there is hope for him after all!
The rose of sharon:
Remember this fellow? He was the one plant that we decided to take a chance on and leave from the previous owner. Everything else was beyond dead, and this guy looked dead, but Matt's mom convinced me that he might have a chance. Last year we ended up getting about three blooms out of him when all was said and done, and now this year he's coming back sooner than ever. I can't wait to see how he does!
And then there was one…
The hibiscus (womp womp):
There had to be at least one black sheep in the family. I guess it was wishful thinking to grow such a tropical plant in Kentucky, but I saw several neighbors that had some growing and assumed they weren't replanting them each year, so I thought I'd give it a shot. I'm still not completely admitting defeat just yet, but let's be honest… the odds aren't really looking too good right now. I'm going to wait to dig him up until the end of the summer to make sure there really is no life left in him. I have a slight glimmer of hope that once it gets scorching hot around here again, maybe… just maybe… he'll bloom. We shall see!
Those are all my 'in the ground plants', but Matt stopped by Lowe's to pick up some hanging impatiens for me again this year. We decided to go with light purple instead of the hot pink we did last year. I figured since the azaleas were blooming bright red, that would be a little too much hot pink/red on one side of the house. And I just like to change things up anyways!
They look a little more pink in these photos than they do in real life, but oh well!
Once the twins make their debut and I'm officially off bed rest, I'll try to take some more photos and do a mid summer update. And again, if you have any tips or pointers for us on gardening, we'll gladly listen! We really have no clue what we're doing here, but we're having fun doing it!