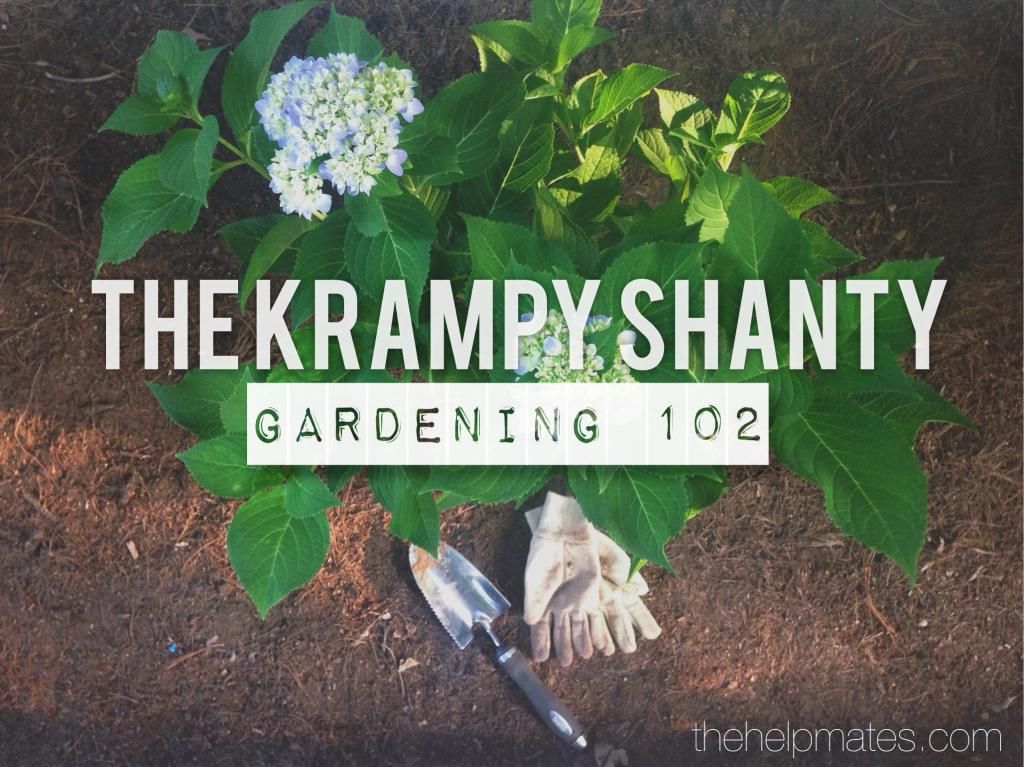 I might have created a monster with the kids and the candy, but my mom and mother in law created a monster by teaching me to garden.
After the first garden only took a little over an hour, and it added so much curbside appeal, I figured why not just knock out another one the next day? I know how to do it now, so I might as well get it done.
But I should have known Jodi wouldn't just sit by and let me work alone. My mom already had to go home at this point or she would have been helping again too I'm sure. And Matt is off on Sundays so he lent some helping hands!  He digs like 3 holes to my one, so we put him on digging duty!
I have always loved hydrangeas, so after reading that they would be suitable for the conditions of my second flower bed, I was sold! I had my heart set on them.
My first bed was going to be full of pinks and reds, so I was excited to have some blue hydrangeas on the other side.
We went out and bought 5 hydrangeas and 1 crystal white peak, and we decided to keep the struggling little bush that looked like a rose of sharon. Oh, and I decided to add 1 hibiscus to an open space on the corner of the first bed we did.
The prep work…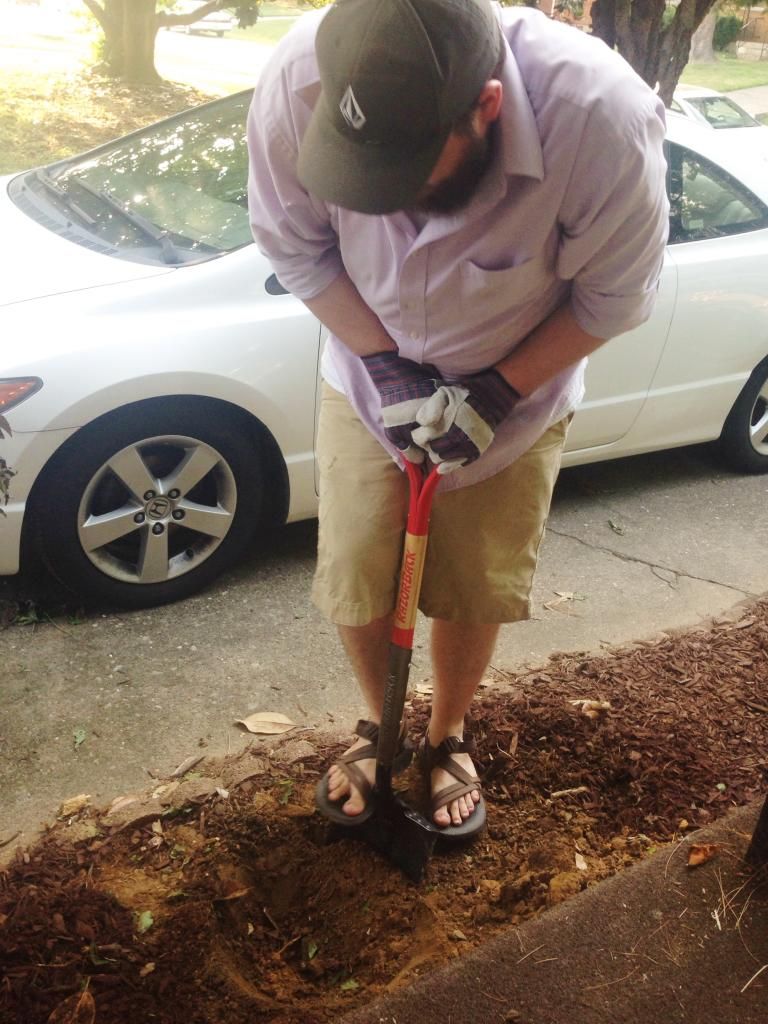 And then I had a moment of panic as our neighbor climbed our pine tree with his chain saw to clear some of the low lying limbs.
Scared Cara face! "Please don't fall, please don't fall"
We had some little helpers again, and this one tried to dodge my picture. She missed…
And the front of the Krampy Shanty is finished at last!
It feels so good to have the front landscaping done! I know we'll never have nice grass thanks to the gargantuan pine tree in our front yard, but I love that we have nice flower beds!
Gardening was so far down on my to-do list for the house that I know I wouldn't have attempted anything this soon had it not been from the suggestion of our moms.
A big thanks to all the help from our moms and neighbors! And don't forget to check back for a garden update soon!