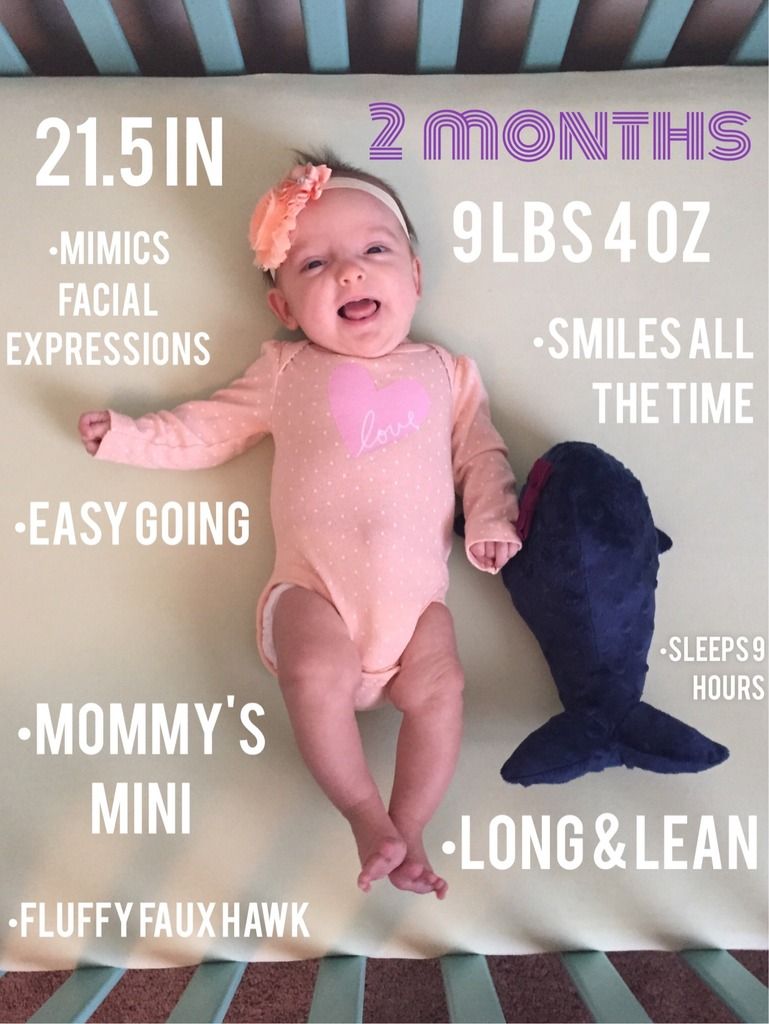 Our little sweet pea is officially two months old now. She has the shots to prove it!
While she's still just a little bitty ol' thing, she's growing rather impressively according to our pediatrician. She added another 26 oz in her 2nd month! A weight gain of 3.5 oz per week is average for breastfed babies, so I think she's doing juuuuust fine in the food department. She's still on the lower end of the growth charts (15th percentile for weight), but hey… she's technically only 1 month old! 😉 The Kramp twins definitely don't need a preemie conversion chart… just wait 'til you hear how big 'little' Liam is these days!
Our petite little princess continues to bless us with her easy going demeanor and perfectly timed smiles. She is such an easy baby! She's been sleeping 9 hours a night alongside her brother since about 7 weeks old now.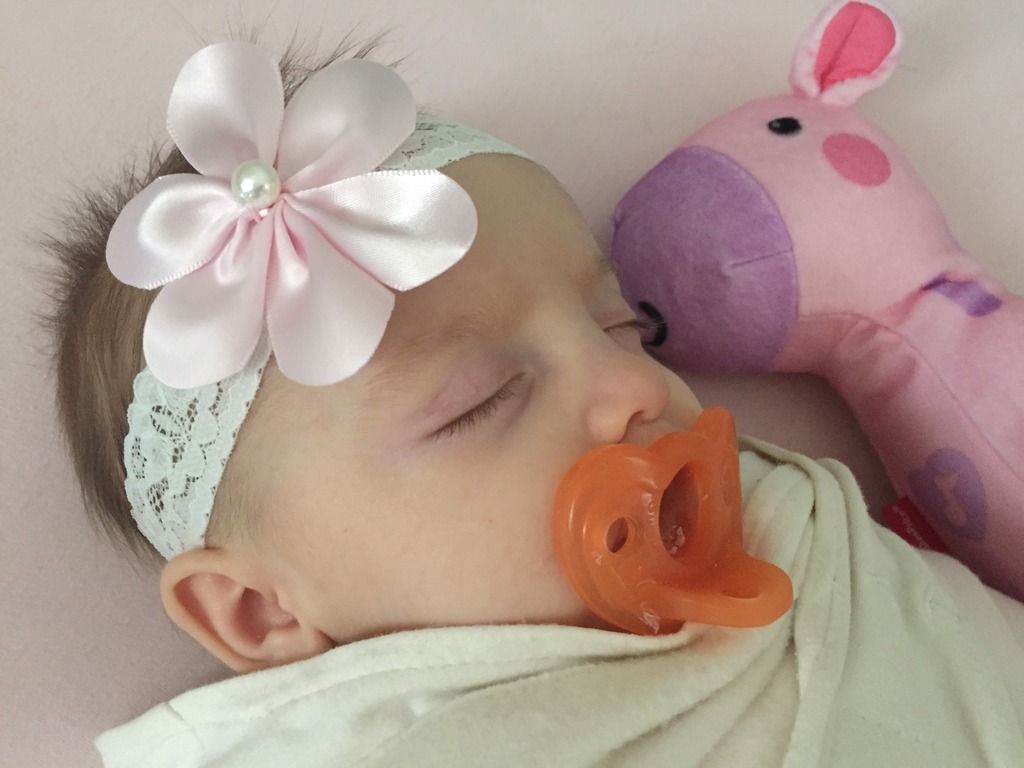 She eats 4-5 ounces of breast milk 5-6 times a day. She gets gas bubbles in her itty bitty belly pretty easily, which is one of the few things that seems to make her upset.
She still has one of the loudest cries I've ever heard, and her tear ducts have officially opened now. It's the most pitiful thing ever to see this baby girl cry at full capacity. She can work it if she needs to, y'all!
Everyone comments on how feminine she looks already. With most babies it's hard to tell unless there's a bow, but we've had lots of people tell us that she is obviously a girl even when she's in bubba's hand me downs.

Cherish loves to just sit in your arms and watch you talk. Sometimes I'll be feeding Liam or playing with him while holding Cherish and I'll glance down only to find she's been staring at me with the biggest grin on her face! Then once she sees you've caught her looking at you, she'll stretch it even farther! It's always a highlight of my day.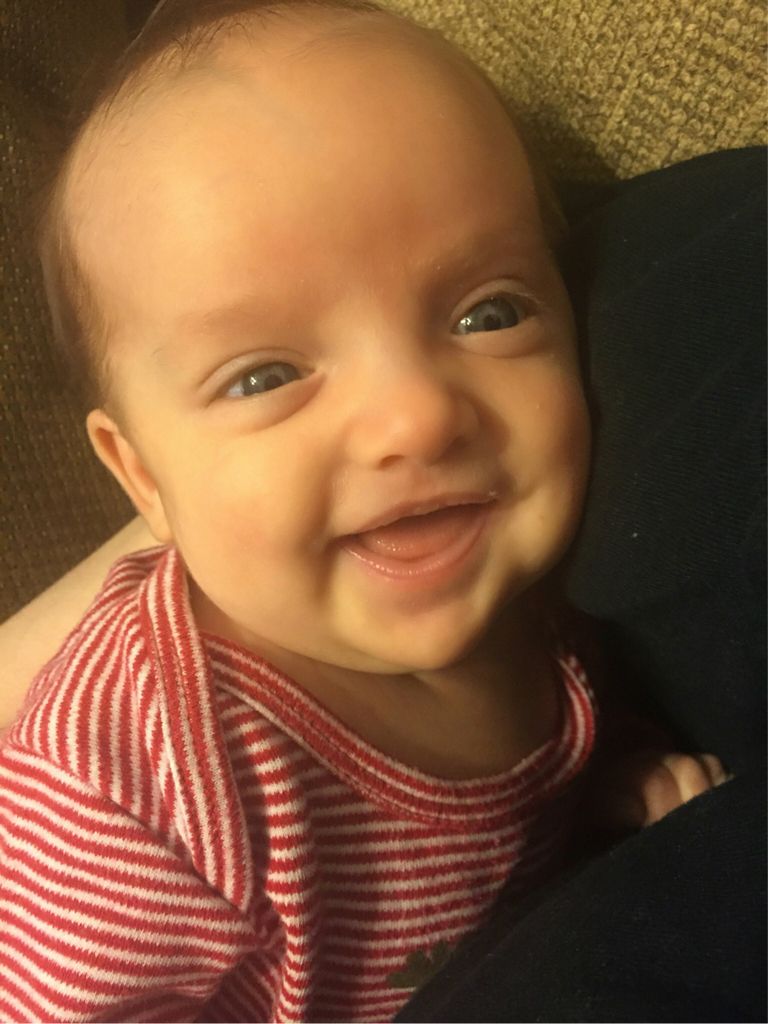 She really seems to learn by watching. She just sits and takes it all in, then surprises you by perfectly mimicking your facial expressions or coos. She isn't as interested in trying things out physically (that's Liam!), which is why I think the swing is still her favorite playtime activity. She just likes to relax and take it all in. But that's her little way of learning and we love it!
By far the cutest thing Cherish has learned this month is how to 'kiss'. If we kiss her on the lips she will open her mouth and lean her head back making a little pucker face as she smiles. Seriously, it will melt your heart right in two.
People still say she's the spitting image of her mommy, which I'm more than okay with since I think she's pretty darn cute! I take it as a compliment! We like to make funny faces together to point out just how much we favor. 😉
And while Cherish is by far one of the easiest babies to make smile, she hasn't abandoned her classic Cherish "scowl".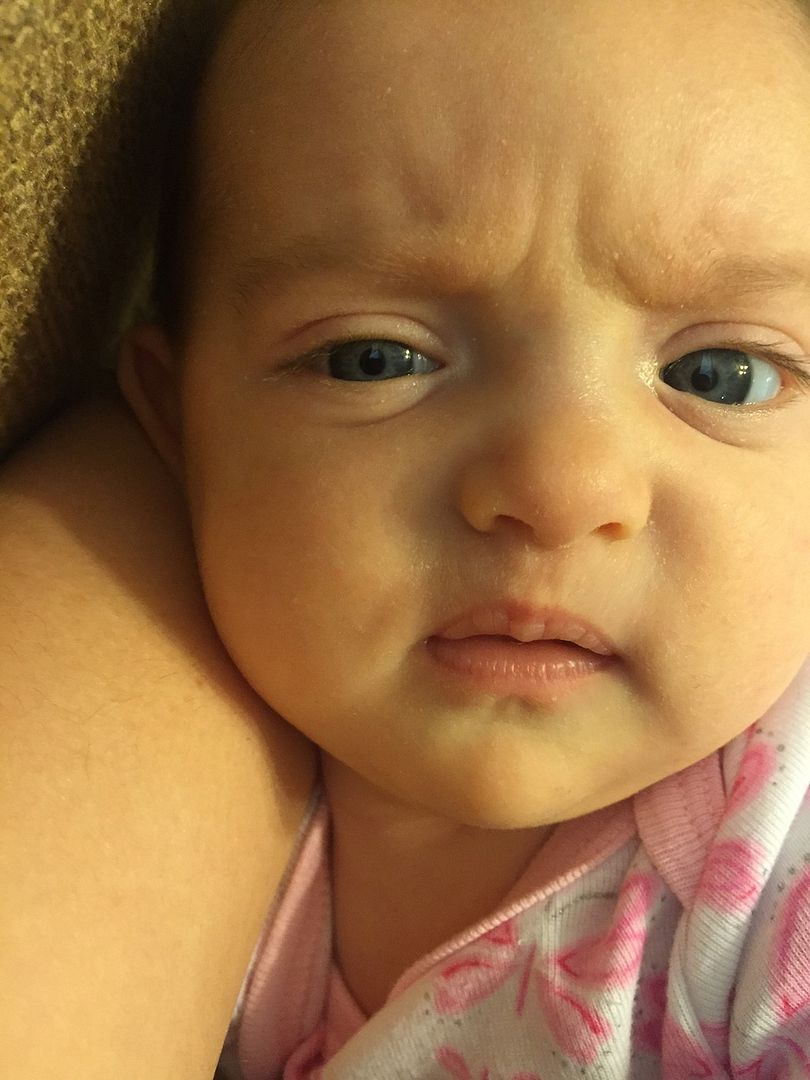 We love our little squirt so much (funny faces and all) and can't wait to experience this third month with her! What a blessing it is to be called her mom.