Our chunky monkey is two months old now! He measured 12 lbs 4 oz at his appointment right before he turned two months old. The pediatrician thought he was a 4 month old!!! He joked that I must be producing cream instead of milk. How embarrassing!
This 'not so little' man continues to amaze us with how strong he is physically. He loves to try to stand and bounce when you're holding him during playtime. I've even considered getting our bouncer out of the basement for him early, but he's not quite tall enough for it just yet. You would think he'd be skinnier with the amount of calories he burns by how active he is! 😉 But then again, when you're eating 40-50 oz a day at 2 months old, it makes sense that you'd still be gaining at a rate of 3 lbs a month even if you are pretty active.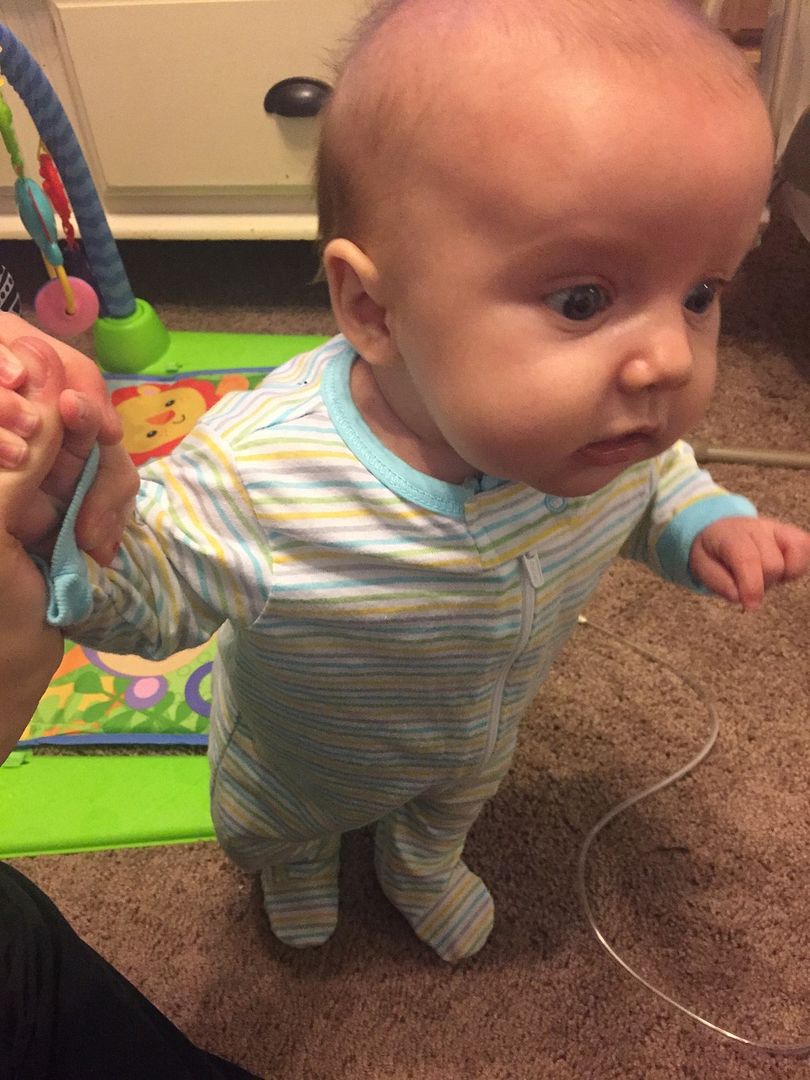 Our baby boy handled his 2 month vaccines like a champ, which Mommy and Daddy were pleasantly surprised by since he's been a wee bit of a cry baby this past month. Like during the  4th of July festivities… Liam is definitely not a fan of fireworks, but our neighbors sure are!
But extra Mommy cuddles certainly did the trick that day!
Even though the 4th of July was a traumatizing night for Liam, he generally sleeps about 9 hours through the night alongside his sissy. That being said, he is the one that wakes up first 90% of the time. Big boys have big appetites!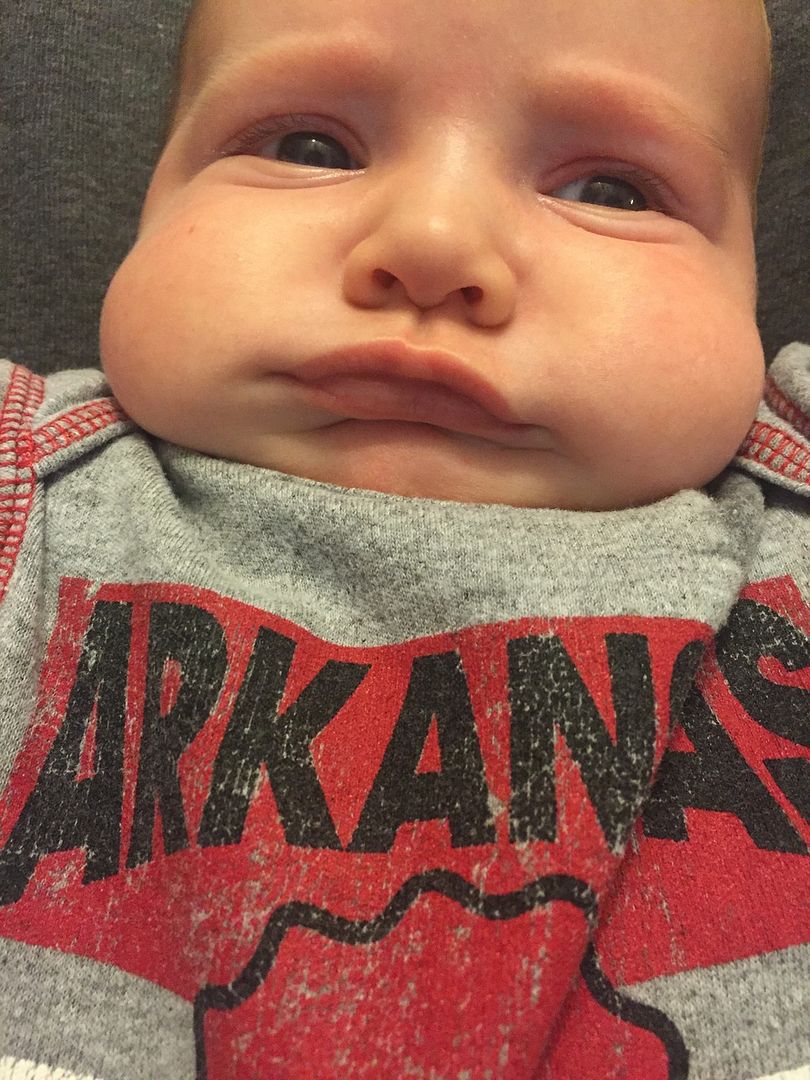 Liam is super ticklish and will giggle if you really get him going! He loves his blue bouncy chair and especially the red star… I don't think he's even noticed there are two more toys yet.
The only thing that rivals red star is the fan. This boy loves to stare at a ceiling fan! He looks confused when one is turned off then smiles once we turn it on for him. But if there is one thing he loves more than the fan, it's the fan in the mirror. He can be sitting directly under the living room fan and he'll choose to stare at it in the mirror on the wall instead. Silly boy!

We have so enjoyed watching our 'little' Liam grow this past month and can't wait to see all the changes month 3 brings!