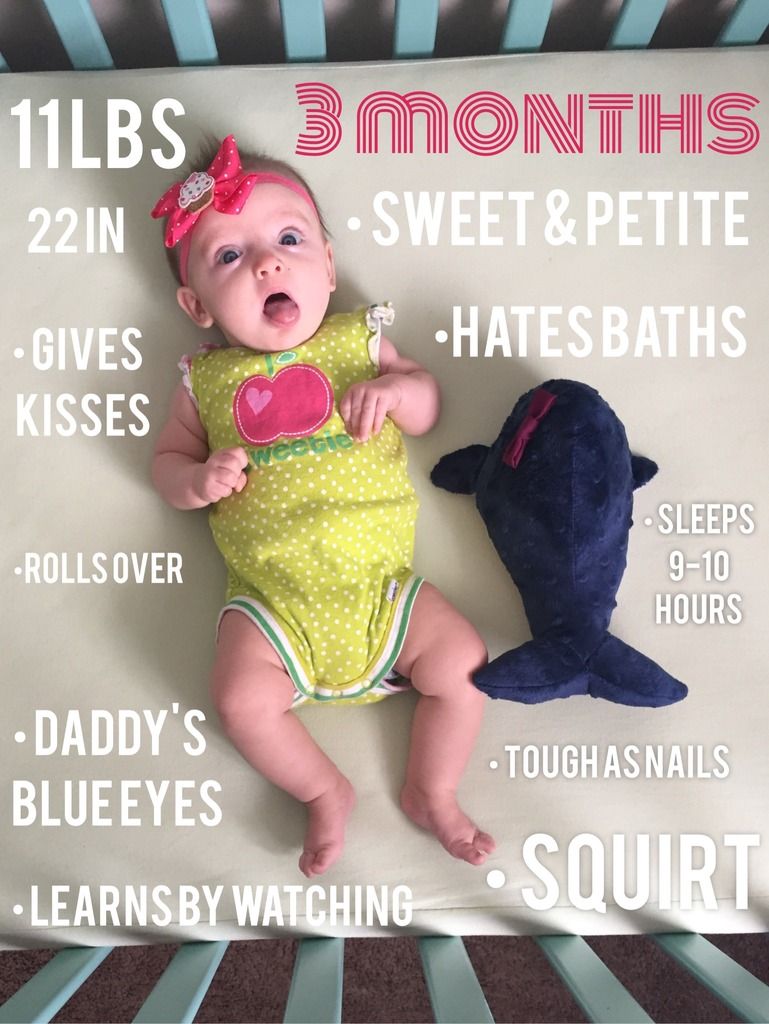 Our funny face queen is 3 months old now too! Still a little bitty ol' thing, but continuing to grow more and more each month!
Cherish is just a relaxed little baby girl. Everyone teases her because of her 'classic Cherish scowl', but she's such a sweet pea at heart! She loves to smile and giggle. She's super empathetic for a baby, too. Once I was holding her and as I watched Liam play on the mat I began to cry thinking of how blessed I was to be their mommy. I looked down and Cherish was staring so intently at me with watery eyes. Then a tear started to stream down her face too. She wasn't fussing at all, she was just staring at me and started to cry when she saw me crying. Which in turn made me cry more of course, but in a good way! She's just so loving and seems to know exactly what you need from her and when.
Play time is much different for Cherish than Liam, and that's totally ok! It's fun to see how our two different babies learn and play. Cherish is super chill. She likes to swing and just relax in the bouncy chair. She will play on her mat too, but it's more rare for her to go to town kicking the piano and reaching for the toys. She mostly likes to be read to and to just sit in your lap and have you talk to her. She will zone in on your mouth like she's really studying each movement it makes. She still mimics facial expressions and sounds all the time, it's so adorable!
She has the cutest little features on her face and we think she's just as cute as a button!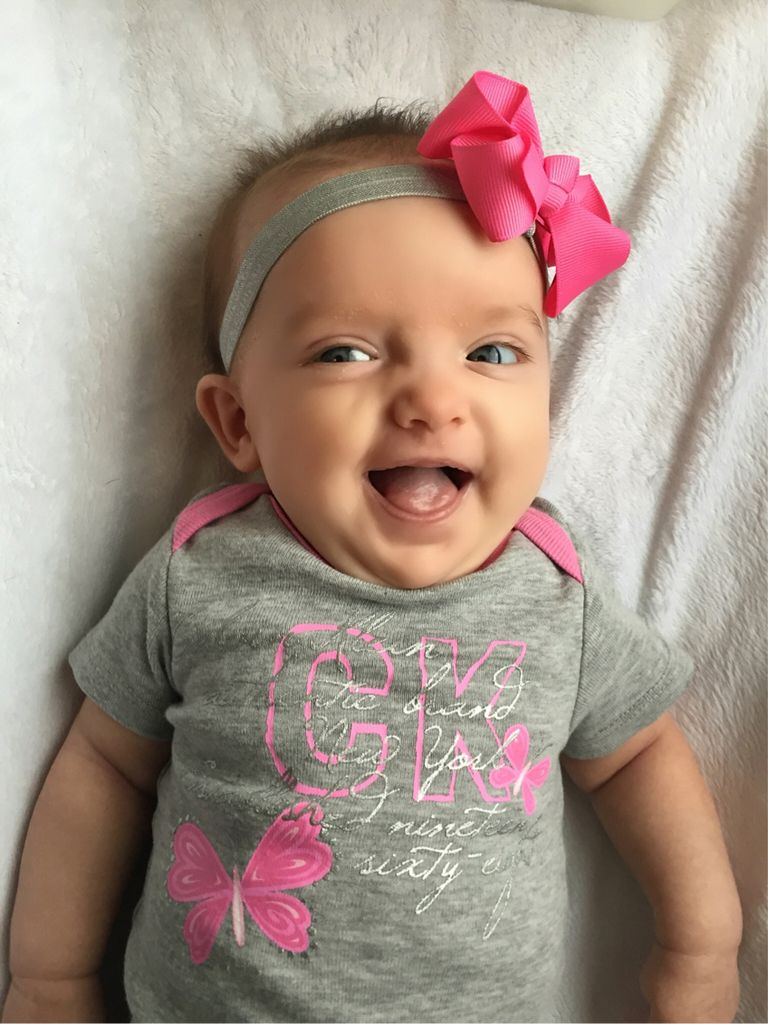 She eats well (surprisingly well for her size) and sleeps well. She rarely ever fusses when being put down. And if she wakes up early from a nap she'll just keep quiet to herself in her crib until I get her to eat.
She sleeps 9-10 hours a night with two 11 hour nights now. Honestly, I really think Cherish could go the full 12, but we wake her up when Liam wakes up in the morning to eat (usually between 7-9am). It's best for the whole family if these two stay on the same schedule for the most part!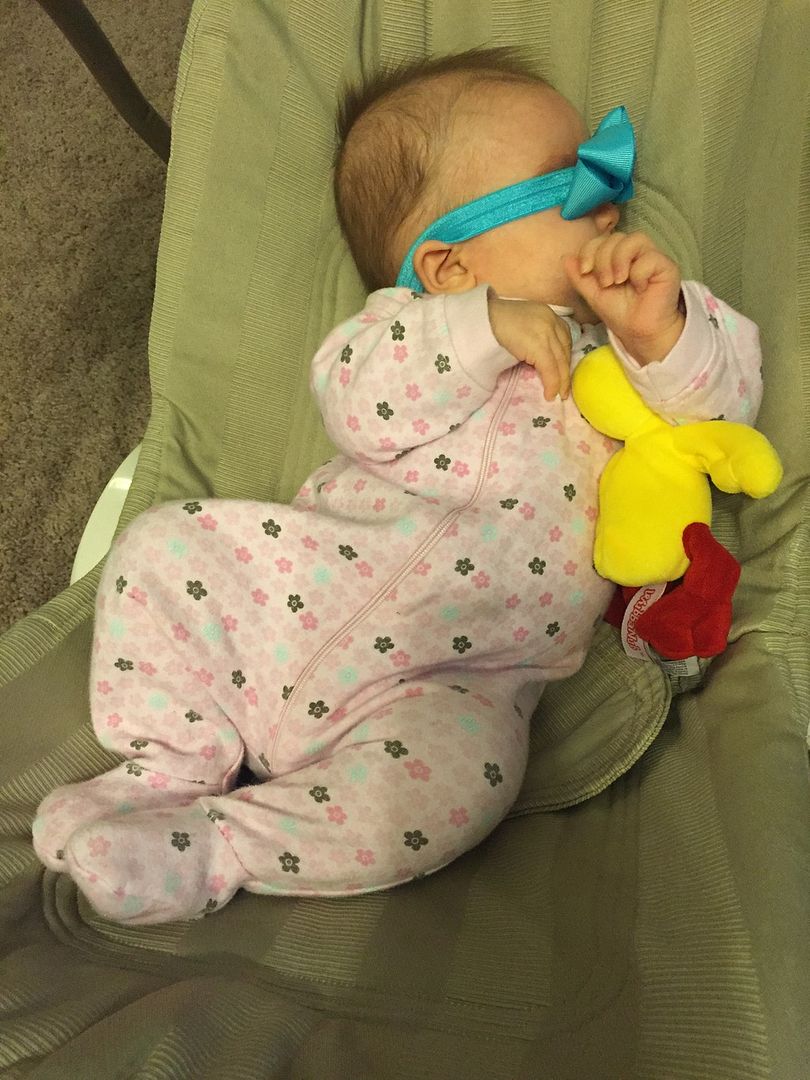 One thing that changed this month for Cherish Grace was her love of baths. No more love for bath time! She screams and cries the whole time! It's so sad, so we just try to go real fast and make it as short as possible.

We love our little lady and are so thankful that God has blessed us with a 3rd month as her mommy and daddy.