Liam is 3 months old and still growing at a rate of 3 lbs per month! 1 lb per month is average for a breastfed baby. Slow down, son!!! And slow down, time! I know everyone warns you that the days are long and the years are short, but my goodness it's so true!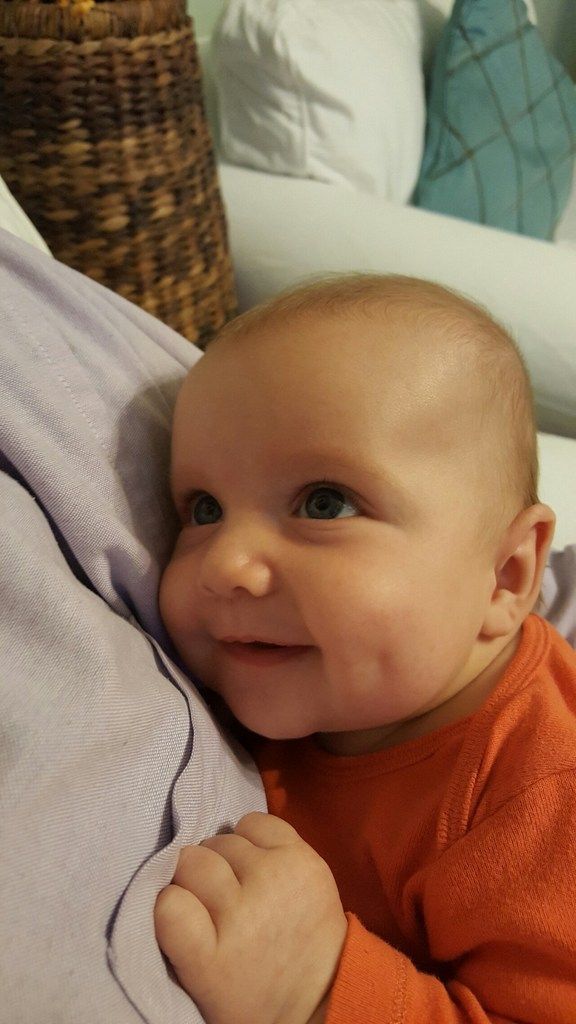 Liam is such a playful little baby! He love to kick the piano on his play mat, he loves to hit and grab his toys in his bouncy chair, and he still loves to stand and bounce when you're holding him. He's rolling over from tummy to back now… like multiple times every day! We have to strap him in all his baby gear because he's such a wiggle worm.
We've even started keeping him in his swaddle while he eats some days because he's so squirmy it's hard to feed him. He is absolutely all boy, through and through! Don't let the hand me down pink flower bath cushion fool you! 😉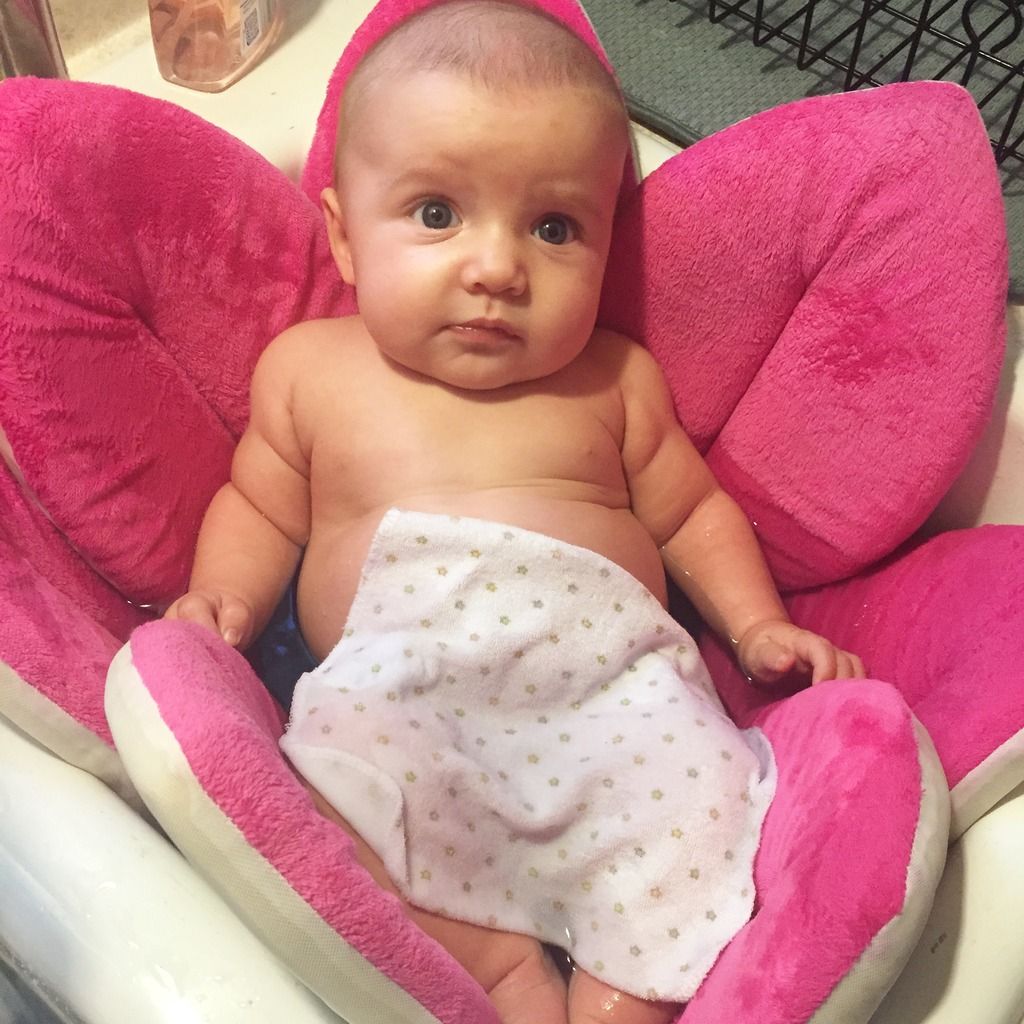 He plays hard and he sleeps hard. Liam wears himself out so much during playtime that he usually goes down for a nap without a problem. And if he ever does fuss it's short-lived because he's so exhausted. It'll be like a 2 minute cry then he's out like a light!
He sleeps well at night too, ranging from 9-10 hours a night with his sissy. He's even had two 11 hour nights, go buddy go!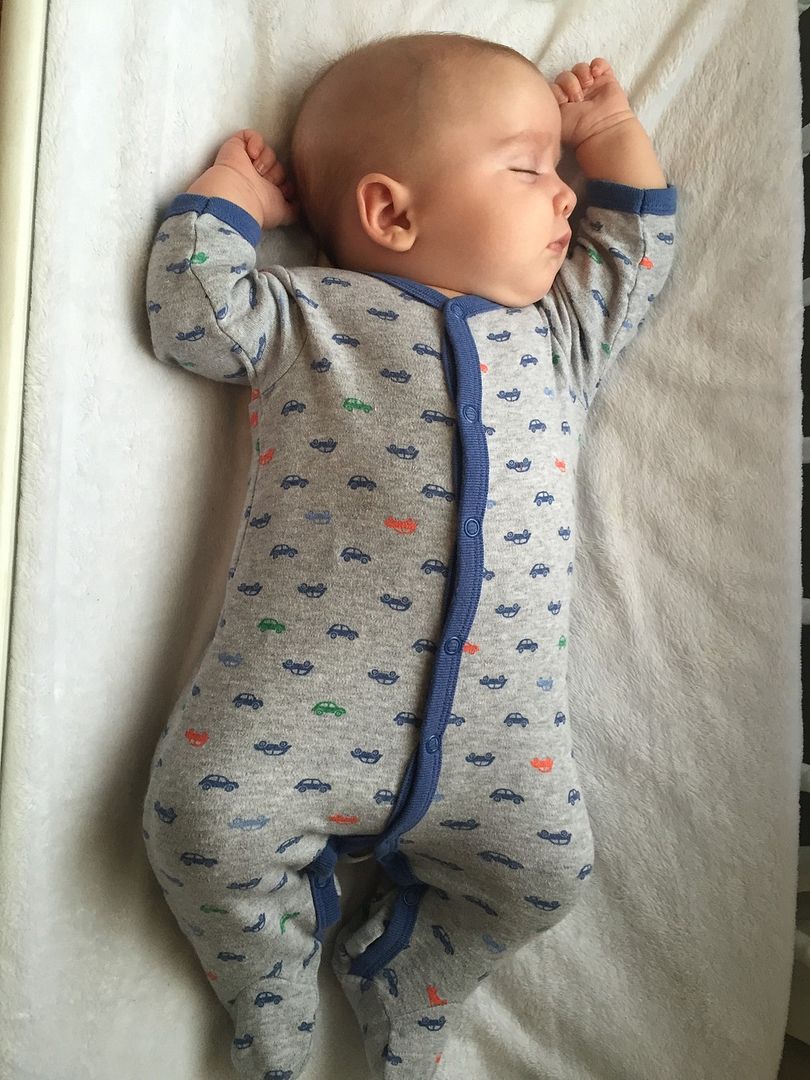 He loves to be played with, especially when daddy tickles him or mommy swings him above her head! He has the most adorable belly laugh now. We just melt over this baby boy and his giggles.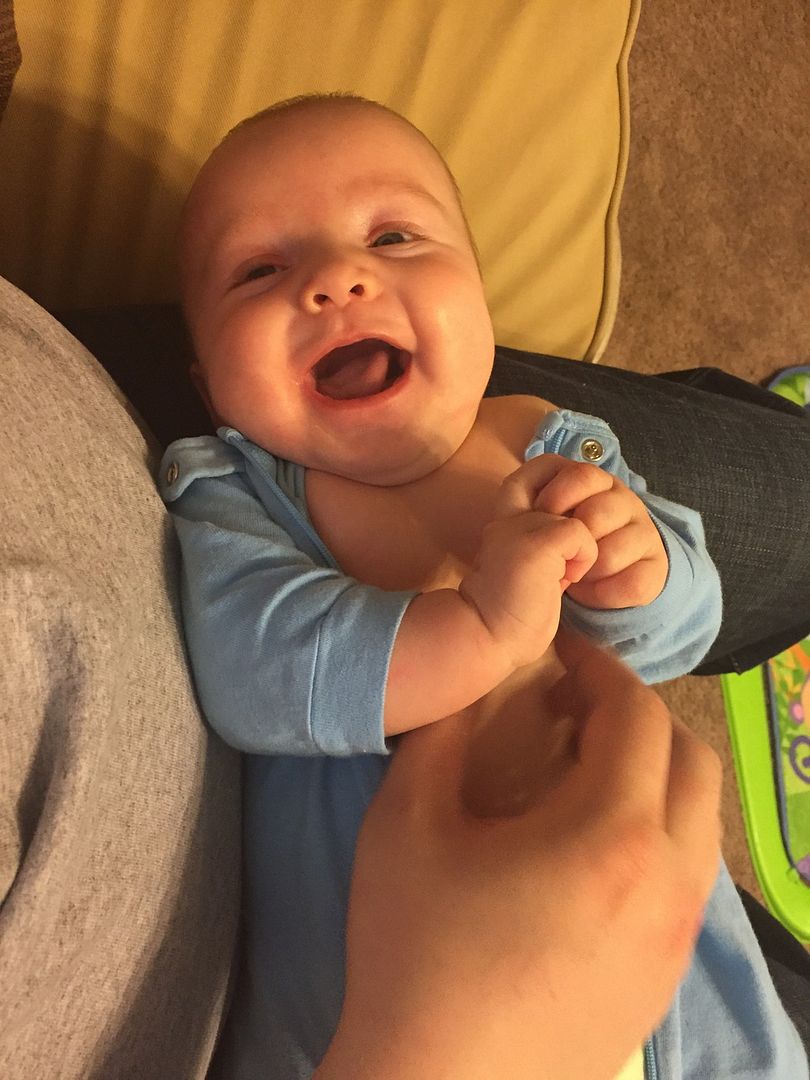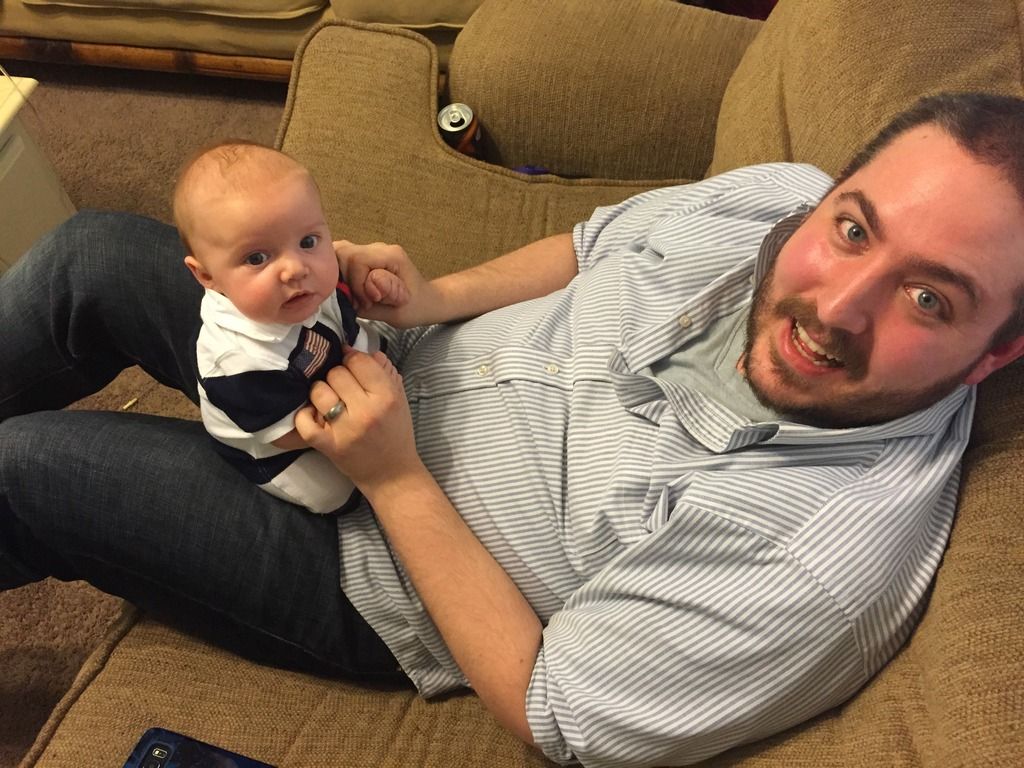 Liam has the biggest blue eyes and is looking more and more like his daddy every day. We just love our little dude so much and are looking forward to each new day as his parents!