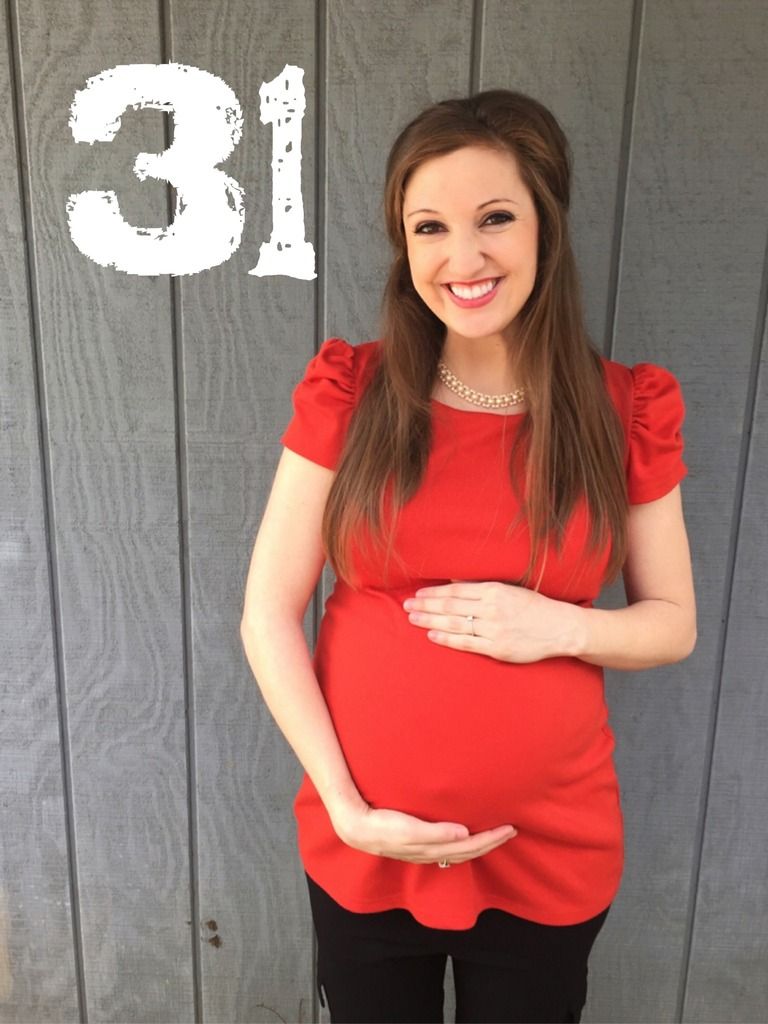 I've been a little behind on these weekly updates, but I'm going to try to back track now and squeeze three four weeks worth into this post since a lot has happened lately. I'm ditching my questionnaire format and I'll just try to explain everything the best I know how!
Last we talked (around 28 weeks), I had just been placed on full outpatient bed rest for preterm labor symptoms, mainly a shortened cervix which is very common with multiples. The babies were taking steroid shots and their mama was taking her own medications to stop labor. Everything seemed to be stable for the first week and a half or so, then at my 30 week check there was enough cause for concern to hospitalize me on bed rest with more regular monitoring.
So, there I was… in the hospital, bored, adjusting to a new sleep schedule, and taking lots of selfies to send to my darling husband when I missed him.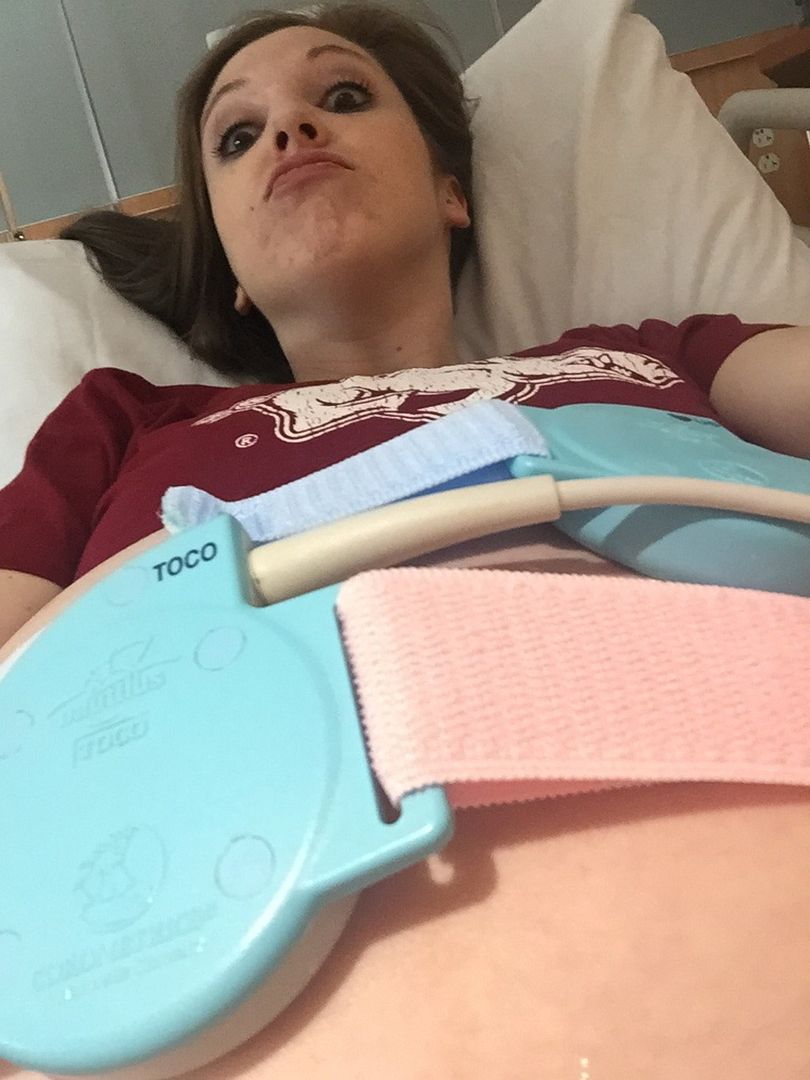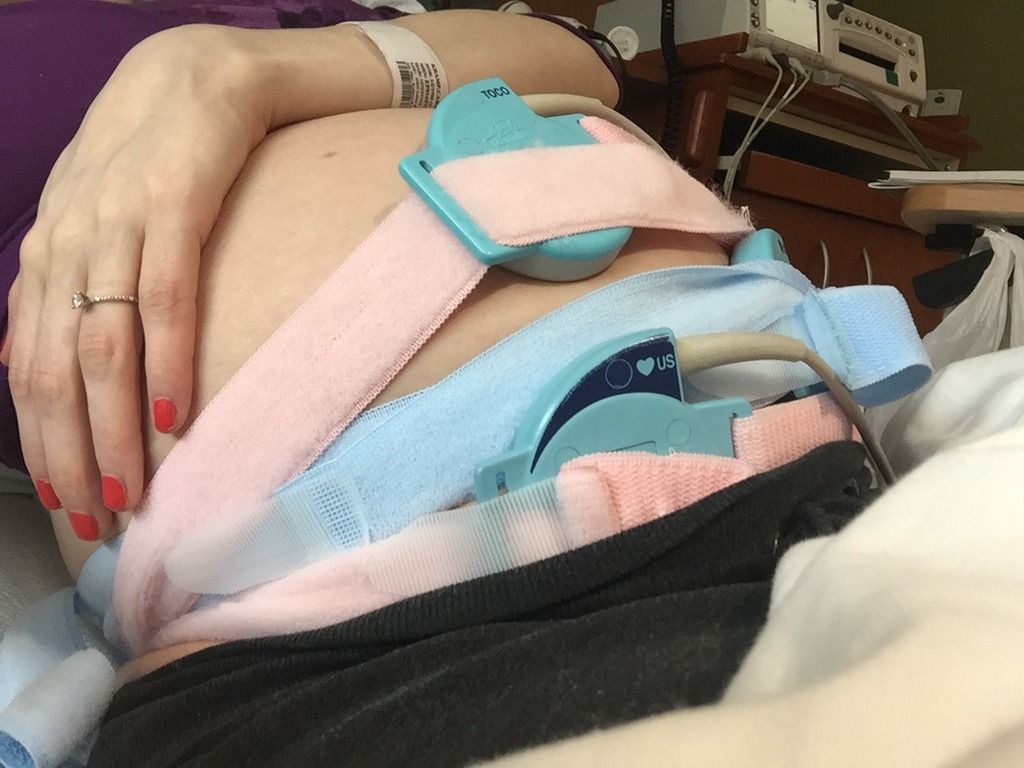 The 7am wake up calls were brutal, but the food wasn't bad at all!
Sweet friends and family decorated my room with some cheerful flowers, and I got the chance to art journal some more.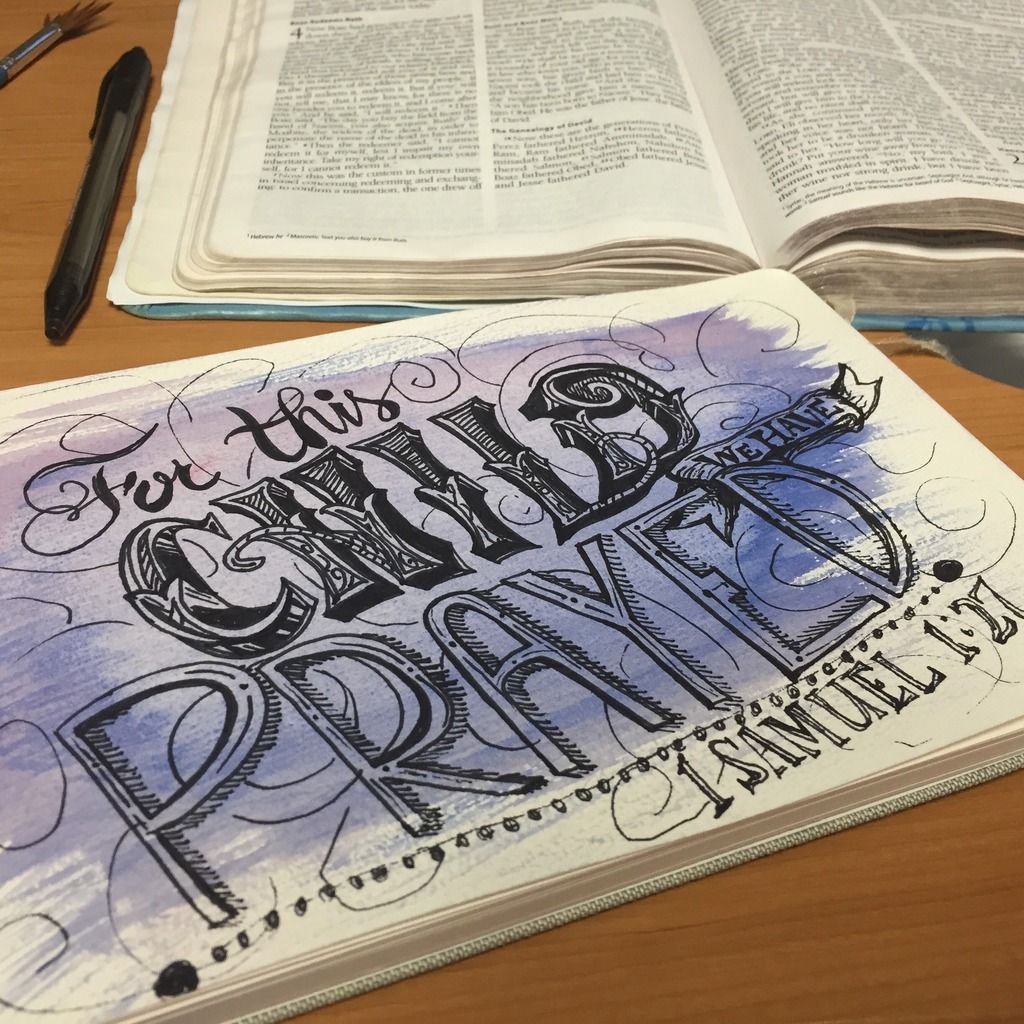 I made friends with all the nurses, especially the night shift ladies since we seemed to keep more of the same schedule. I think I surprised one lady with my cheerful "Hello!" as she gingerly poked her head in to check and make sure I was sleeping okay around 3am. Then she stayed and chatted for another hour before continuing on her rounds.
Despite the circumstances, I was thankful for a chance to familiarize myself with the hospital and its staff. Everyone was incredibly kind and made my stay easy and pain free.
After a week of monitoring me and my littles, they did a fetal fibronectin test – it helps determine your risk for preterm labor. While there are limited studies of this test in twin pregnancies, as a general rule, if the test comes back negative there is a 90 something percent chance that you will not go into full blown labor within the next two weeks. However, a positive result is a little less reliable. In the study that my perinatologist used to get his facts and figures, 70% of women who received a positive result went on to carry their babies an additional 30 days. 70%… that's crazy! I was really hoping for a negative result. I obviously wanted to carry the babies as long as possible, but also… I just don't think my personality would mesh well with those kinds of statistics. 'There's a 30% chance that you may or may not be at increased risk of preterm labor for the next 2 weeks-30 days.' …Yeah, that's just not helpful!
So, I was very thankful when my negative result came back in later that day! That combined with the fact that our babies scored an 8/8 on their biophysical profile exams every time (overachievers!) led my ob/gyn and perinatologist to feel comfortable enough discharging me to continue my bed rest at home again. Wahoo!!!!
So, now what?
Well, aside from the full bed rest at home, I'm visiting my perinatologist (high risk pregnancy doctor) and ob/gyn each on a weekly basis. They are continuing to monitor the babies' size discordancy through doppler ultrasounds and biophysical profile exams weekly, as well as checking the babies' weights and percentages every other week. (I have ten pounds of baby inside of me already!!!) I'm taking medicine to stop labor still and we will continue to prevent labor (unless there is cause for an emergency c-section) until May 1st. As of May 1st, I'll be 34 weeks pregnant and my doctors feel comfortable allowing the babies to come anytime between then and May 29th, which will be 38 weeks. At 38 weeks, the risks of continuing a twin pregnancy outweigh the benefits… not to mention you'd probably just die from taking a step with all this extra belly! Ouch!
From all four of us Kramps… Thanks for the calls, texts, emails, cards, food and flowers you've sent throughout this pregnancy, especially these last 5 weeks of bed rest. We all feel very loved and cared for. Matt and I look forward to the day when we get to introduce you to our little ones… soon!
Love,