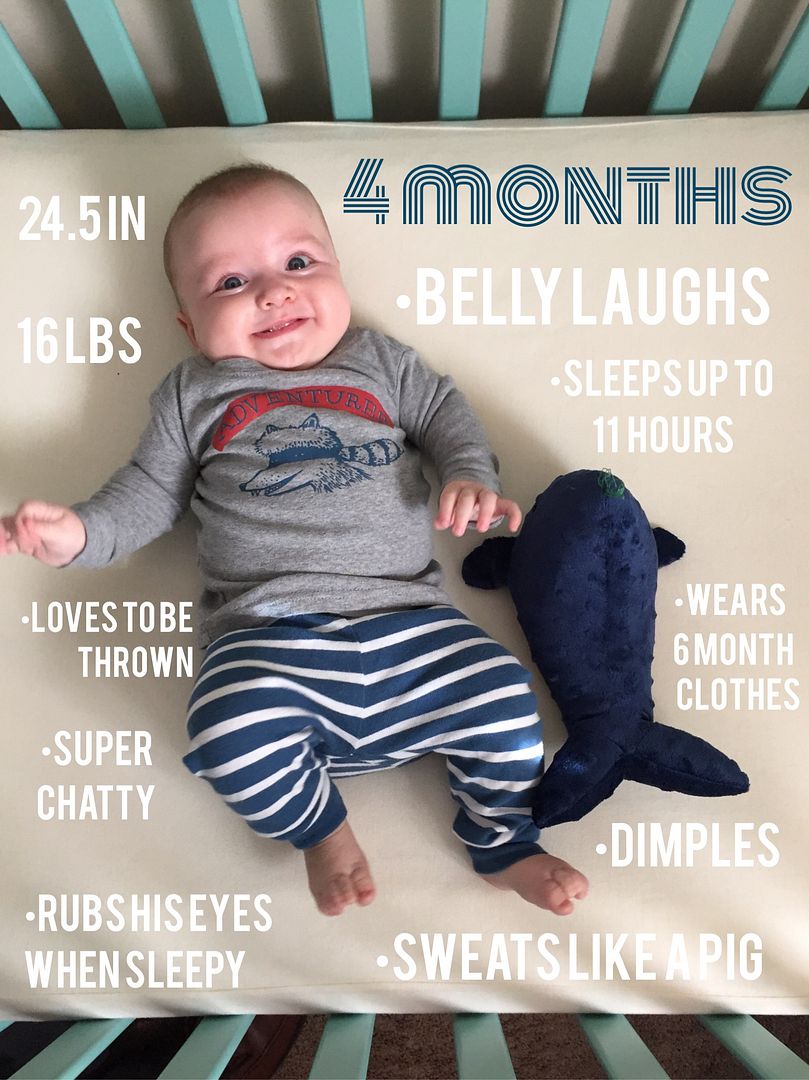 Our wiggly baby boy is 4 months old now! This child is always on the move. Whether in your lap or on the floor, Liam will surely be trying his best to bounce.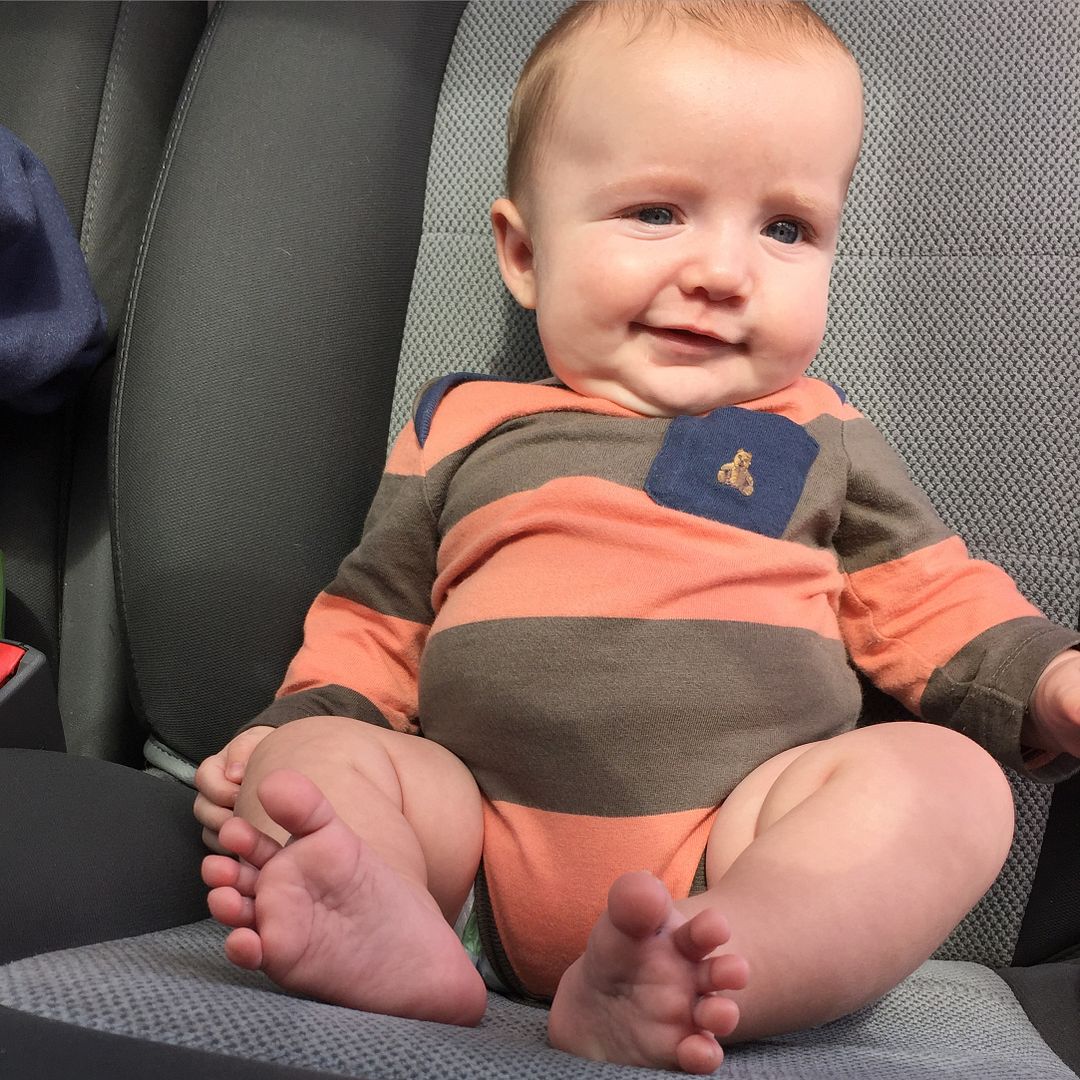 You would think he'd be a little skinnier with as much as he likes to move, but I suppose the 8-10 ounces he eats 4 times a day counteracts that.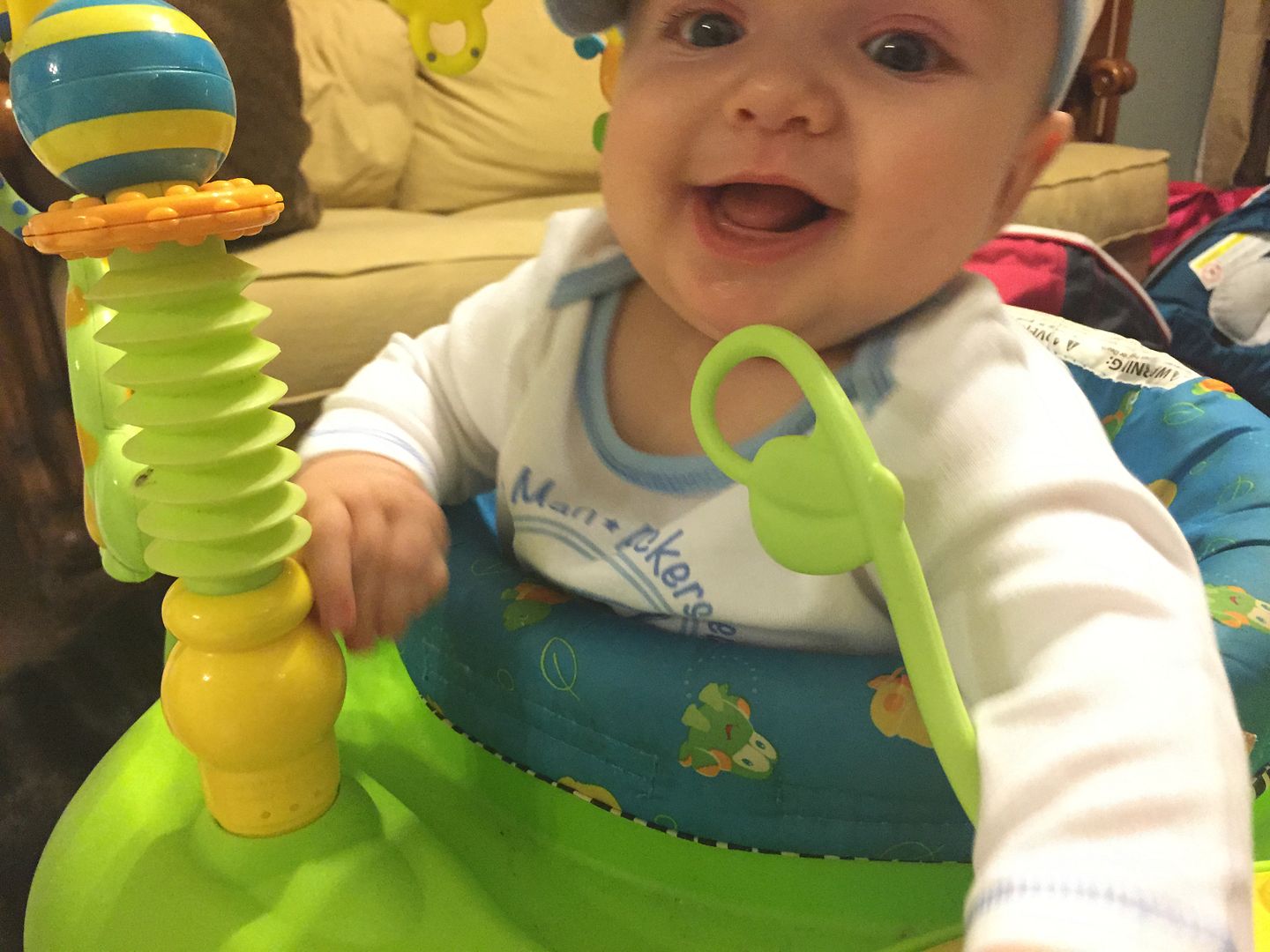 Liam is such a fun and happy little baby. He doesn't cry much these days, and when he does you can usually see it coming and intervene before it becomes a full blown cry. His cry is absolutely adorable though. Is it wrong that I think it's cute when my son cries? He makes the most pitiful face and his chin quivers as he lets out a hoarse little "wahh".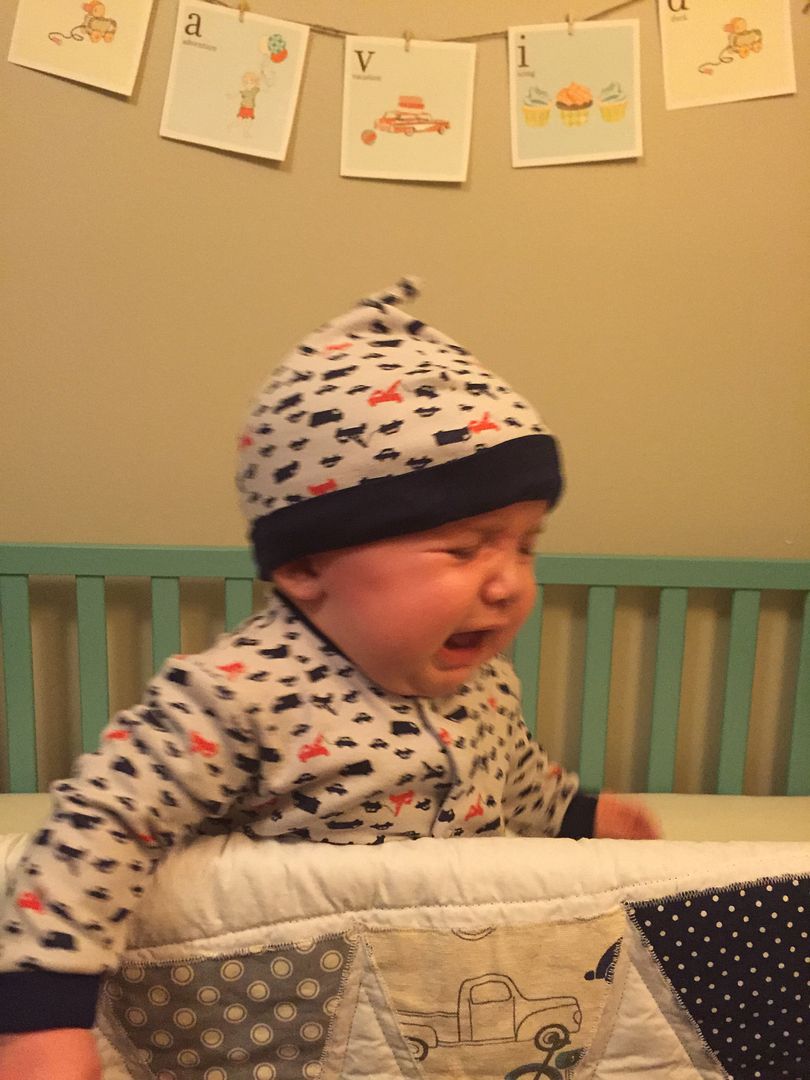 This is the best picture I have of it, because every time I try to capture him crying he switches to a smile. Little rascal!
As cute as his cry is, we definitely prefer the chatty/giggly side of him. He has the best belly laugh ever!!! He thinks it's funny when mommy yawns and when anyone laughs. He loves to mimic your laugh!

Liam is a great little sleeper just like his sissy! He slept 14 hours the last two nights too. While he's almost always the first one to wake up in the morning, 11-13 hour nights are what he usually gives us. So we definitely can't complain!

We decided to stop swaddling him at the same time as Cherish rather than waiting until he could roll back to front. That way, in case it was a rough transition for them, we just had to go through it once and not twice! 😉 Liam is sooooo wiggly that he definitely had a rough time that first night without being swaddled. I think he woke up 2-3 times that night, which is super rare for him! I think every time he moved in his sleep it startled him awake. But the next night he slept over 11 hours again, so he got used to it pretty quickly.
This baby boy brings us so much joy day in and day out. It's an honor to be called his mommy!